TOP 50 people in the world whose existence is impossible to believe
17 Jan 2023
There are already more than 8 billion people in the world and all of them are unique. However, some of us are not just different, they are very special!
1. The woman with the narrowest waist in the world
27-year-old American model Kelly Lee Dickey from New York wore a steel corset for seven years to get a waist of 40 centimeters. The woman was inspired by comic book characters - Jessica Rabbit from the cartoon "Who Framed Roger Rabbit?" and the mutant superheroine of Marvel comics.
In an interview, Kelly says that her appearance is not admired by everyone, but it does not bother her.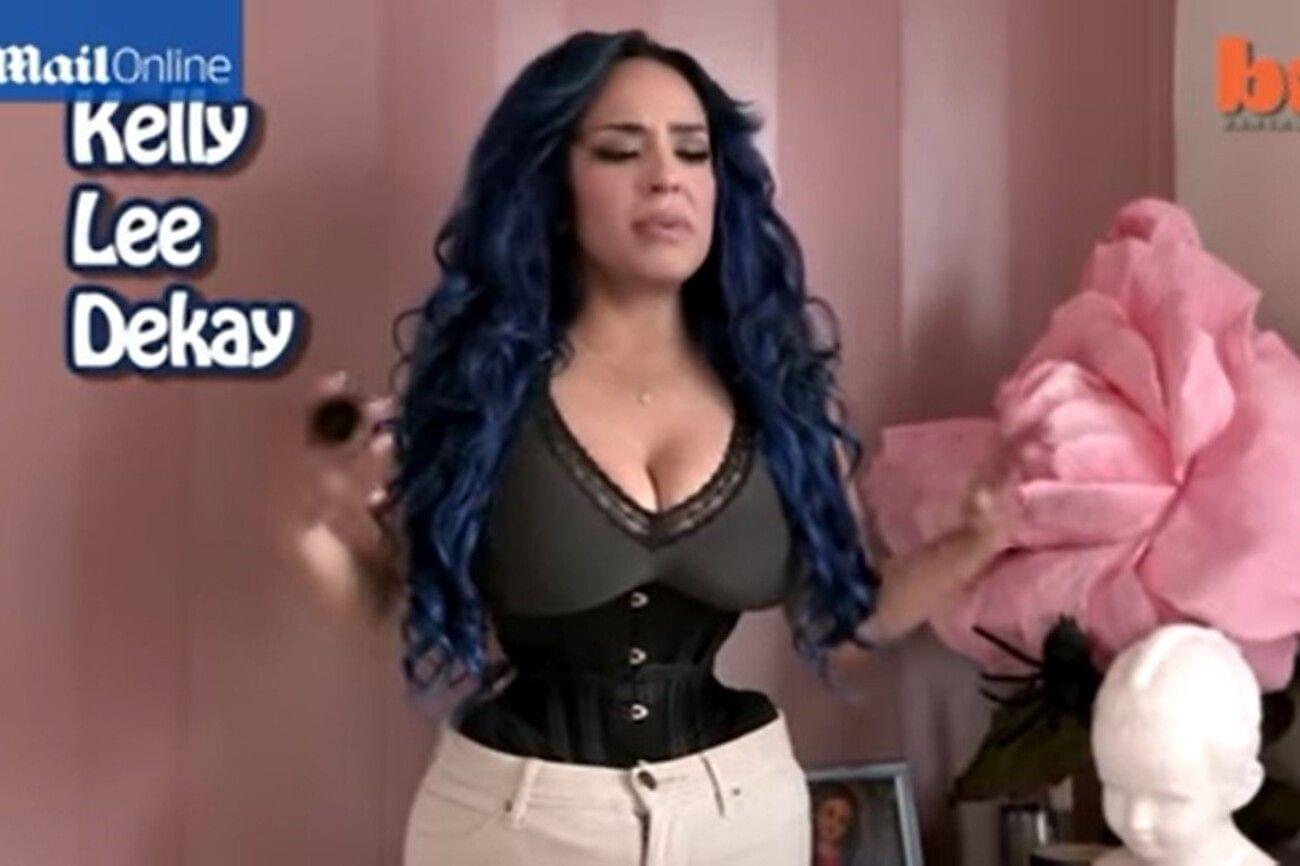 @Kelly Lee Dekay has 16-inch waist and has TRAINED her body to be that shape Daily Mail Online/sakaler varta/Youtube.com
2. The tallest man in the world
"Turkish Gulliver" Sultan Kösen was born in 1982 in the city of Mardin in a family of farmers, and until he was 10 years old he was no different from his peers.
The disease changed everything. Doctors diagnosed the teenager with acromegaly (pituitary tumor). He began to grow rapidly. At the age of 13, Sultan had a tumor removed, but his bones continued to grow. Then doctors from the University of Virginia tried to stop this process in 2008. But the remission turned out to be temporary. Kösen's height in 2011 reached 2.51 m and stopped at this record mark.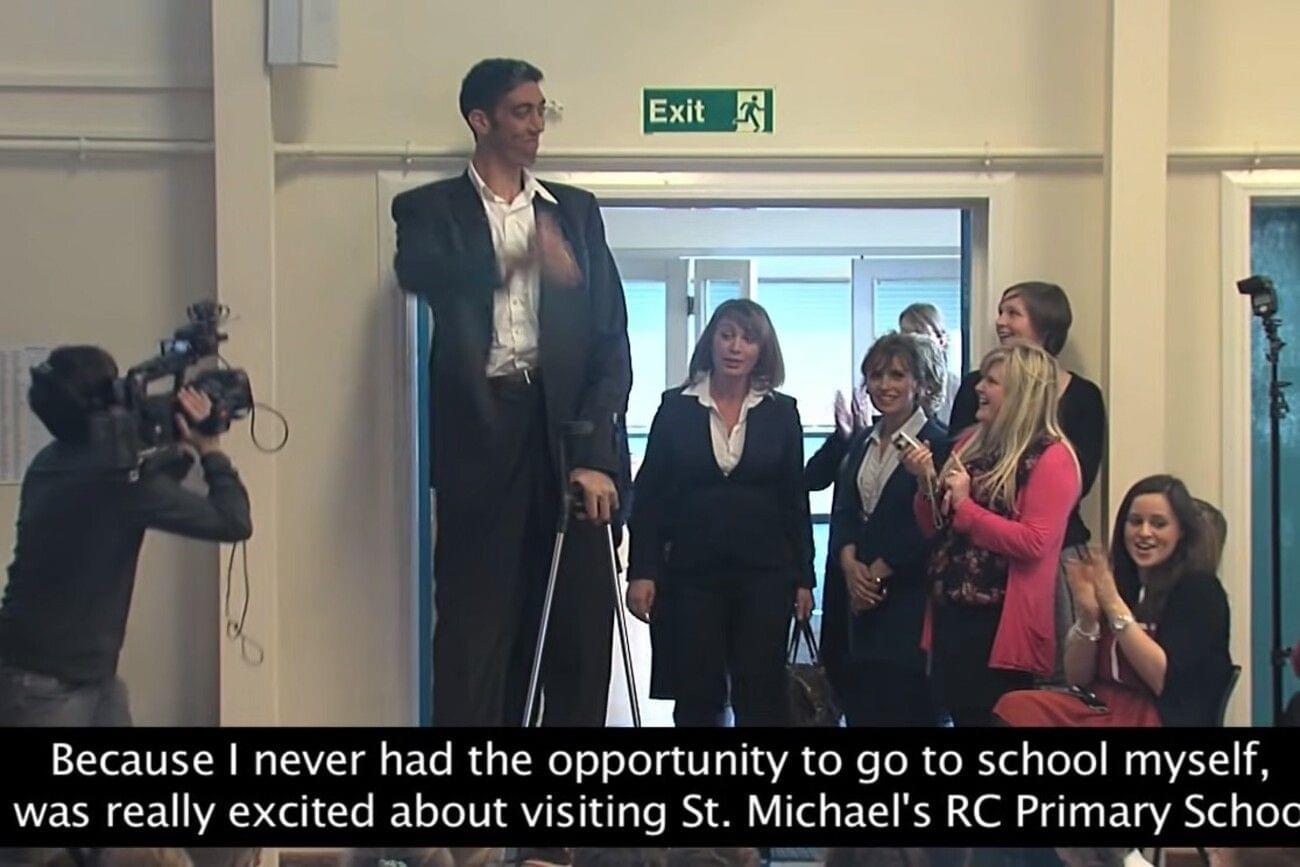 @The World's Tallest Man - Guinness World Records/Guinness World Records/Youtube.com
3. The woman is covered in piercings
A 42-year-old resident of Scotland, Elaine Davidson, became a record holder for piercings. Back in May 2000, representatives of the Guinness Book of Records counted 462 puncture wounds on her body, including 192 on her face.
The woman was born in Brazil and previously worked as a nurse, but has been living in Edinburgh for a long time and has her own perfume shop. As it turned out, in addition to piercings, Davidson also paints his face green, blue and yellow every day.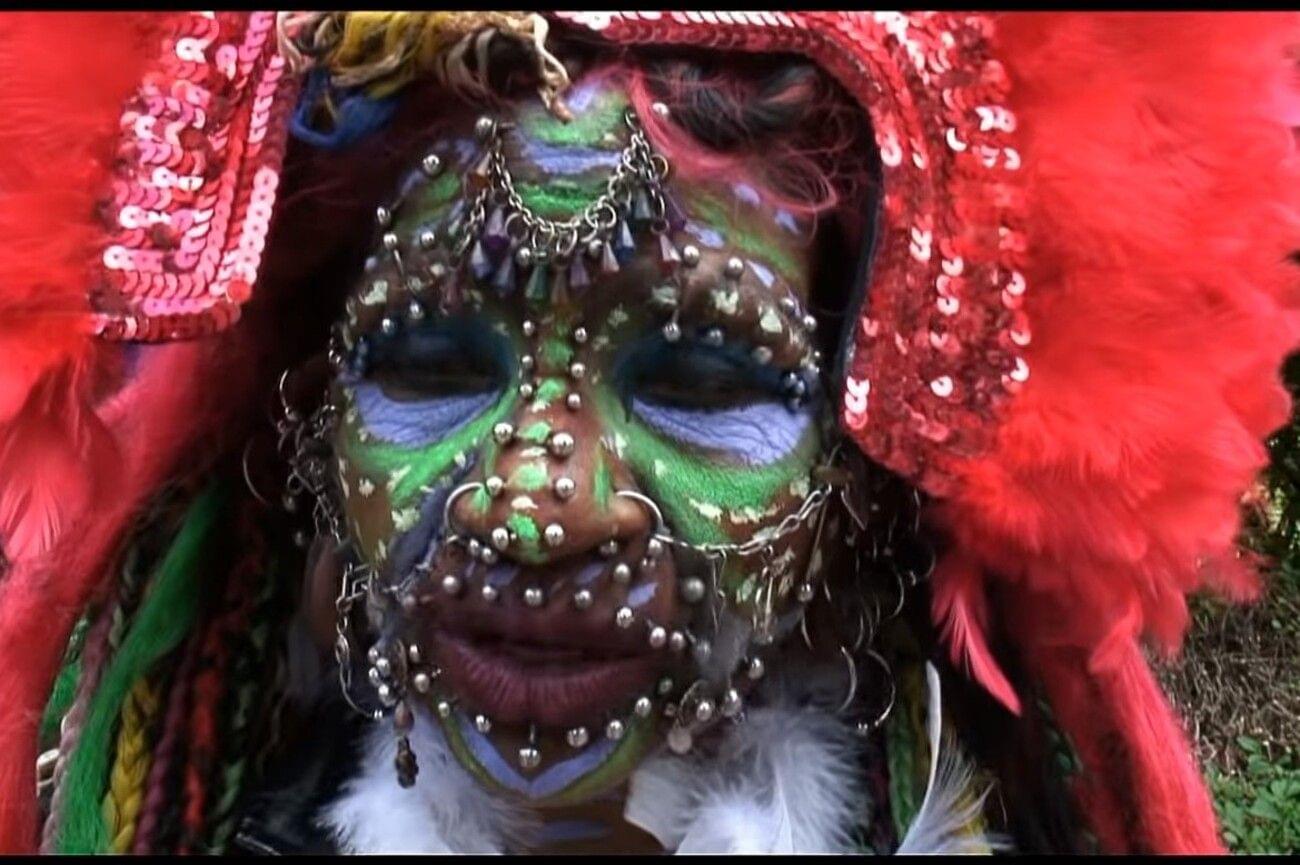 @Elaine Davidson? (HD Option) THE WORLDS MOST PIERCED LADY - Guinness World Record Holder/Michelle Heighway/Youtube.com
4. A person with blue skin
American Paul Carason became nicknamed the Blue Man or Father Smurf because of his blue skin. The man suffered from a disease called argyrosis, which arose after a long deposition of silver in the body. In the late 1990s, Paul was treated for dermatitis with colloidal silver, that is, a substance containing ions of this metal. And as you know, silver has certain antibacterial properties. In the end, the man's dermatitis disappeared, but the skin became permanently blue. Because of this, he almost did not appear in public and gave only one interview in 2008, to the NBC channel.He died in 2013 of a heart attack.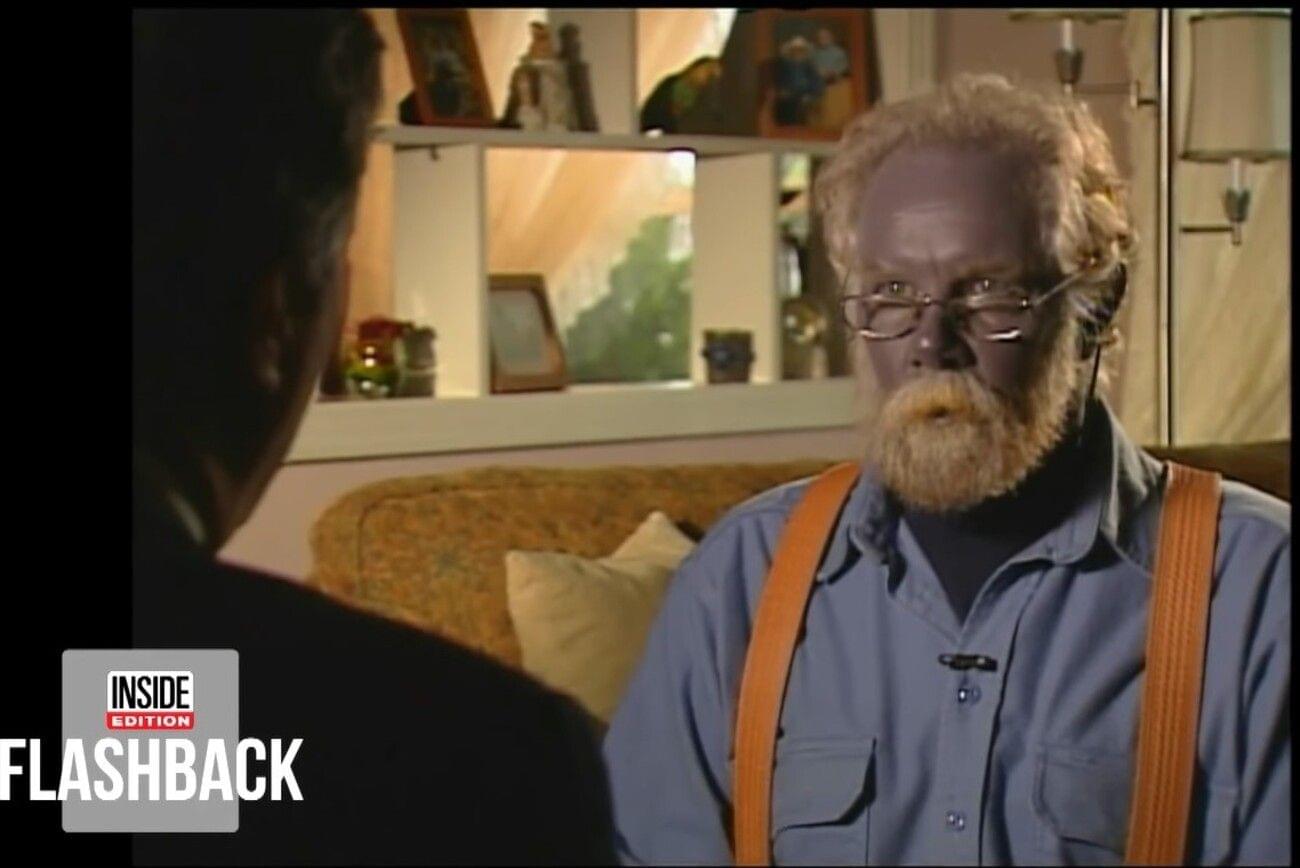 @Why This Man's Skin Turned Blue/Inside Edition/Youtube.com
5. The smallest woman in the world
Guinness World Record holder Jyoti Amji was born on December 16, 1993, in India, in the city of Nagpur. And although she will celebrate her 30th birthday this year, her height and weight are the same as those of an average child at the age of 3 months (63 cm in height and 5.2 kg in weight). A rare genetic disease, achondroplasia, caused Jyoti's development to stop. But despite this, the girl is very popular on social networks. For example, more than 652,000 people subscribe to her Instagram account.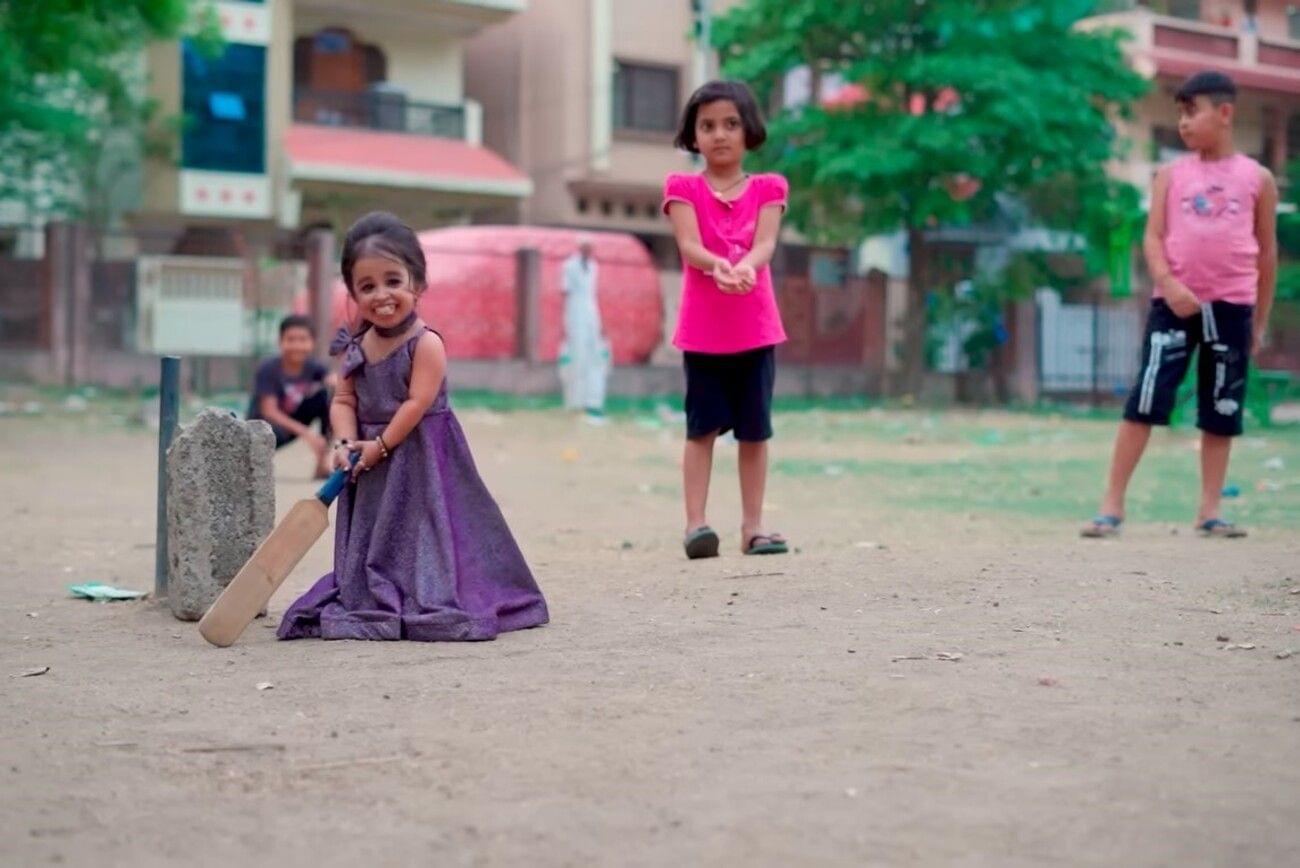 @Jyoti Amge: Shortest Woman Living - Guinness World Records/Guinness World Records/Youtube.com
6. The elephant man
Joseph Merrick was born in 1862 in Great Britain. According to the autobiography, the disease began to manifest itself at the age of 5. Merrick's family believed that this was the result of an incident that happened to the boy's mother shortly before his birth. Being pregnant, the woman was frightened by an enraged elephant at the fair. After his mother's death, his father married another woman and Merrick's life became hell. After his father beat him, the boy ran away from home. All his life he made money by showing himself off.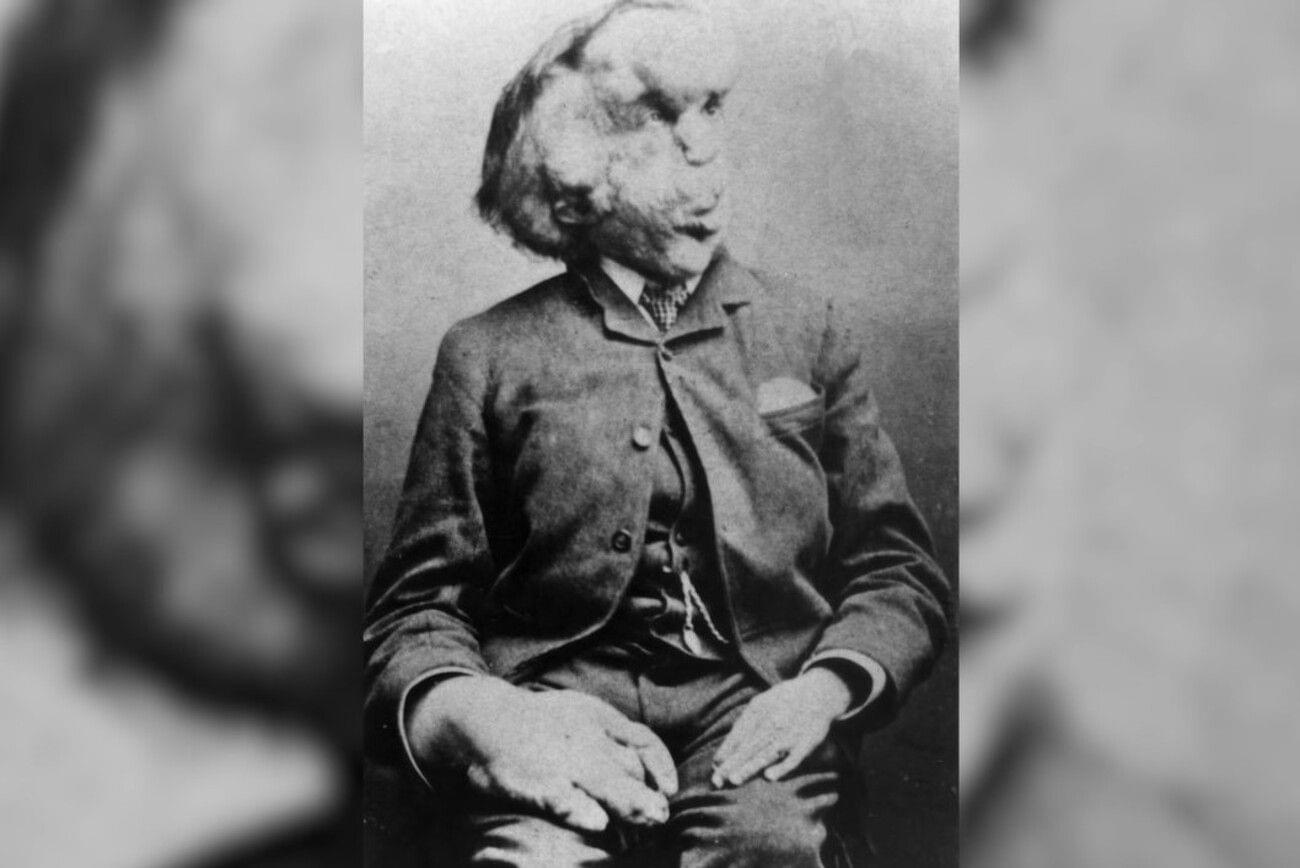 @The Elephant Man | The Weird & Tragic Story of Joseph Merrick/Weird History/Youtube.com
7. A person who does not feel pain

This 74-year-old extraordinary woman and former teacher Jo Cameron lives in Scotland. She was found to have a mutation in a previously unknown gene.
During her life, she suffered broken limbs, cuts and burns, childbirth and numerous surgical operations almost without painkillers. According to her, sometimes she leans on a burning stove and finds out about it not because of the pain, but because of the smell.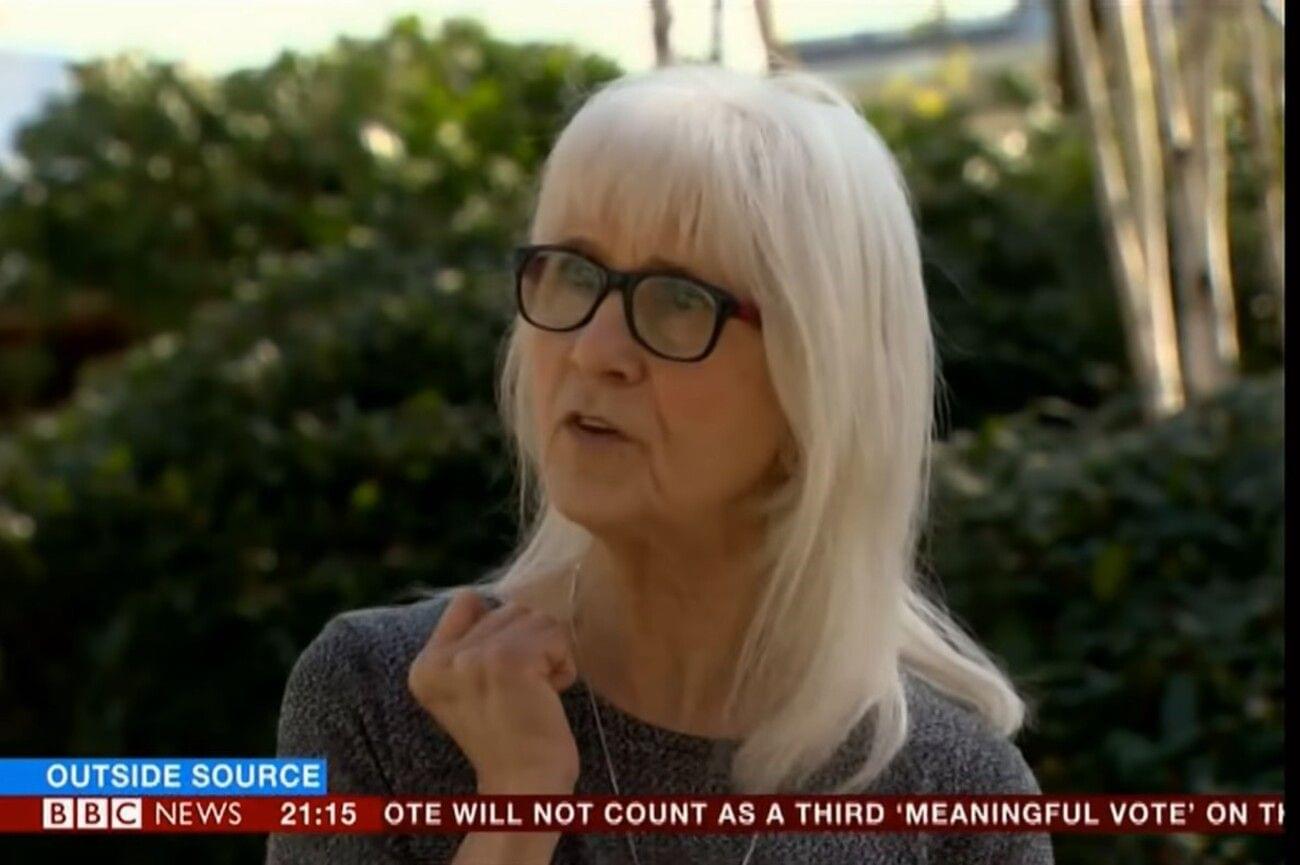 @Jo Cameron, the women who feels no pain (UK/Global) - BBC News - 28th March 2019/Mark 1333/Youtube.com
8. Stalking Cat
Dennis Avner was born in Nevada in 1958. His parents were representatives of Indian tribes - Huron and Lakota. In his youth, Avner served in the US Marines, and it was there, as he himself said, that he realized his inner connection with representatives of the feline family.
The tigress became the totem animal for the man, in order to become like it, he underwent many plastic surgeries. Thanks to his appearance, he became very popular. But in 2012, he was found dead in his house under unknown circumstances.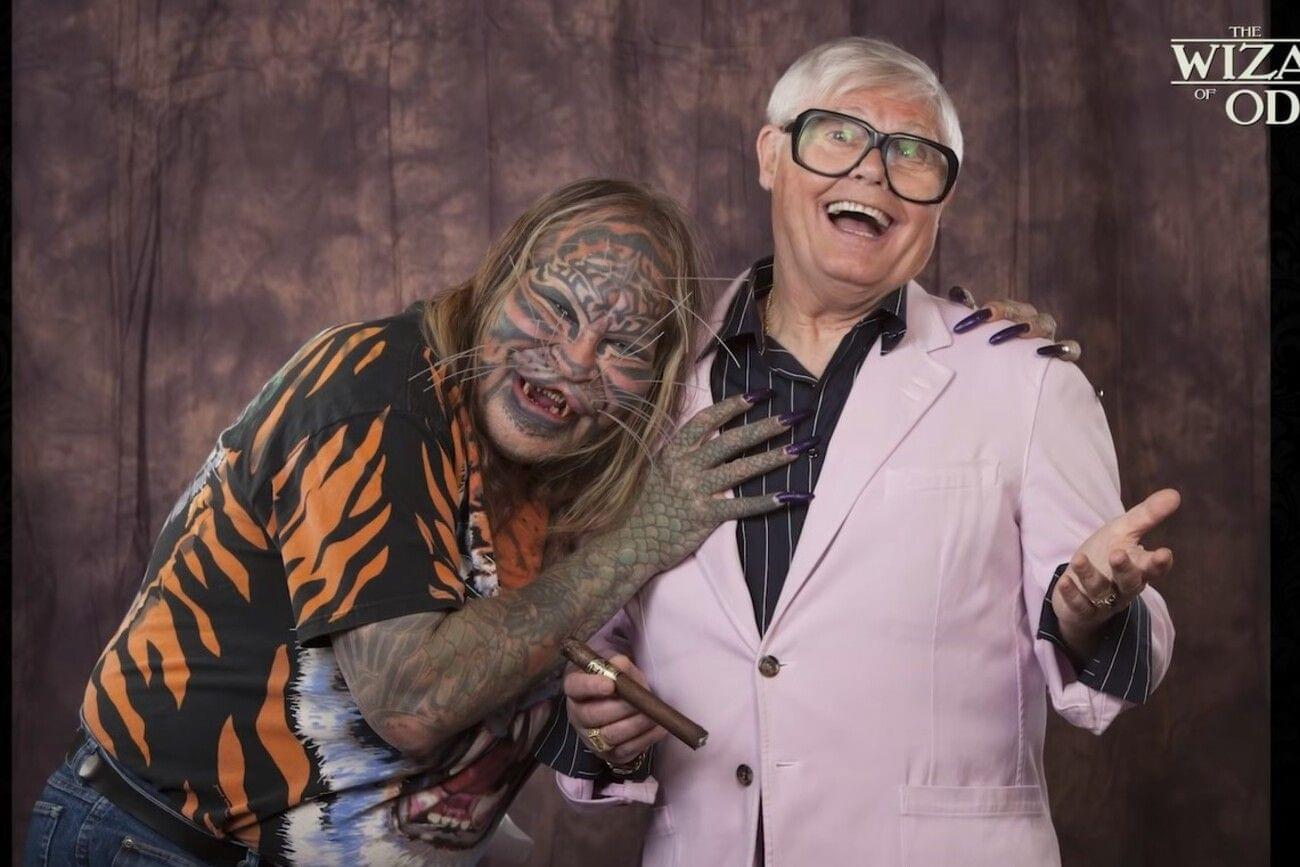 @Catman: The Man Who Became A Cat & Tragic Death!/iWonder/Youtube.com
9. The smartest person in history is William James Sidis, with an IQ of 250 out of 300
He was born on April 1, 1898, in New York in a family of emigrants from the Ukrainian city of Berdychev. At the age of 2, William was reading The New York Times newspaper, and at the age of 8, he knew 8 languages and even invented his own and called it Vendergood. At the age of 11, he became the youngest student at this university.
William James Sidis looked like an oddball, hardly worked, and admitted that he was not interested in women. William lived his life alone and died at the age of 46 from a cerebral hemorrhage.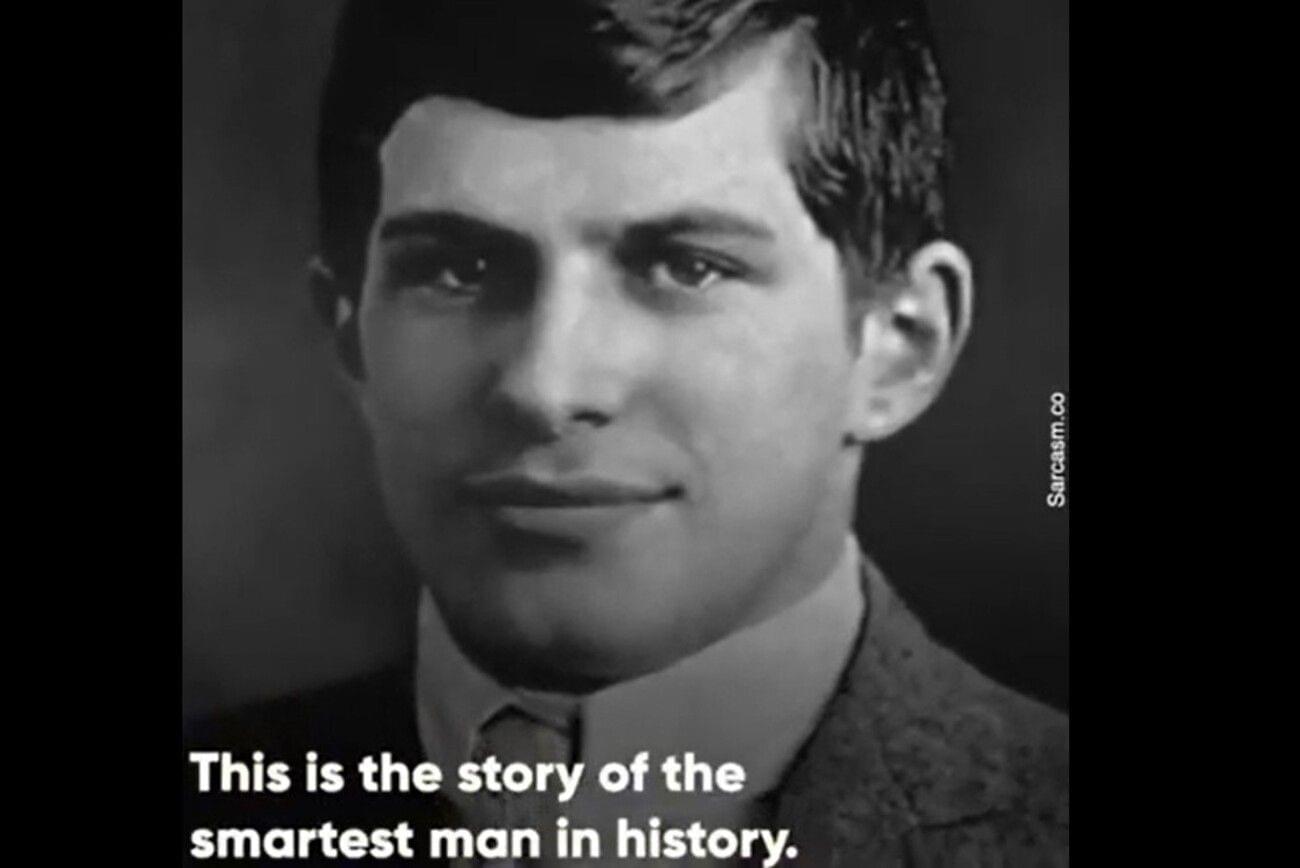 @THE SMARTEST MAN IN HISTORY | William James Sidis/Muhammad Noman/Youtube.com
10. The woman with the widest hips in the world
American Mikel Ruffinelli weighs 190 kg and has the widest hips in the world - with a girth of 2.54 meters. Interestingly, compared to this, the woman's waist is quite narrow - only 102 centimeters.
Mikel's daily diet contains 3 thousand calories. The woman likes Mexican dishes the most. Mikel hopes that her self-confidence will help other curvy women to love their shapes.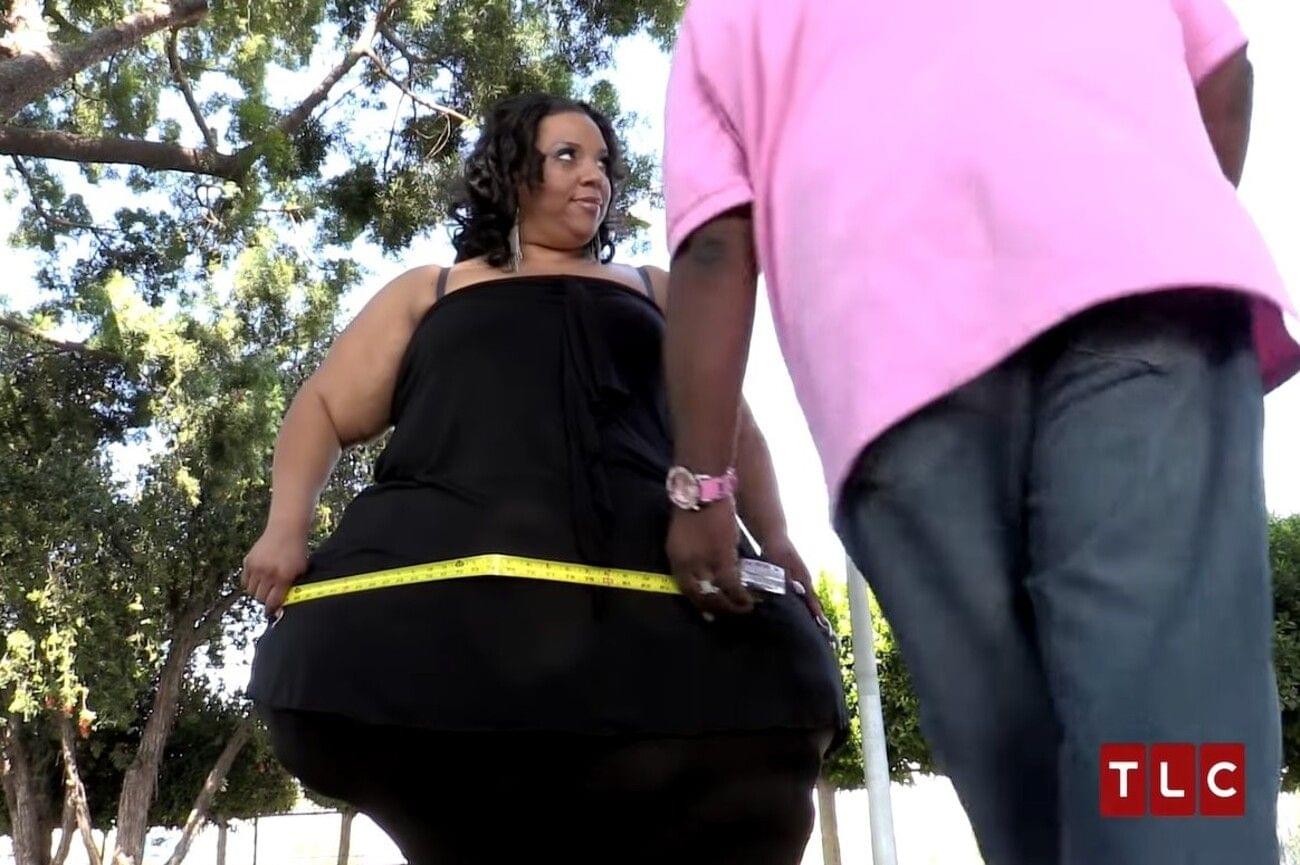 @Finding a Dress for the World's Largest Hips/TLC/Youtube.com
11. Leopard man
A resident of Scotland, Tom Leppard spent approximately 5.5 thousand pounds on tattoos. According to him, he never regretted them, because they also brought him income. Leppard performed at exhibitions and various events. But in 2016, the man died at the age of 80 in a nursing home in the Scottish city of Inverness.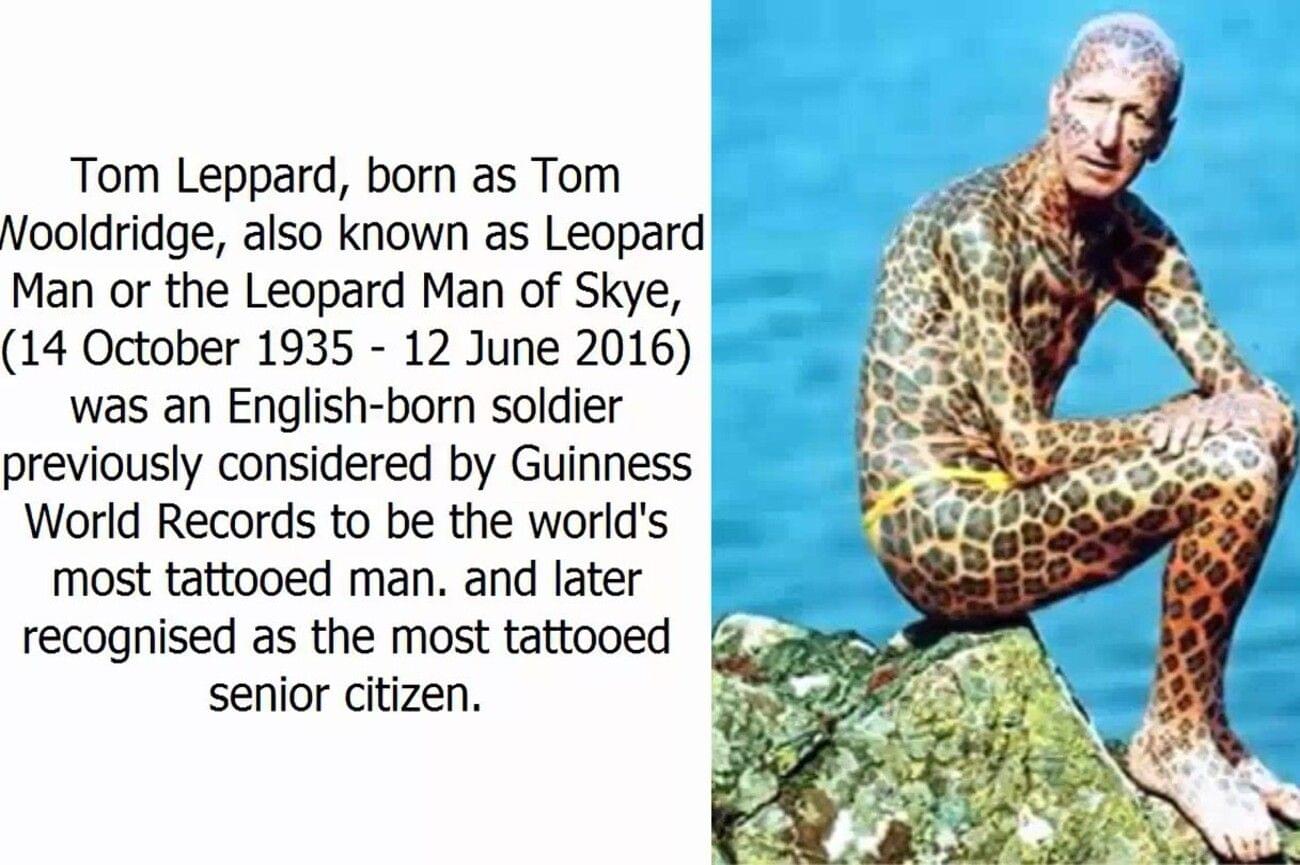 @Tom Leppard: The Leopard Man/Entertainment Inggris/Youtube.com
12. A man who hasn't slept in over 30 years
A man named Fedir Nesterchuk lives in Ukraine, and, according to him, has not slept for more than 30 years. It all started through radiculitis, which caused unbearable pain and discomfort. But even after he got over the disease, he didn't sleep anymore. According to him, while his wife slept, he read books, watched TV, or listened to the radio. In order to get some sleep, the man resorted to both traditional and non-traditional medicine, but nothing helped.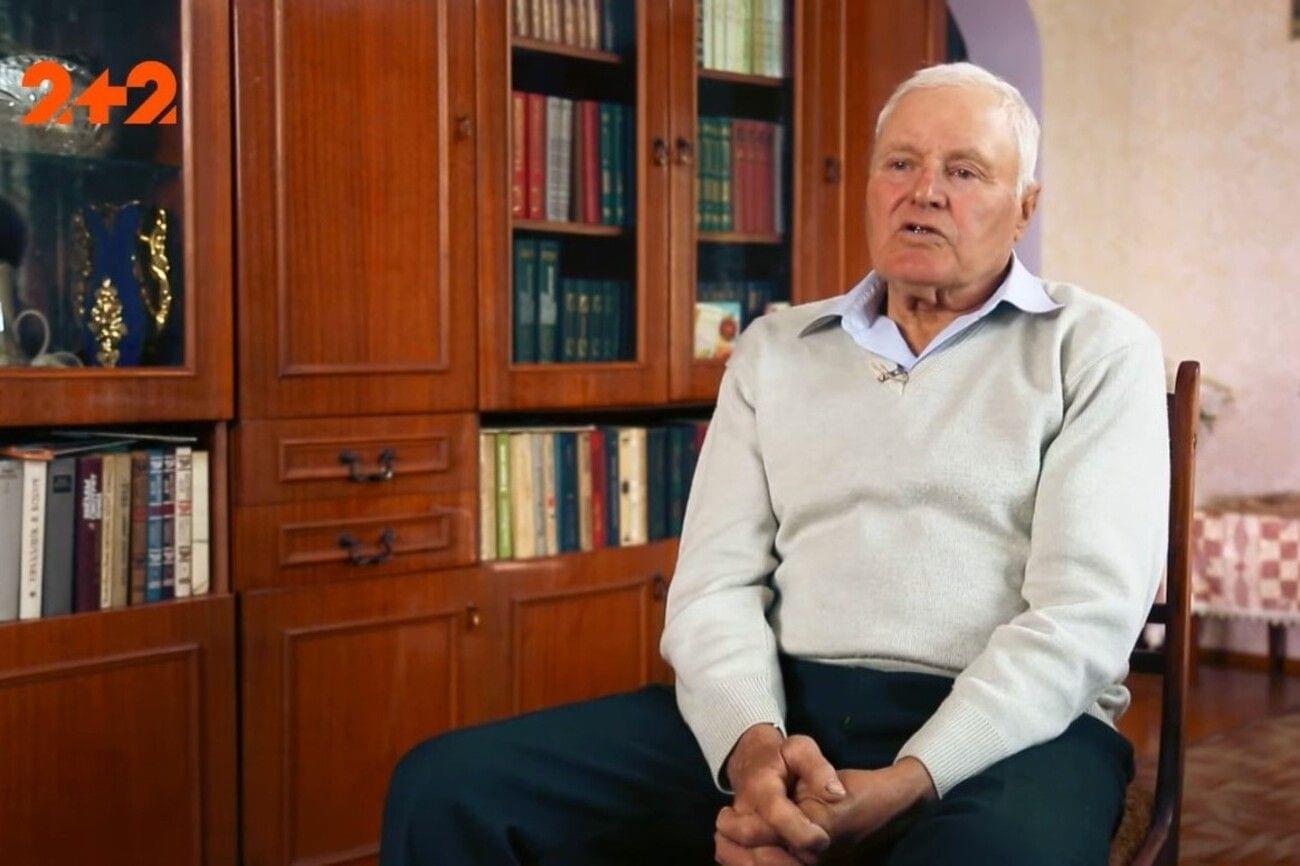 @Після Чорнобильської катастрофи українець Федір Нестерчук не спить понад 30 років/Телеканал 2+2/Youtube.com
13. The woman with the longest tongue in the world
Guinness World Record holder Chanel Tepper's tongue is 9.75 cm long (these measurements are usually measured from the tip of the tongue to the upper lip). According to her, she noticed that her tongue was different from others when she was 8 years old when she was making funny faces for Halloween photos. Chanel knows that many people find her long tongue disgusting, but she herself does not consider it something terrible.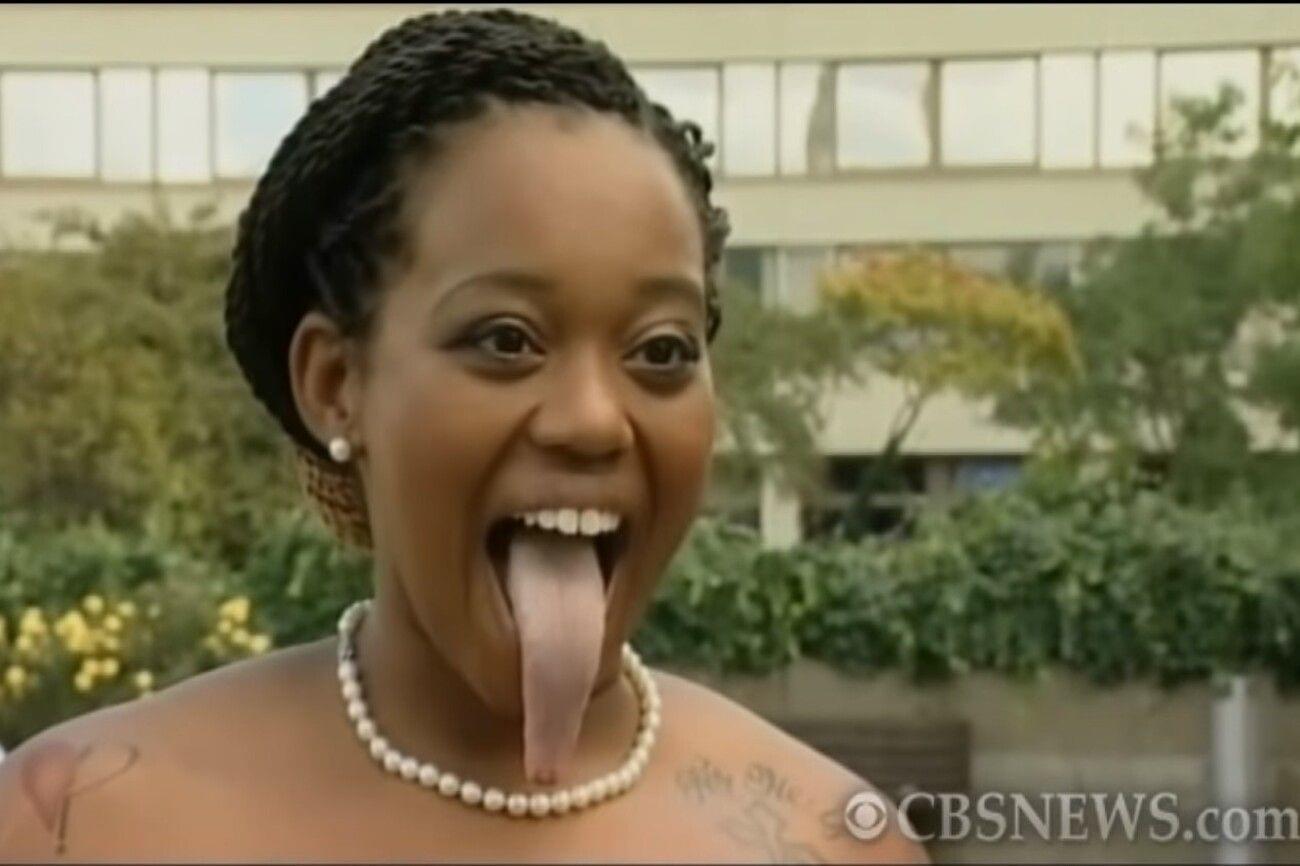 @World's longest tongue/CBS/Youtube.com
14. The shortest man in the world
This amazing man's name is Afshin Esmail. He is 20 years old and lives in Iran. He entered the Guinness Book of Records as the shortest person in the world with a height of 65.24 cm.
Due to his physical weakness, he could not attend school and cannot even hold a mobile phone in his hands because it is too heavy for him. The boy hopes that fame as the shortest man in the world will help him take care of his parents, who have sometimes struggled to earn enough money for their son's life and treatment.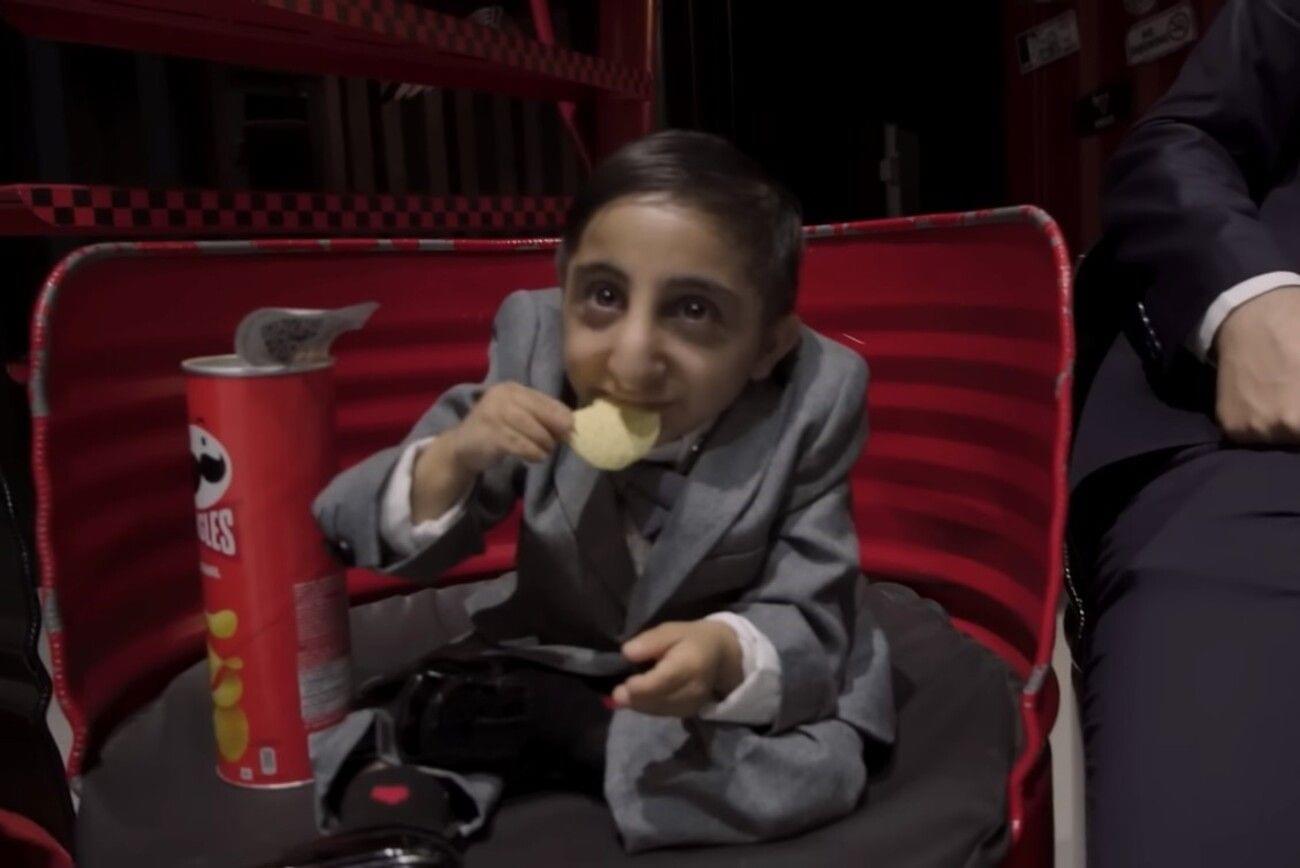 @NEW WORLD'S SHORTEST MAN - Guinness World Records/Guinness World Records/Youtube.com
15. A man who lived 256 years!
In 1933, the obituaries of Time Magazine and the New York Times reported that a man named Lee Ching-Yun had died at the age of 256. During his life, the Chinese buried 23 wives and raised almost 200 heirs!
The secret of the man's longevity was peace of mind and a diet consisting only of rice and wine. It is known that the man was sufficiently educated and engaged in collecting various herbs.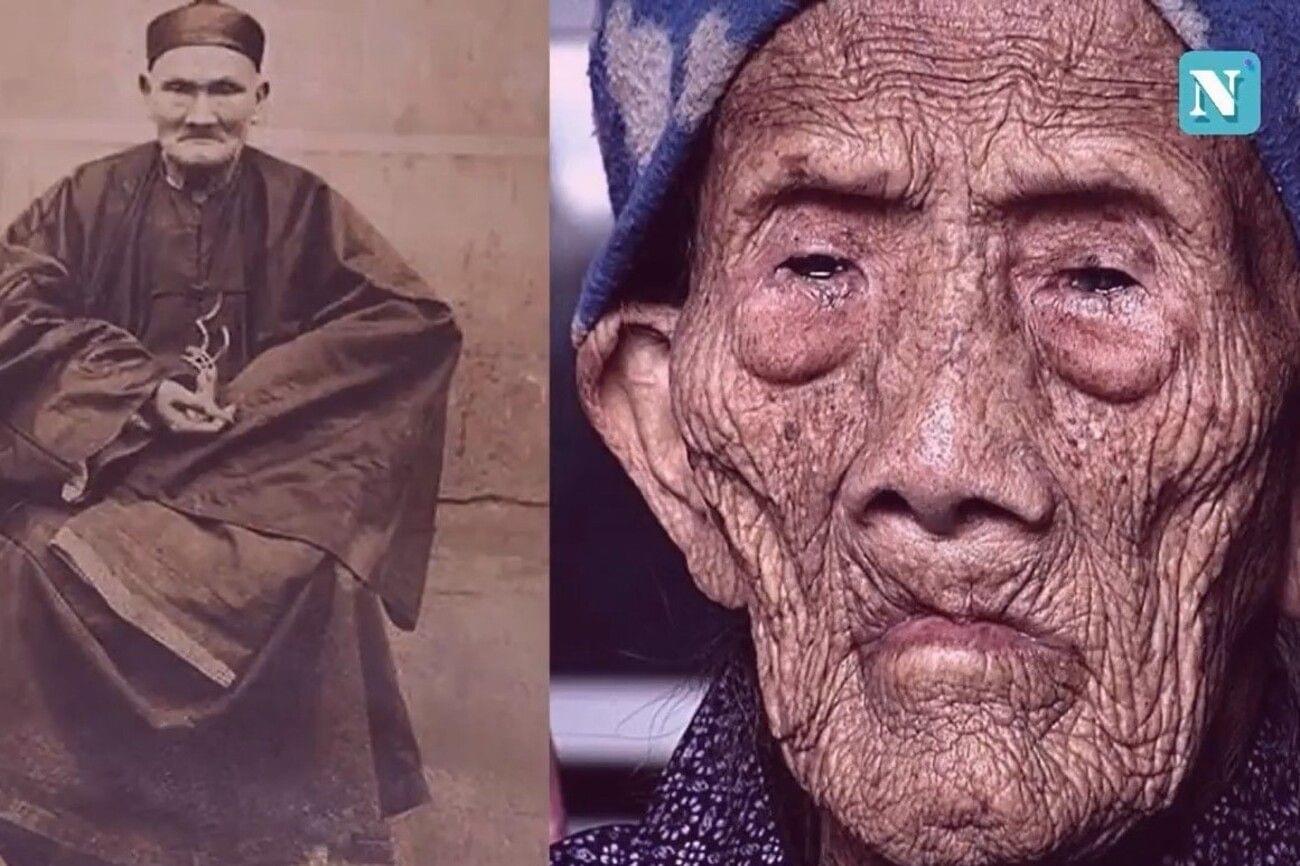 @Meet 256 Year World's Oldest Man With 200 Chidren Li Ching Yuen/DAILY NEWS/Youtube.com
16. The woman with the longest legs
19-year-old Macy Currin from the American state of Texas is officially recognized as the owner of the longest legs in the world. The length of Macy's right leg is 134.3 centimeters, and her left leg is 135.3. The height of the American woman is a little more than 208 centimeters. Thus, the length of the legs is about 60% of her height.
Currin dreams of becoming a model and tells everyone that she should not be ashamed of her appearance under any circumstances. The girl admits that she attracts a lot of attention, but she even likes it.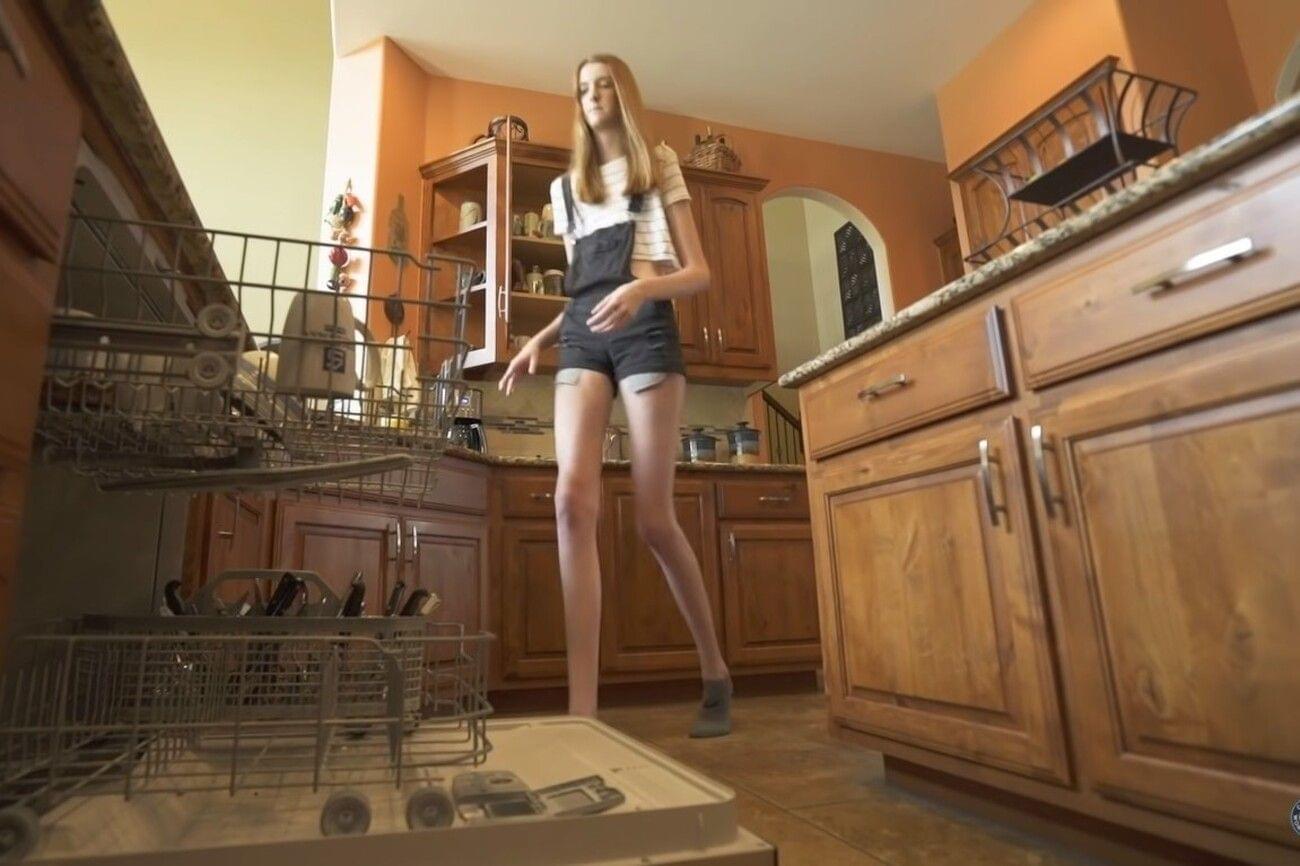 @I have the longest legs! - Guinness World Records/Guinness World Records/Youtube.com
17. Magnetic Man
This amazing person's name is Liew Thow Lin, he is a resident of Malaysia and he is already well over 70 years old. Liv Tou Lin considers the ability to attract metal objects to be hereditary, as his 3 sons and 2 grandsons are also endowed with the same amazing and incredible gift. Meanwhile, scientists try to explain this phenomenon to no avail: there is no magnetic field around the Malaysian, and everything is fine with his skin.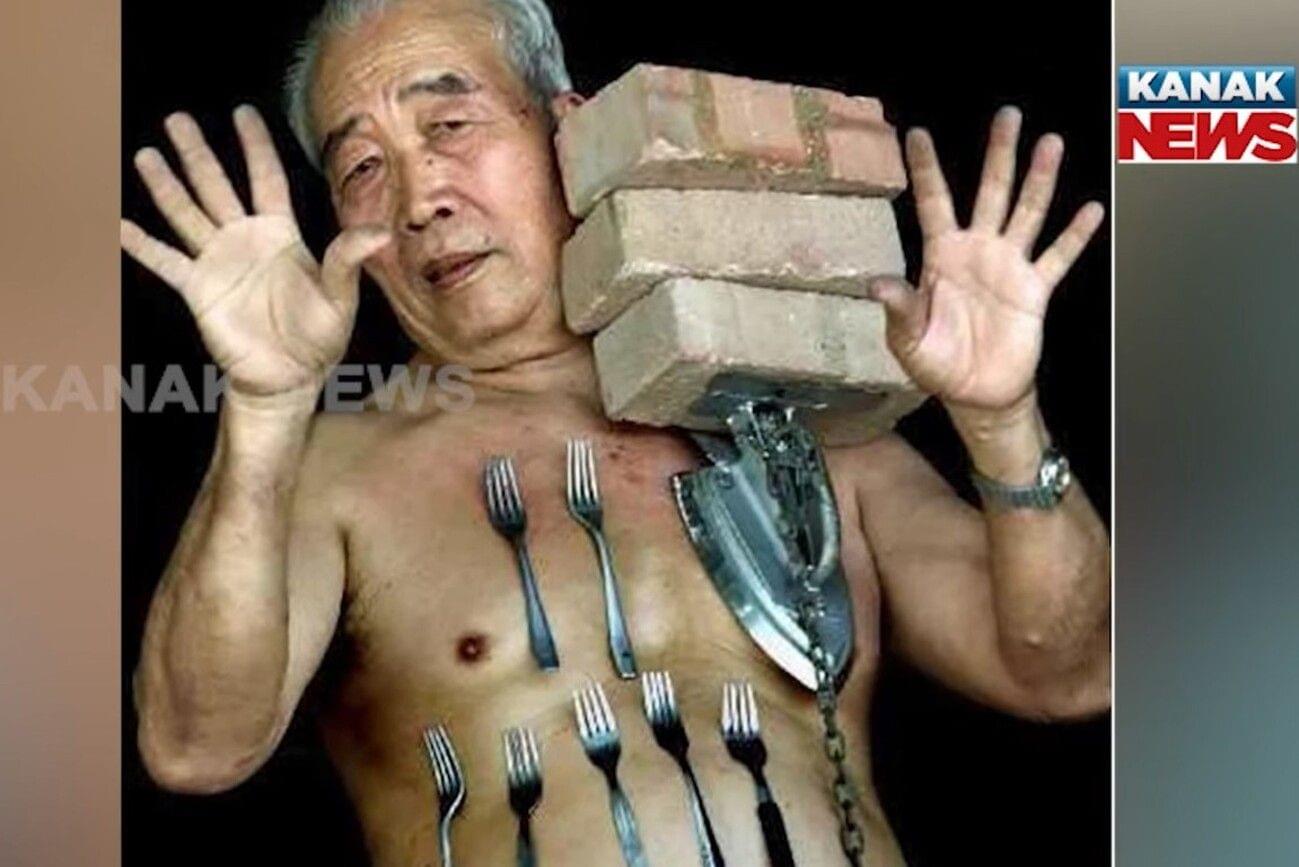 @Special Report: Malaysia's "Magnetic Man" Liew Thow Lin | All You Need To Know About Him/Kanak News Digital/Youtube.com
18. A person who survived after falling from a height of 10 km
On January 26, 1972, a McDonnell Douglas DC-9-32 airliner with 28 people on board exploded in the sky over Czechoslovakia. It was later established that the cause of the crash was a bomb located in the luggage compartment in the nose part of the fuselage. Only the 22-year-old Serbian flight attendant Vesna Vulovic managed to survive this plane crash, and she was listed in the Guinness Book of Records as the only person who managed to survive a fall without a parachute from a height of more than 10 km.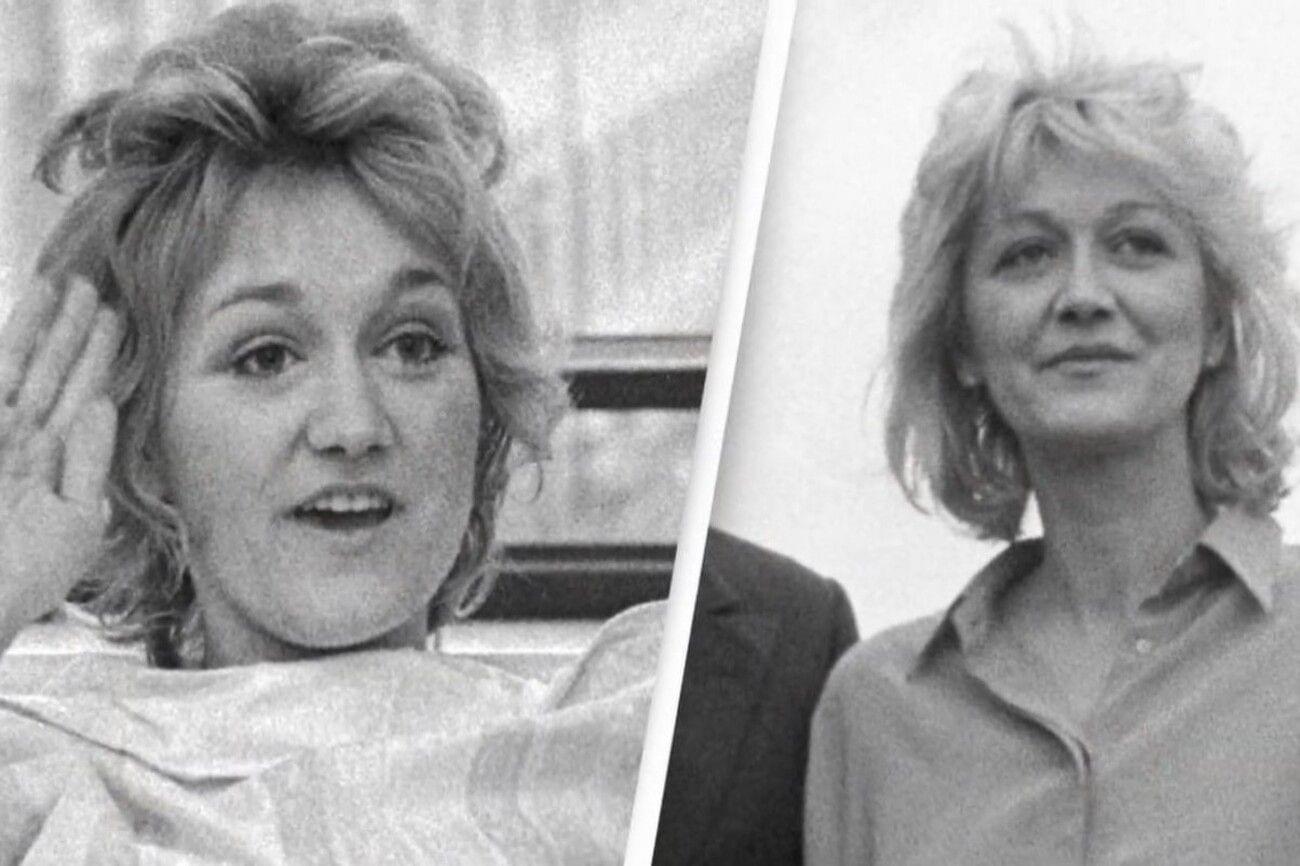 @Vesna Vulovic: Fallen From Heaven | JAT Yugoslav Airlines Flight 367 Сatastrophe [12+]/Survivor's Stories/Youtube.com
19. The man with the longest nose in the world
Mehmet Ozurek from Turkey entered the Guinness Book of Records as the owner of the longest nose in the world, the length of which is 8.8 centimeters - from the bridge of the nose to the tip. And the nose of the 72-year-old Turk is still growing. The longest nose in the history of mankind belonged to the Englishman Thomas Vedders, who lived in the 18th century, his nose was an incredible 19 centimeters.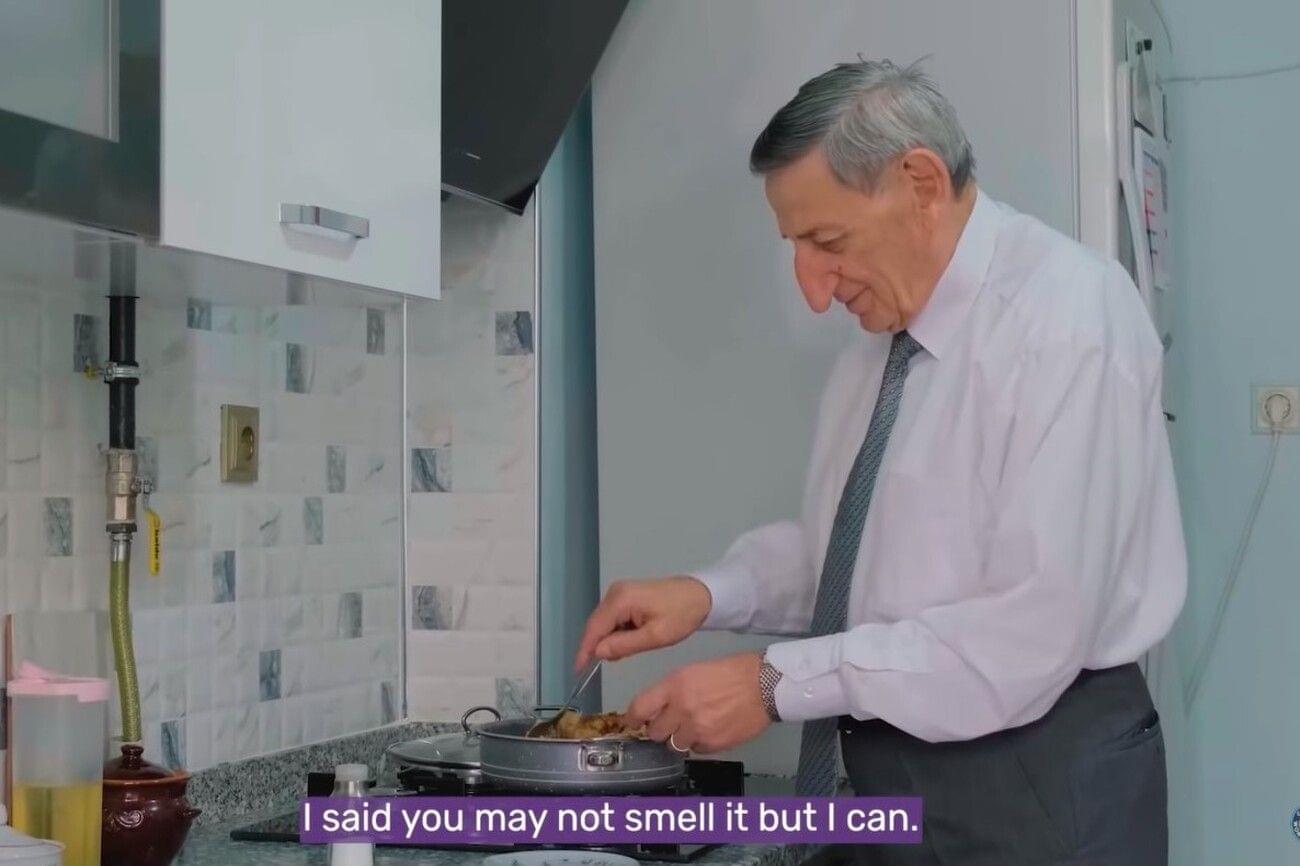 @Life with the longest nose - Guinness World Records/Guinness World Records/Youtube.com
20. A person who does not feel cold
Athlete Wim Hof is called the "ice man" for his unique ability not to feel the cold. He also holds the record for the longest immersion in an ice bath. And he also climbed the highest peaks in the world in only shorts and boots. For the first time, Hof began experimenting with extreme cold as a teenager. He sometimes sat in the snow and even slept outside in the winter without a tent or sleeping bag. Hof discovered that he could control his body temperature and stay warm even in extreme conditions.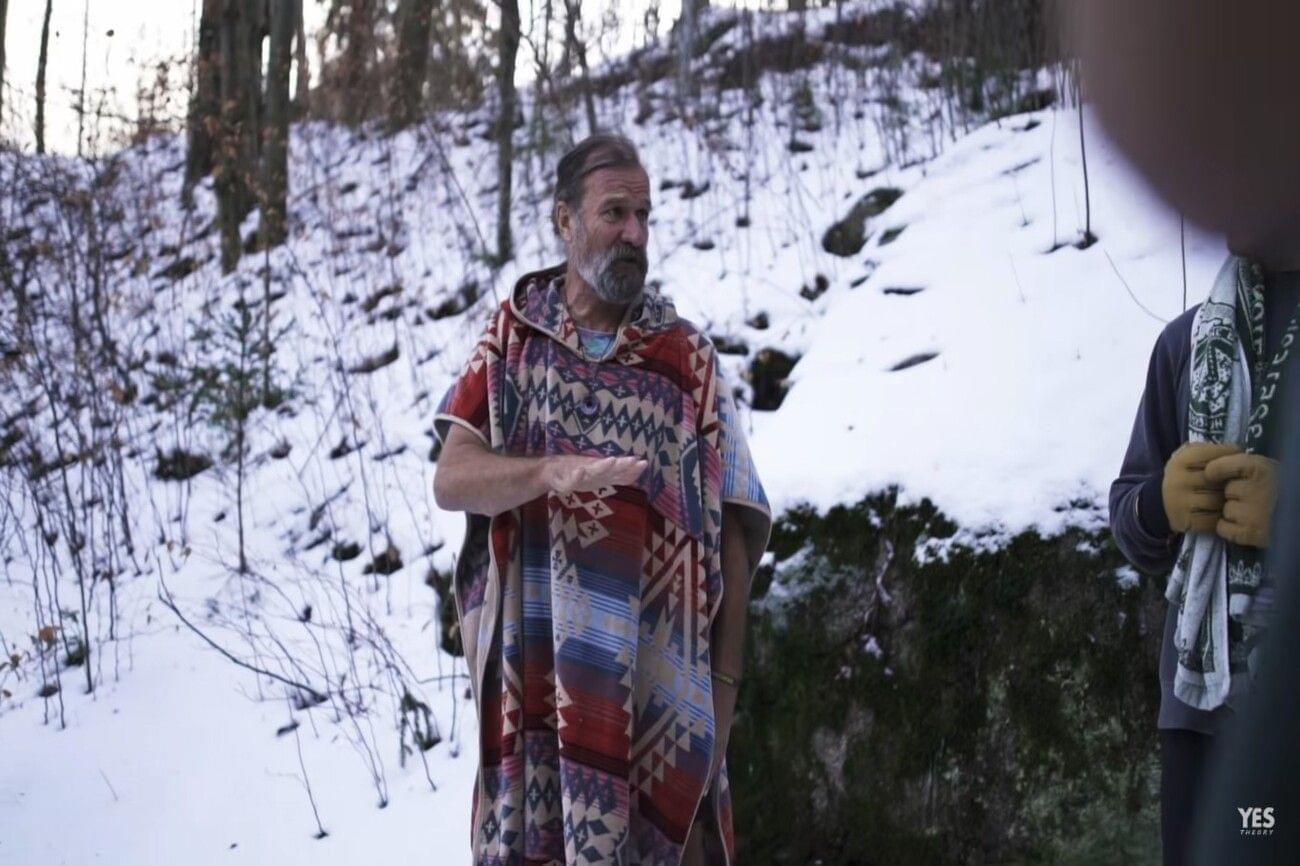 @BECOMING SUPERHUMAN WITH ICE MAN - Wim Hof/Yes Theory/Youtube.com
21. Rubber man
It is very hard to believe in the existence of such a person, but the fact is that there is a person on our planet who is able to create incredible things with his body. The most flexible person on the planet is called Jaspreet Singh Kalre. He defies all the laws of anatomy, turning his head 180 degrees and taking incredible poses. And he manages this so easily that he can calmly stay in them for a long time.
@Canada Event Performance | Comeback !!World's Most Flexible Boy| Jaspreet Singh Kalra|/Jaspreet Singh Kalra/Youtube.com
22. A woman with horns
In one of the Chinese provinces lived a very unusual woman Zhang Ruifang. It is hard to believe, but in her old age, a horn began to grow on her forehead, which grew larger every year. And before the woman's death, it was 10 centimeters long. At the same time, as the woman said, he did not cause her any discomfort. And she didn't even pay attention to it. Some experts believed that it could be a consequence of cancer, but there is no evidence of this.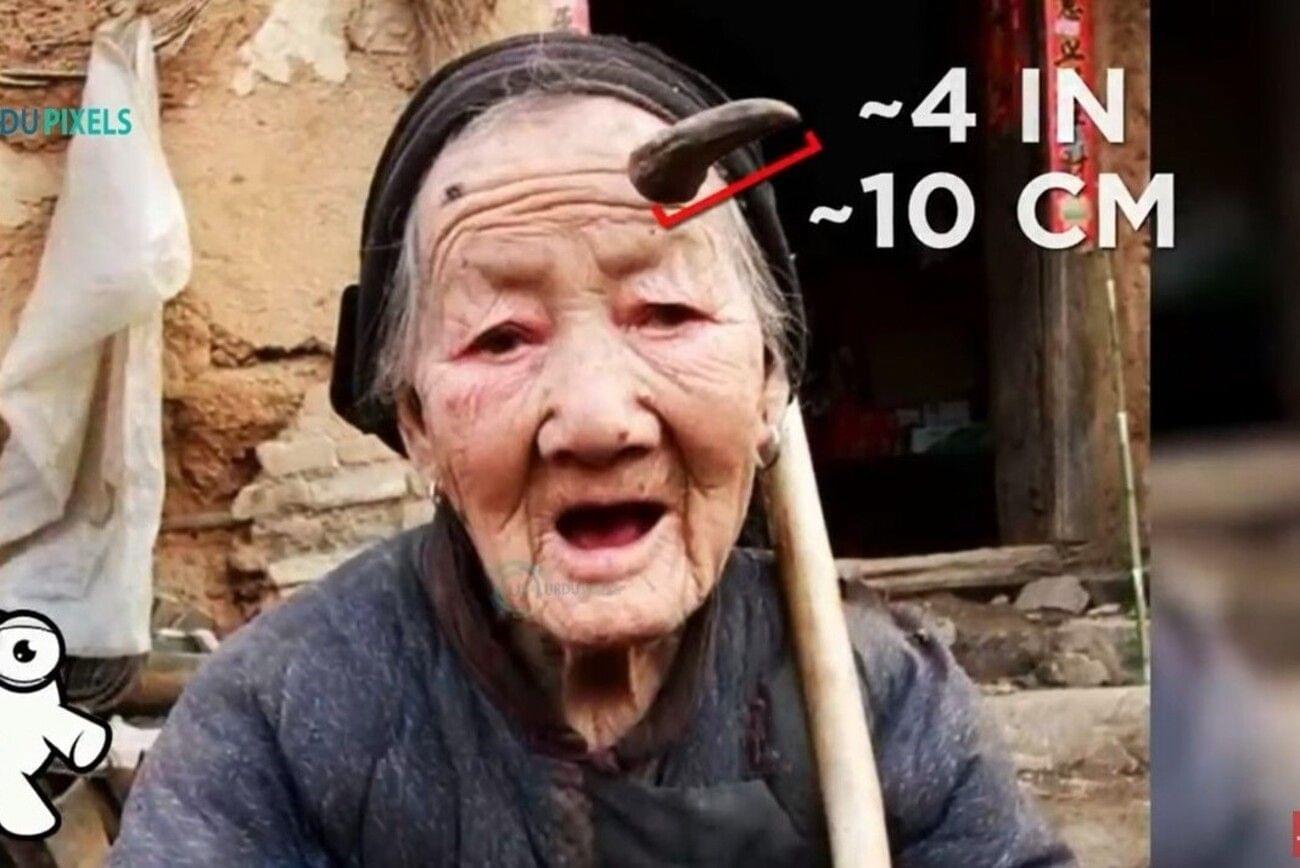 @ZHANG RUIFANG || PEOPLE WHO ARE ONE IN A MILLION || URDU PIXELS || اردو/हिन्दी ||/Urdu Pixels/ Youtube.com
23. The fattest woman in history
It is believed that the fattest woman in history was Carol Ann Yager from Flint, Michigan, USA. Carol was born in 1960 and lived until 1994. She is considered the fattest person in the world, but this is not documented (according to the Guinness Book of Records, the world record is held by John Minnoch with a maximum weight of 635 kg). Official sources indicate that her maximum weight is 544 kg with a height of 170 cm. However, according to unconfirmed data, her maximum weight was equal to 727 kg.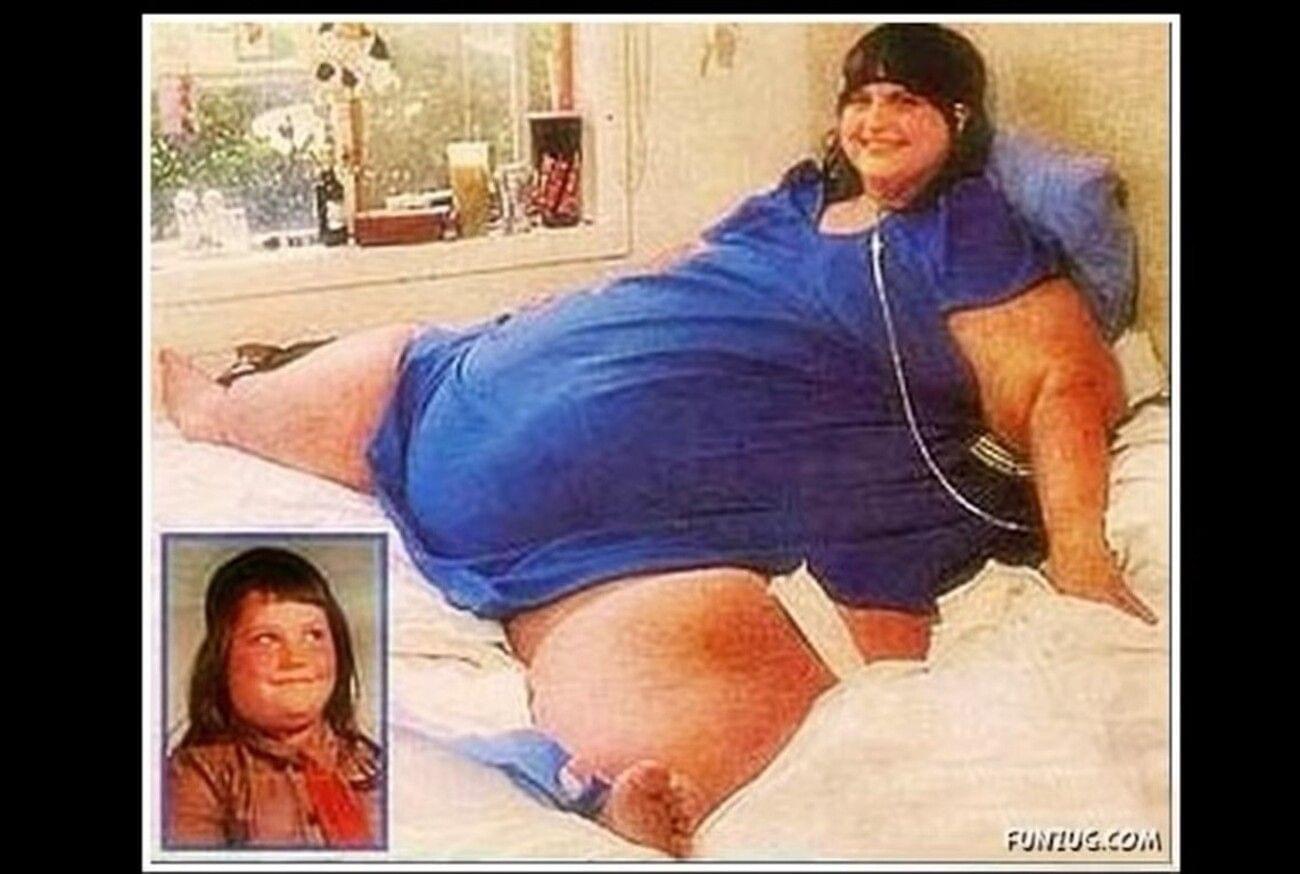 @Carol Yager/Hyman Cipolla/ Youtube.com
24. A man who eats metal
It's impressive, but the Frenchman Michel Lotito can eat anything. At the age of 9, the boy broke a glass and ate it in front of his friends. Since then he started eating glass bottles, then he decided to try metal and once at a fair in front of the public, he ate a bicycle. Thanks to his skill, the man began to work as a circus performer and earn a living. He ate everything - bicycles, televisions, beds, computers. And one day he decided to take on a plane and still ate it after 2 years.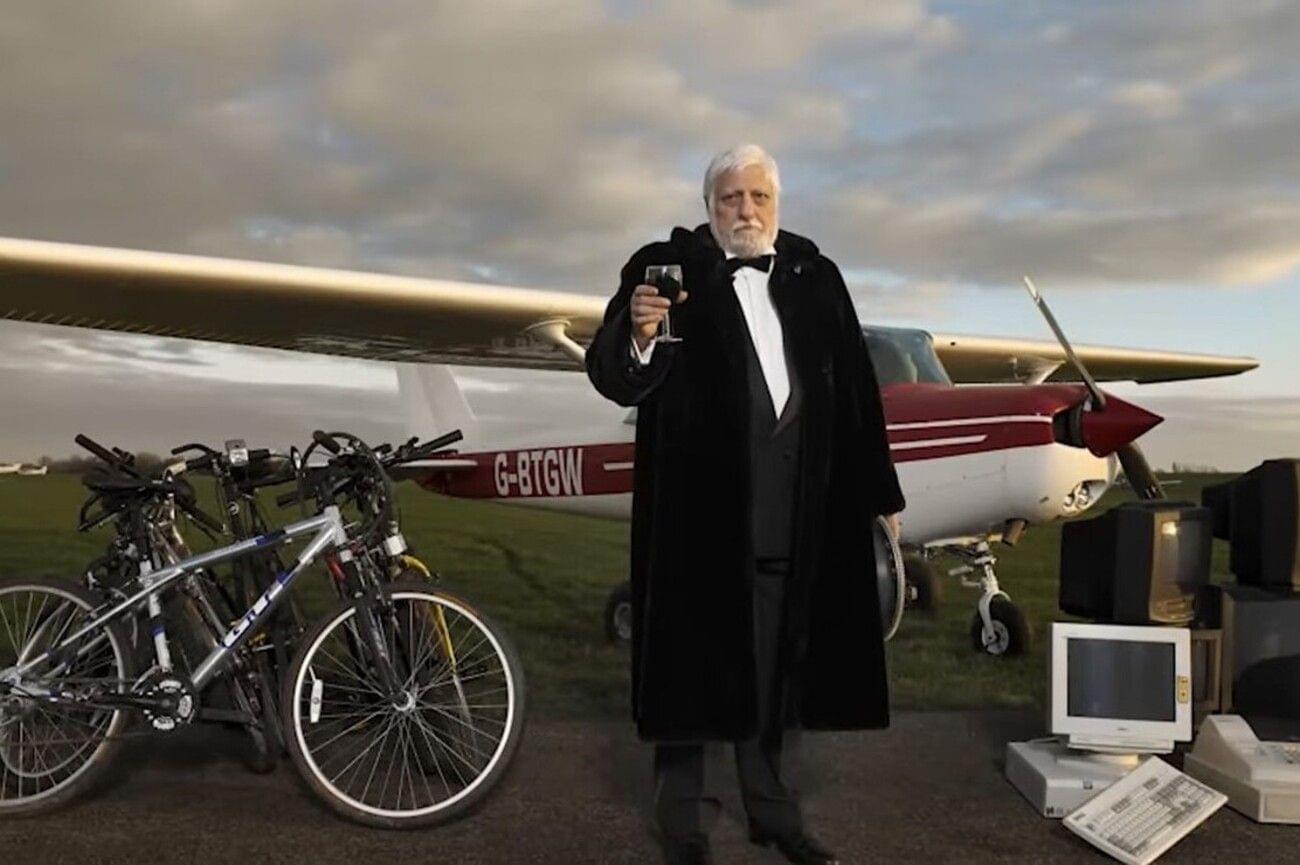 @The Man Who Ate An Entire Airplane/Top Trending/ Youtube.com
25. The dirtiest person in the world
Iranian Amu Haji became the dirtiest man in the world, because of his almost 90 years he did not wash for more than 60 years. He is homeless and proudly told the Tehran Times about his record. According to him, he experienced great stress in his youth and since then decided not to wash. Moreover, according to him, if he does decide to wash himself, problems in life will await him after that.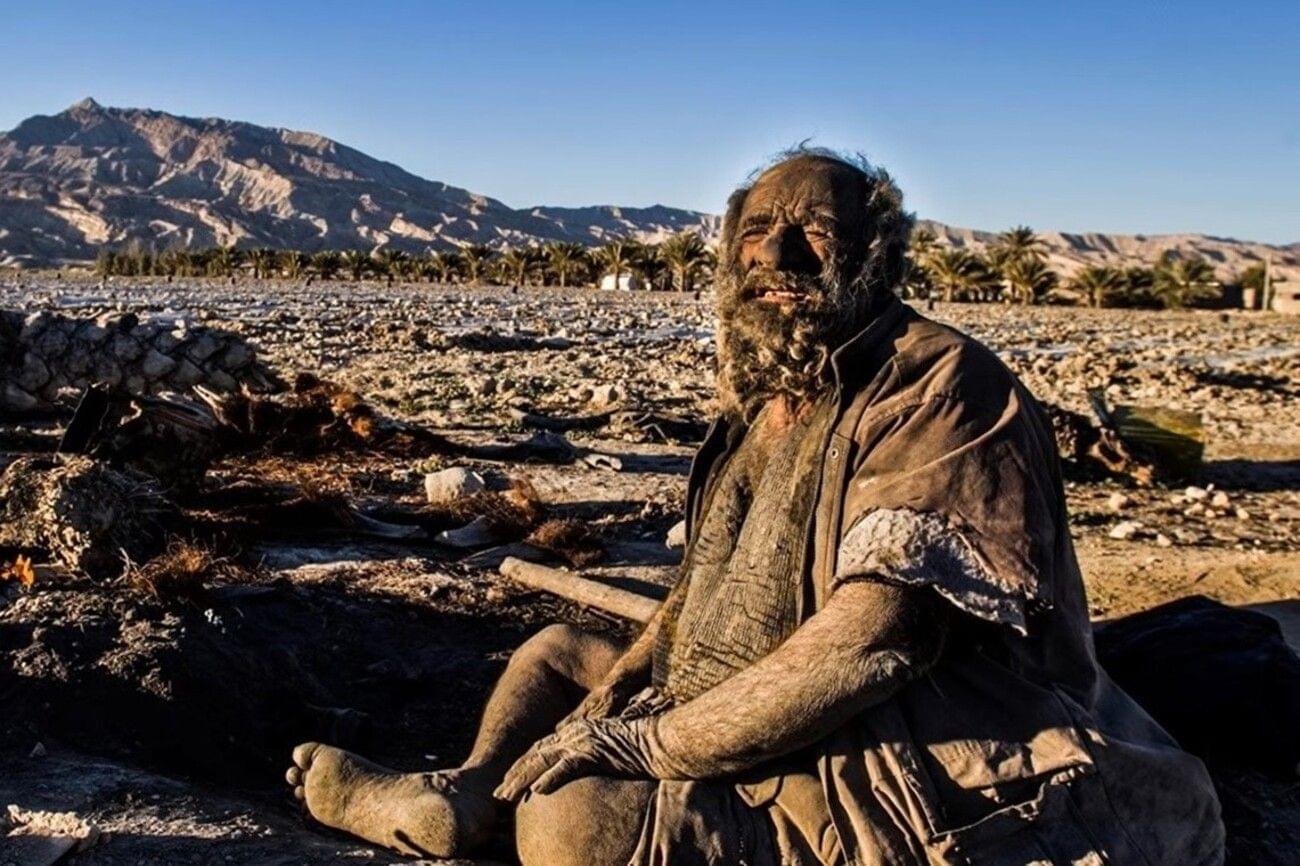 @World's Dirtiest Man - He Has Not Bathed in Over 60 years/Wonder World/ Youtube.com
26. A woman who remembers everything in her life
Jill Price is the first woman in the world who was diagnosed with "hyperthymesia", that is, she remembers everything in her life. According to her, she remembers every moment of her life since the age of 11. After the experiments were carried out, Jill became the first person in the world to be diagnosed with "hyperthymesia." And in 2008, Jill Price wrote an autobiographical book, "The Woman Who Can't Forget." Surprisingly, in this book, Jill writes about her phenomenal memory as a curse, not a gift.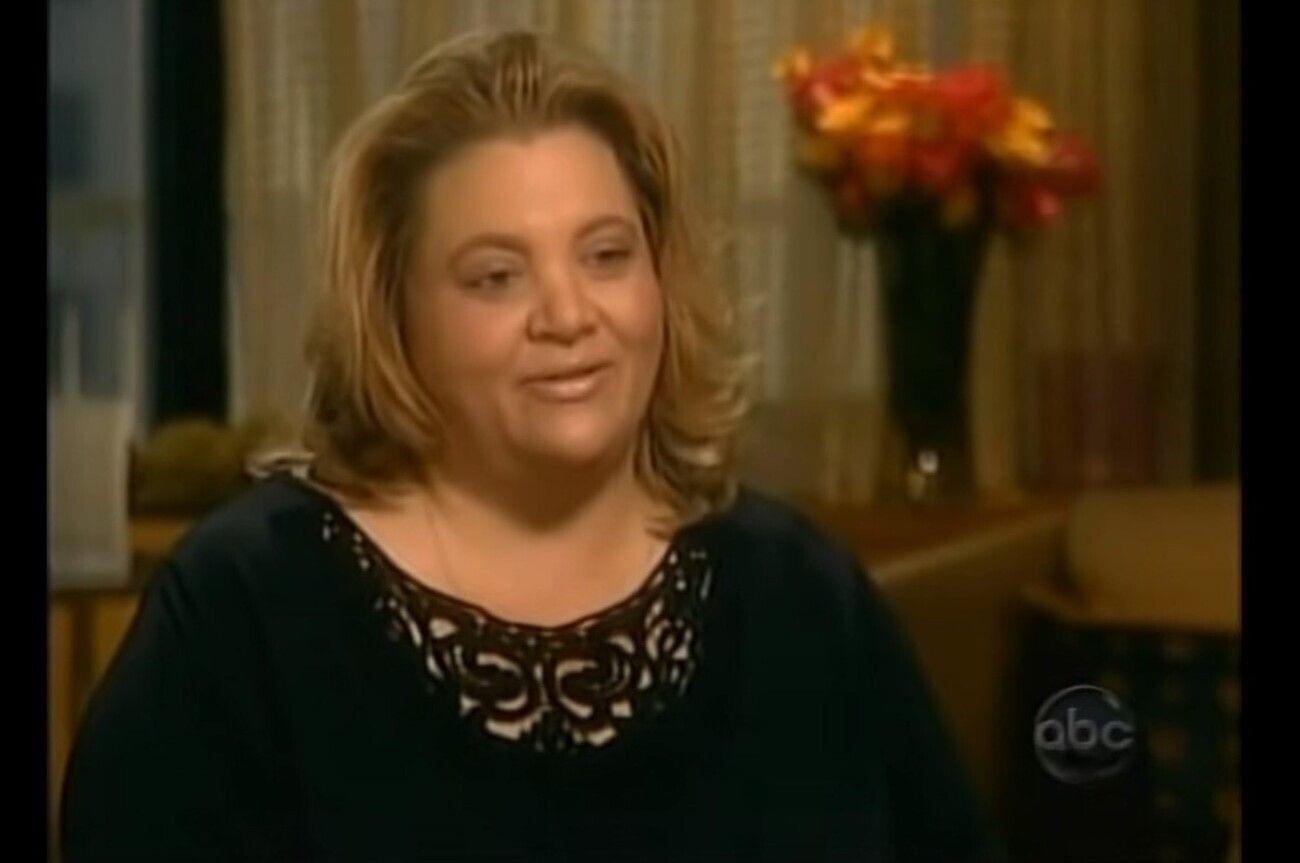 @The Woman Who Could Not Forget - Jill Price/Jim Cristea/ Youtube.com
27. A person with 6 fingers
A 46-year-old man named Yoandri Hernandez Garrido lives in Cuba, he has 24 fingers - 6 each on his hands and feet. He is proud of his uniqueness because it helps him climb palm trees and pluck coconuts faster because this is what he does for a living. Hernandez's extra fingers are no different than others, so it's hard to notice them right away. Only when you start counting, you will immediately notice that there are not 5, but 6. By the way, there were no other similar cases in Yoandra's family.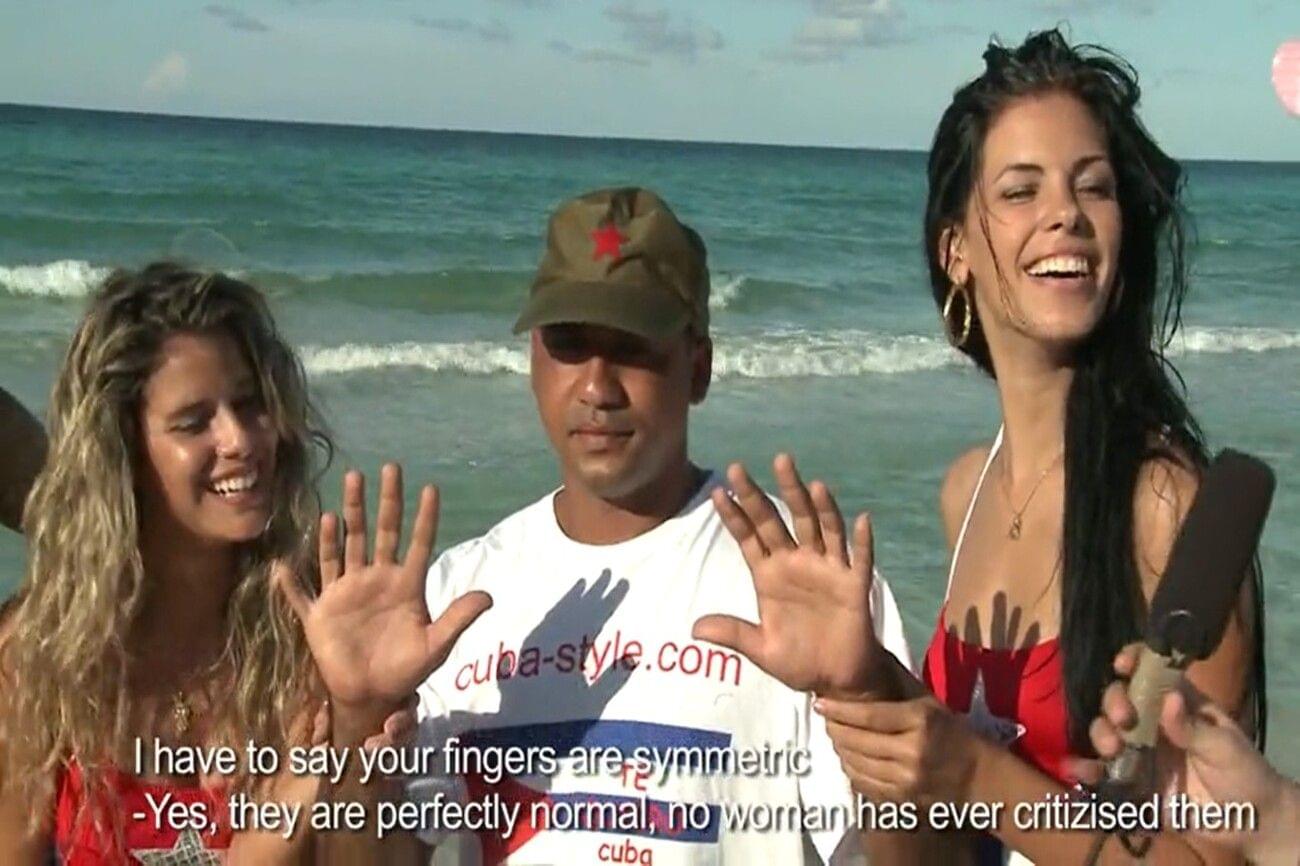 @Interview Exclusive - Yoandri Hernandez Garrido - 24 fingers/dailymotion.com
28. Electricity man
Raj Mohan can withstand several amperes of electricity passing through his body without experiencing any discomfort. For any other person, such an experiment could end fatally. Outwardly, this man is no different from others. Of course, he does not shoot lightning from his hands, but he can pass electricity through himself by turning on a light bulb or an electric blender, taking two live wires with his hands, and allowing a huge amount of electricity to pass through his body.

@Over 500W of Electricity Conducts Through His Body: Superhuman Showdown/Your Discovery Science/ Youtube.com
29. The woman with the longest hair in the world
Asha Mandela from the state of Florida entered the Guinness Book of Records as the person with the longest hair in the world. Her dreadlocks are over 55 feet long. Due to the heaviness of her hair, the woman's spine is overloaded, but she does not plan to get rid of her hair. moreover, she bought a special basket in which she puts her hair and goes for a walk. it is interesting that the woman survived chemotherapy several times due to cancer, but at the same time kept her hair.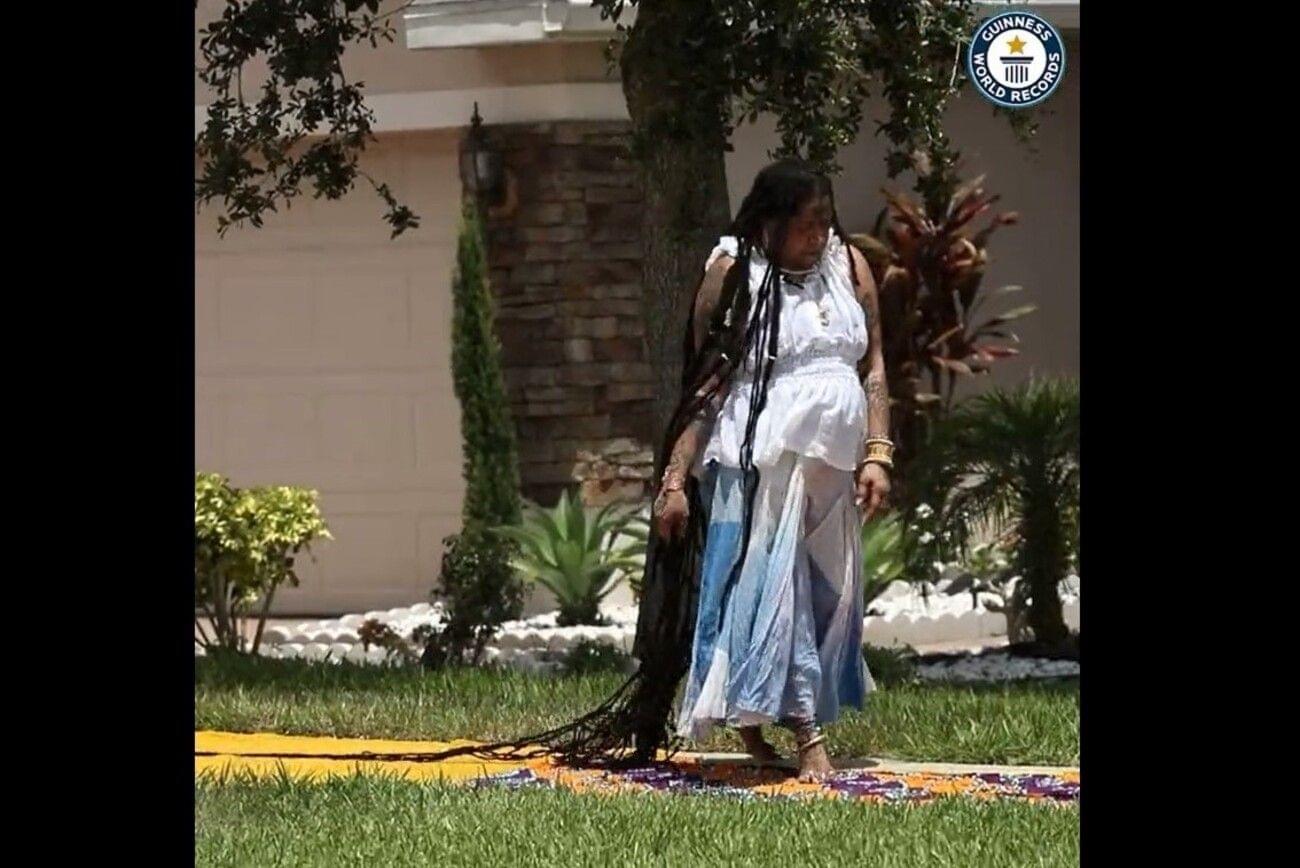 @"There's no dread in my locks" - Guinness World Records/Guinness World Records/ Youtube.com
30. A man who lives with his hand raised
For almost 50 years, a Hindu named Sadhu Amar Bharati has been holding his right hand up. According to him, he did it back in 1973 in the name of the god Shiva and for the sake of peace in the world, and he still doesn't put it down. Until 1973, this man lived an ordinary life - he worked in an office, had a wife and children. However, according to him, wars and misunderstandings between countries bothered him all his life.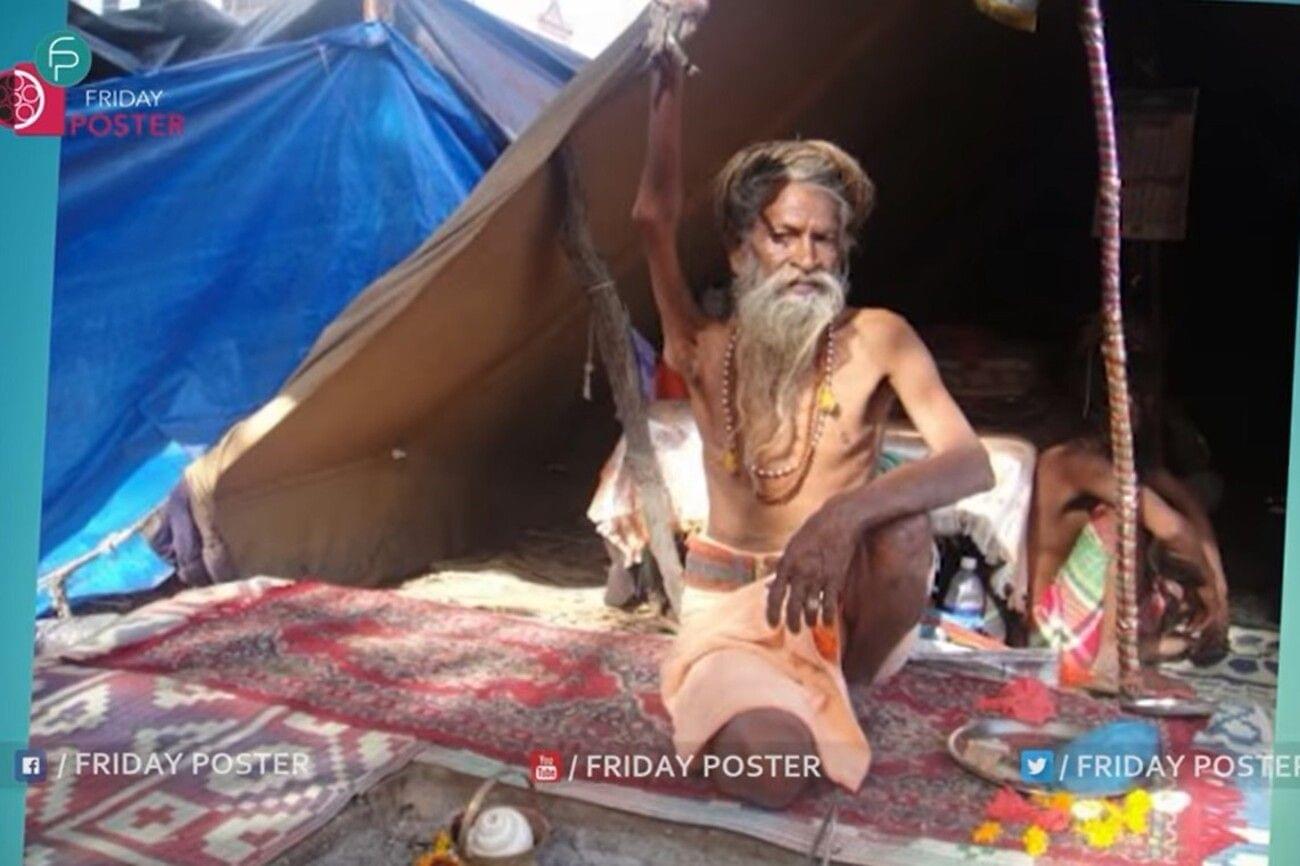 @Sadhu Amar Bharati Raised his arm for over 44 years | Amar Bharati | Friday Poster | Latest 2017/Friday Poster Channel/ Youtube.com
31. The man with the biggest mouth in the world
Francisco Domingo Joaquim is in his early 20s and is a resident of Angola and the world record holder for the person with the world's largest mouth. For example, he can easily put a can of Coca-Cola in his mouth and still talk. In addition, it can easily insert bottles, cups, and even plates. According to him, he has never trained the skin and muscles of his face, and it has been so elastic since birth.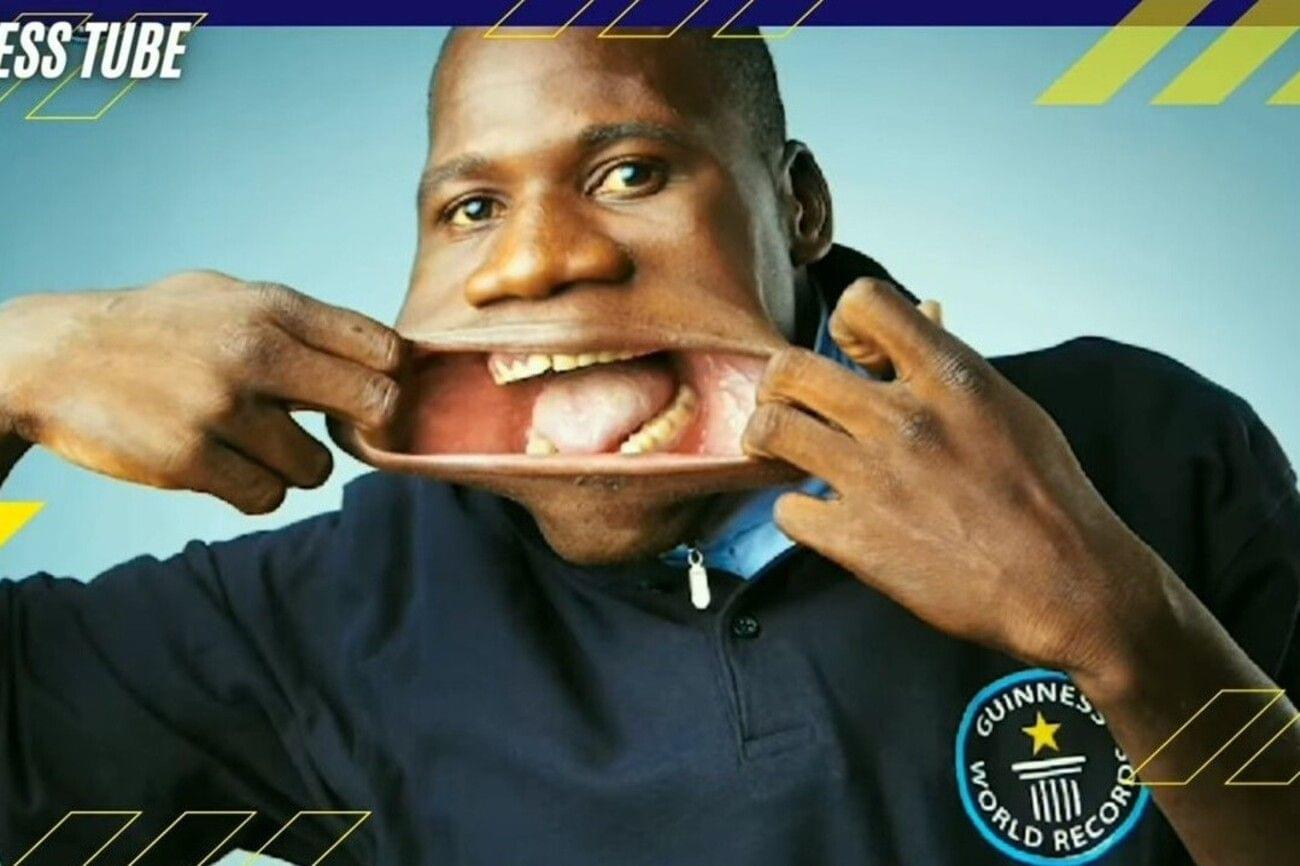 @A maior boca do mundo, a triste história de Francisco Domingos Joaquim. / GUINNESS TUBE #6/GUINNESS TUBE/ Youtube.com
32. A woman who does not age
A woman named Lur Hsu is a resident of Taiwan and looks like a schoolgirl at the age of 46. The woman is a designer and has already become a celebrity in her homeland. Of course, everyone is interested in her recipe for eternal youth. But according to the woman, there is nothing complicated about it. Lur is a vegetarian, she does not eat meat. Its main diet is vegetables, fruits, and legumes. Lur drinks a lot of water and has given up sweet sodas. But not one of her mornings goes by without a cup of strong black coffee. Lur is also involved in sports.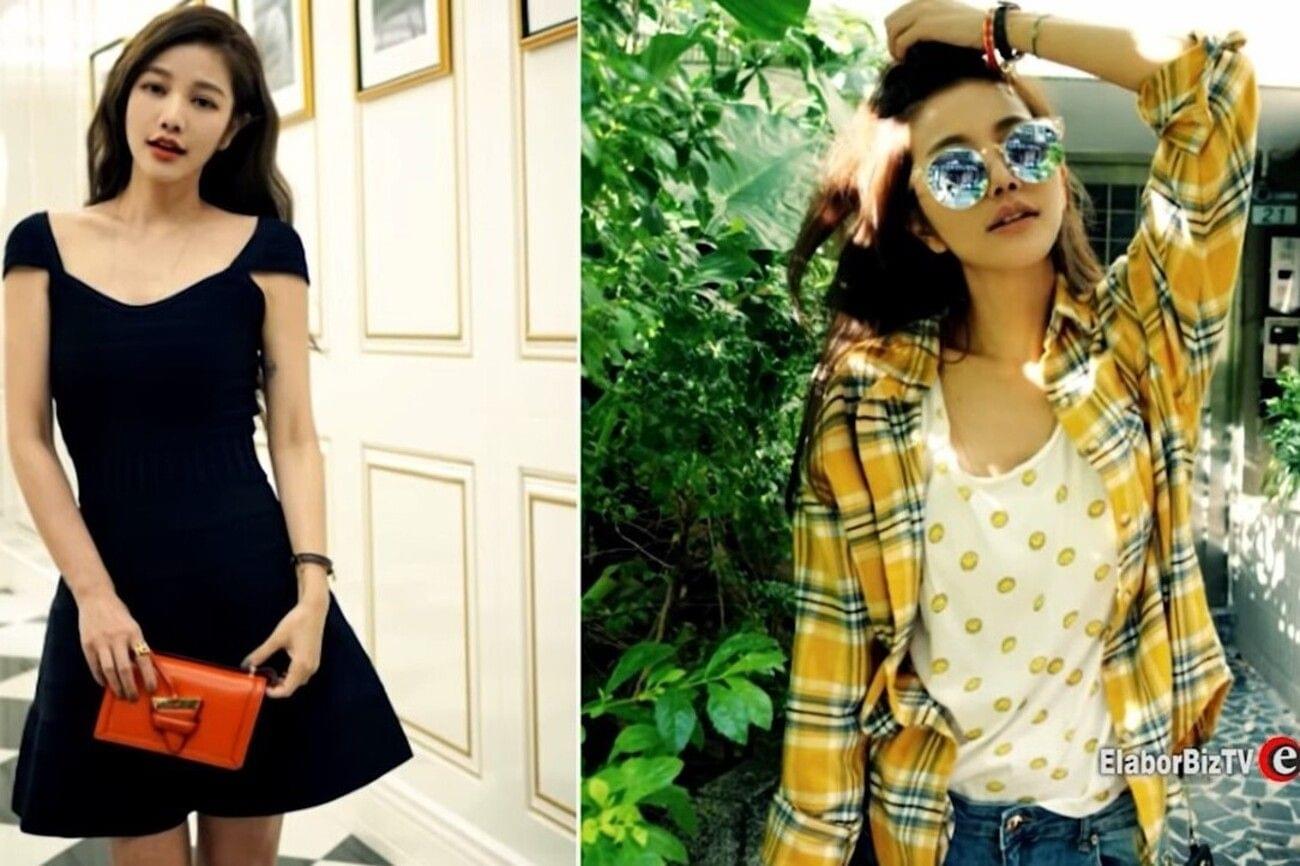 @Recipes to stay young forever revealed by Taiwanese designer, Lure Hsu/Elabor BizTV/ Youtube.com
33. The person with the longest nails
The 45-year-old singer from Las Vegas Chris Walton, who performs under the pseudonym Countess, has been growing fingernails for 18 years. She dreamed of entering the Guinness Book of Records all her life, and finally, her dream came true. The singer presented her unique nails at a show in New York, impressing local residents with an unusual sight. The length of the nails of the record holder is about 3.5 meters on the left hand and 3 meters on the right. All her nails are of different lengths, and the longest – on the thumb of her left hand – reached 91 centimeters.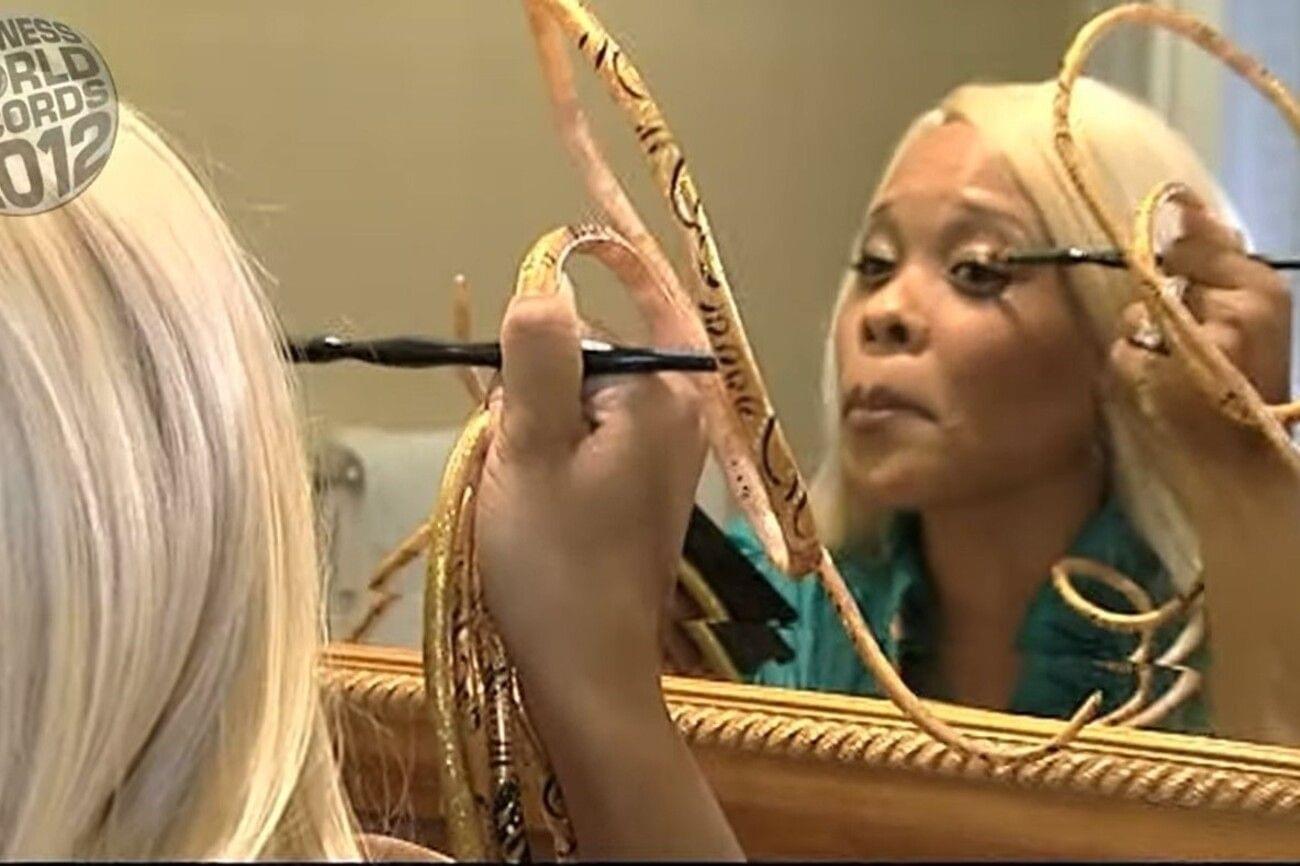 @Guinness World Records - Chris 'The Duchess' Walton -- owner of the world's longest fingernails/Guinness World Records/ Youtube.com
34. Anvil Man
The American professional wrestler and entertainer Gino Martino has a unique feature - he can break various hard objects with his head, including iron bars, baseball bats, and concrete blocks. His skull could withstand even bowling balls falling from a height of five meters. According to doctors, Gino's unusual physical ability is due to the fact that he naturally has a very strong skull. For this, he was nicknamed the Anvil Man.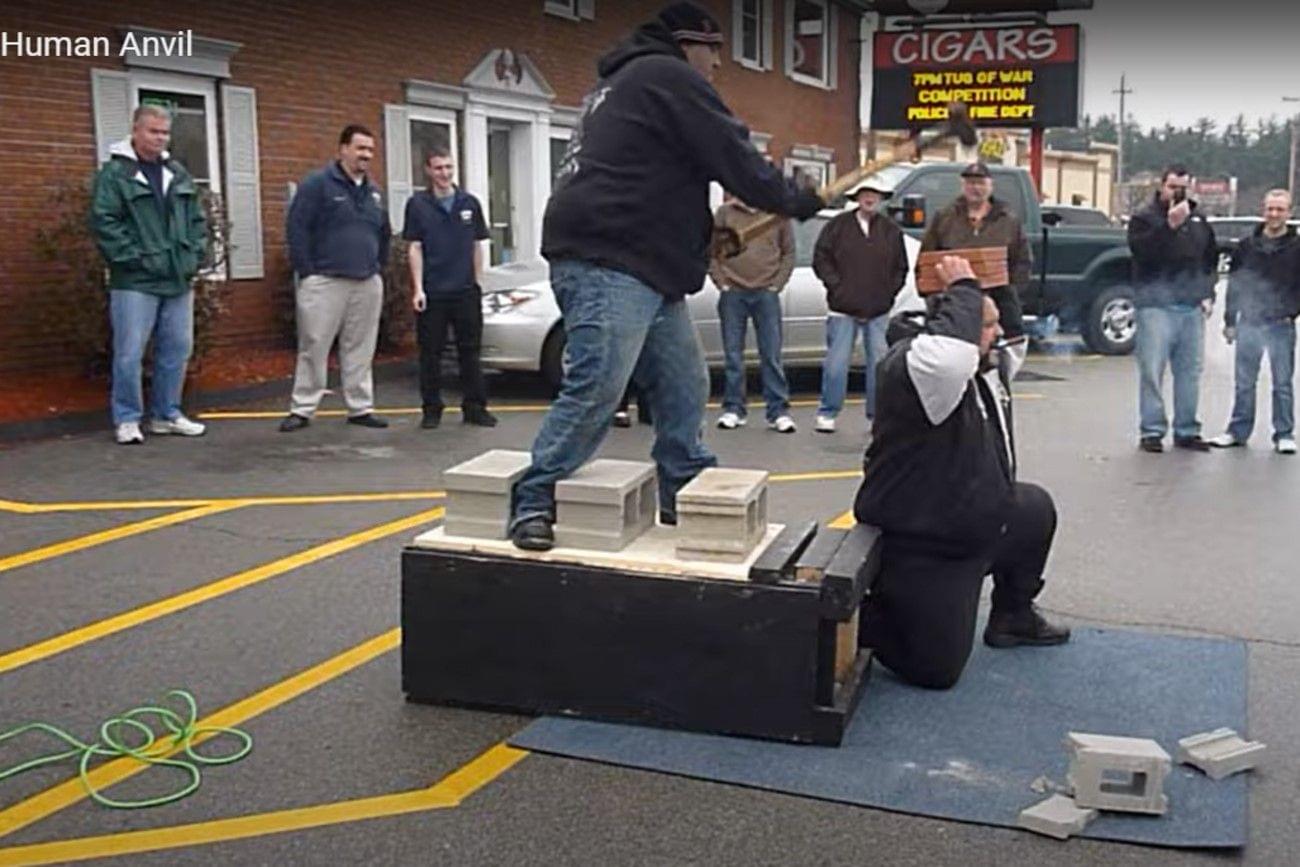 @The Human Anvil/TheEagleTribune/ Youtube.com
35. A person who uses self-hypnosis
According to Alex Lenkey from Great Britain, he has been practicing self-hypnosis since he was 16 years old. Once a man refused traditional anesthesia and hypnotized himself during a surgical operation for osteoarthritis. The operation lasted 83 minutes. According to him, at that time he heard everything that the surgeon said, as well as the sound that was accompanied by cutting the bone, but he did not feel any pain.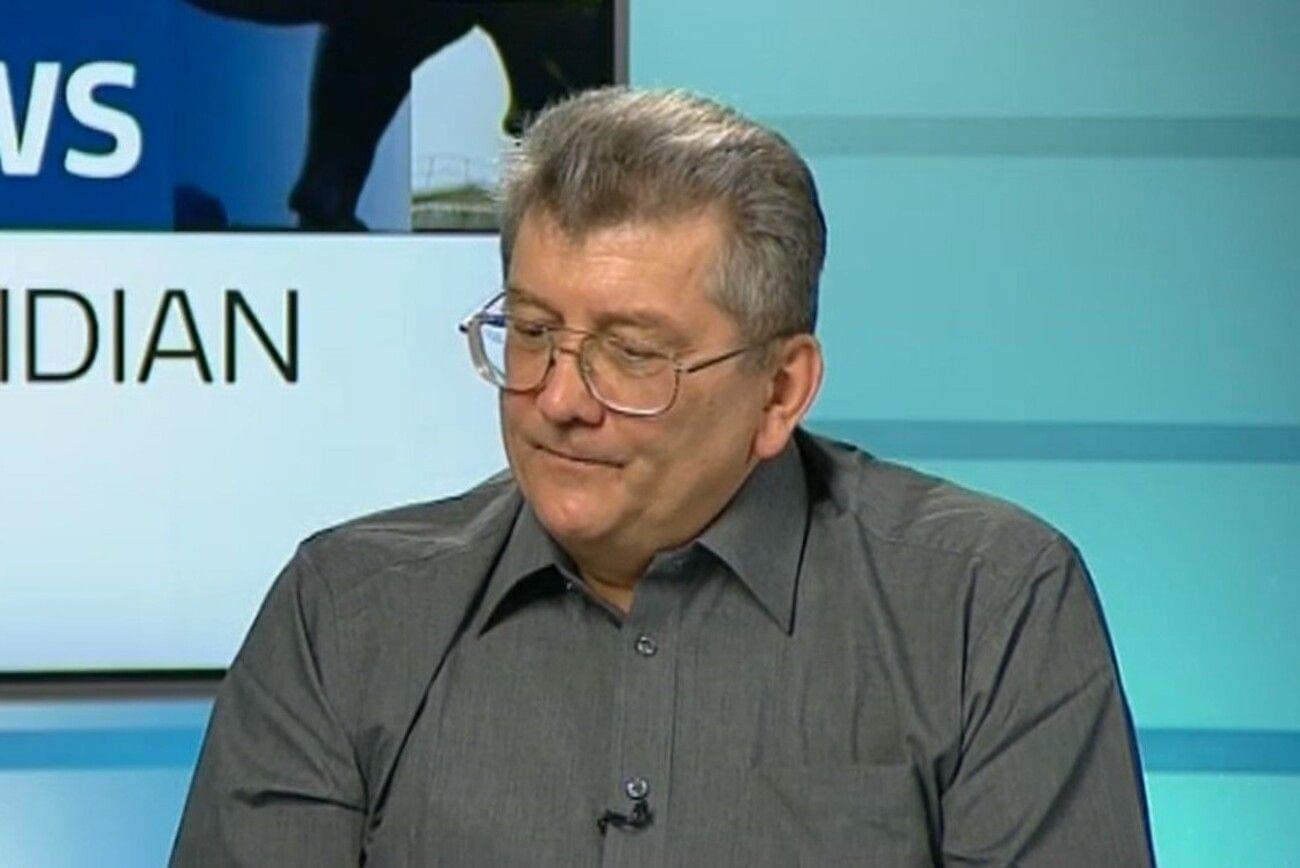 @Hypnotherapy instead of anaesthetic/ITV News Meridian/vimeo.com
36. Supermarathoner
Dean Karnazes from the USA became famous as a super marathoner at the age of 50. Among his many accomplishments, at the age of 43, he ran 350 miles continuously without sleeping for three nights. Of course, Karnazes would not have been able to achieve all this without hard and exhausting training. The most amazing thing is that Dean took up sports seriously only at the age of 30 and in the 20 years that have passed since that moment, he has achieved phenomenal results!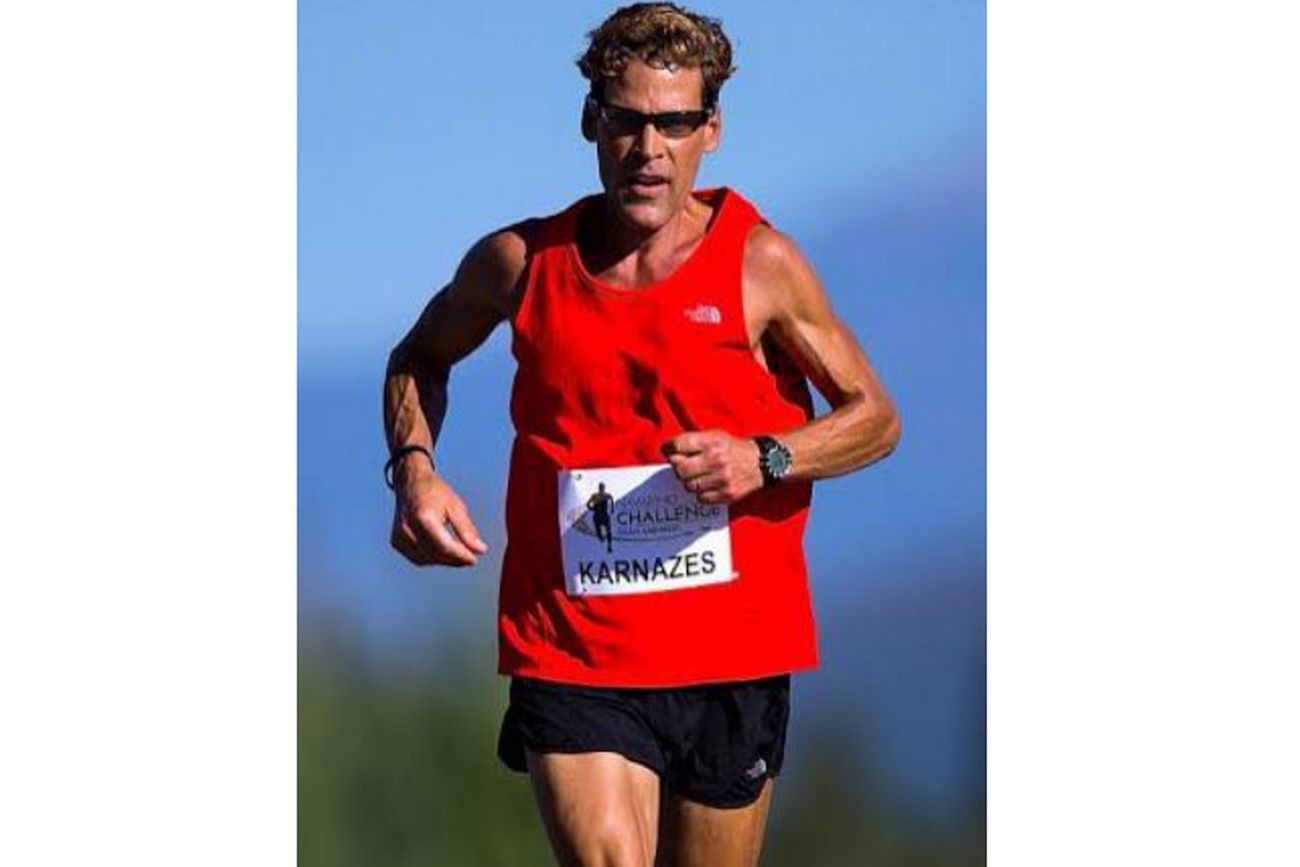 @owegner/reddit.com
37. A person who recognizes a face from a mile away
This incredible person is called Veroniсa Seider. She knows how to recognize human faces at a distance twenty times greater than the ability of an ordinary person. Veroniсa Seider was born in 1951 in West Germany. The girl was distinguished by her special keenness since childhood, but at first few people took her abilities seriously. At school, the girl surprised teachers and classmates, but they became seriously interested in her extraordinary eyesight in 1972, already at Stuttgart University.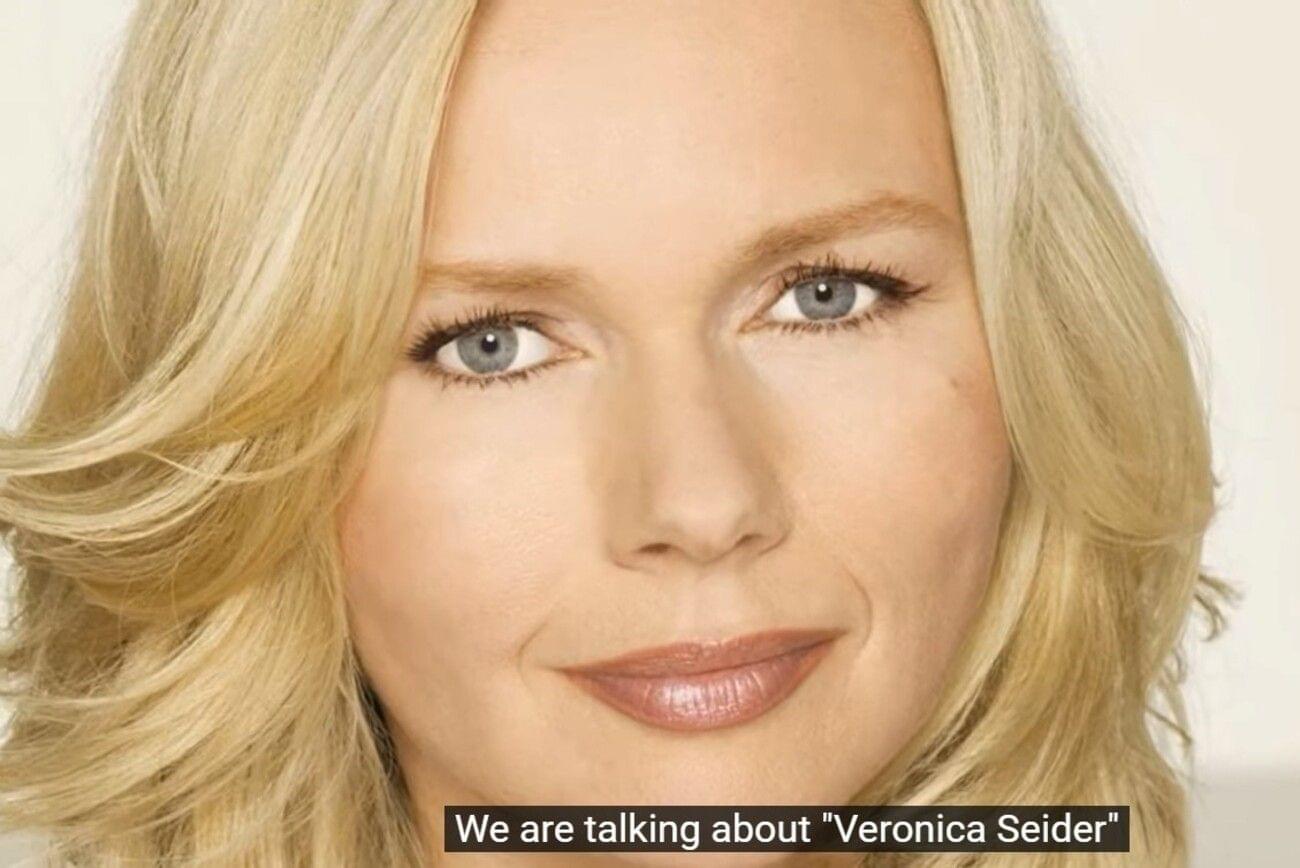 @Veronica Seider -"A Super Human | Eagle Eye Vision/FACTS Mind it/Youtube.com
38. A person is a video camera
Artist Stephen Wiltshire is also on the list of people with superpowers in real life. He has a savant syndrome, that is, a phenomenal memory, thanks to which he can draw any landscape from memory, seeing it just once. He impressed many with his ability to paint a very complex, accurate and detailed picture of the entire city from memory, which he briefly visited in a helicopter. Thus, he drew a panoramic picture of Tokyo, Rome and New York. The latter is presented in the form of a giant billboard at JFK International Airport.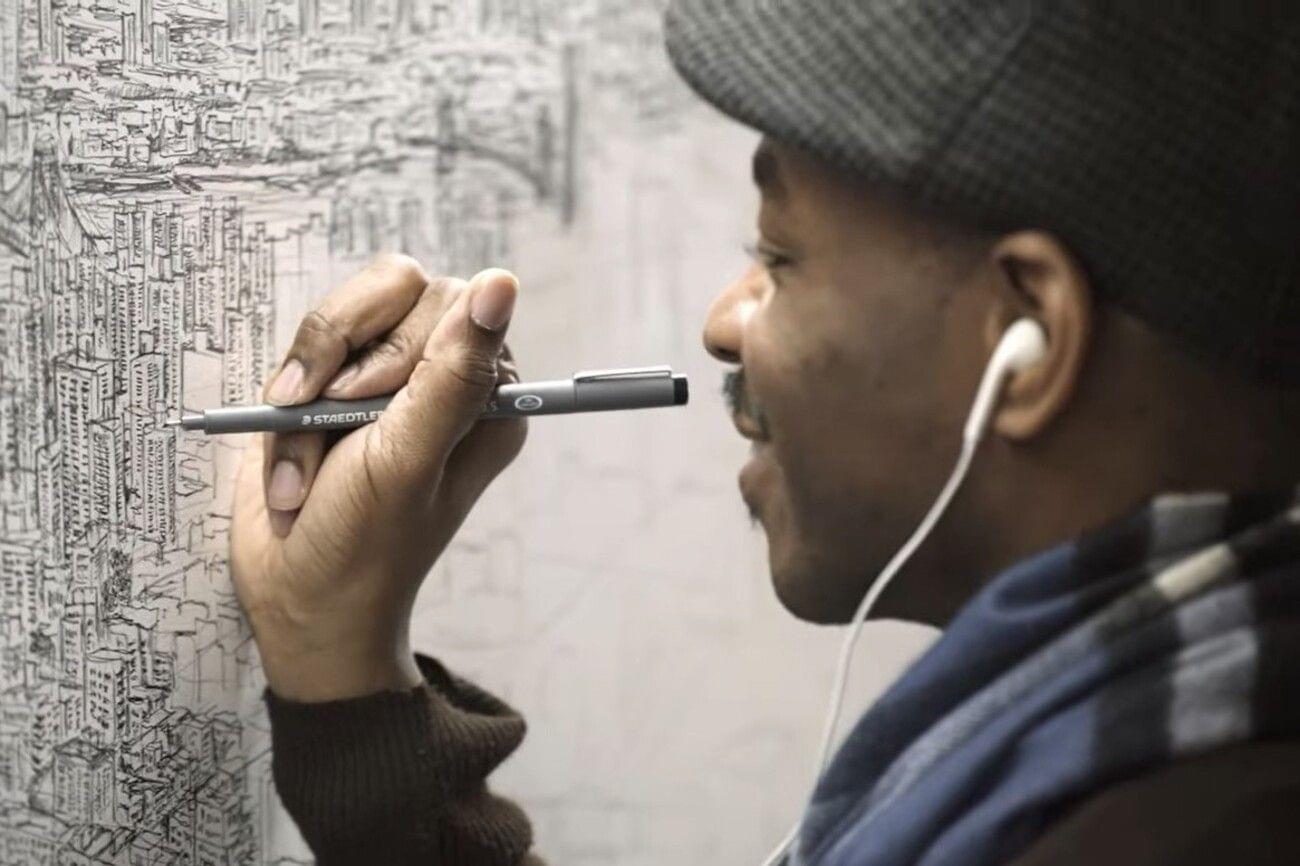 @My name is Stephen Wiltshire and I am an artist | Empire State Building | New York Panorama Drawing/Stephen Wiltshire/Youtube.com
39. A person who sees like a bat
Daniel Kish was born with a form of retinal cancer. To save his life, doctors removed both of his eyeballs, and he became blind at the age of 13 months. Daniel started using the echolocation technique at the age of 2. With the help of echolocation, he learned to detect buildings at a distance of 300 meters, a tree at a distance of 9 meters, and a person at a distance of 2 meters.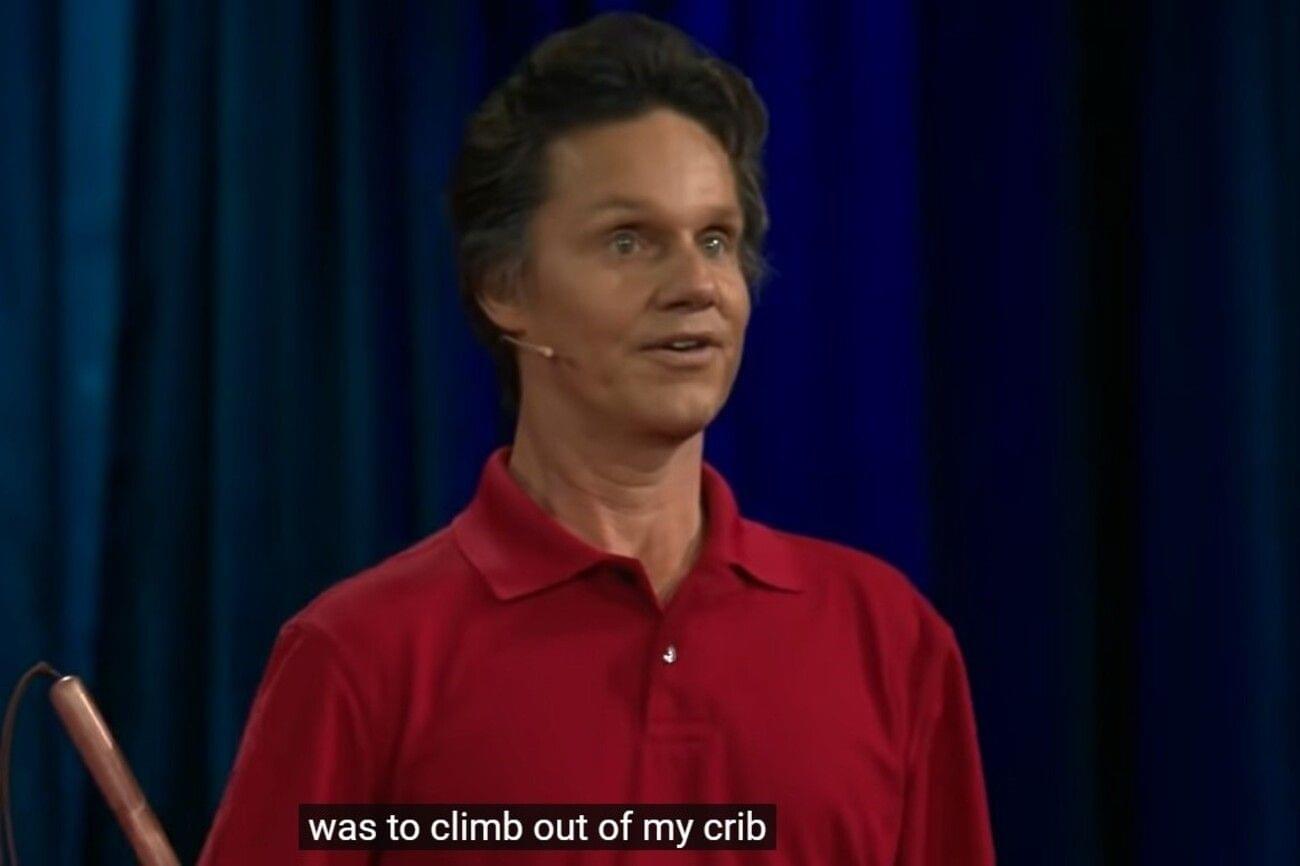 @Daniel Kish: How I use sonar to navigate the world/TED/Youtube.com
40. A person who can not breathe for 20 minutes
German Tom Sietas set a world record - he managed to hold his breath for 22 minutes and 22 seconds. He is also the record holder in the so-called dynamic apnea, which consists in swimming underwater on one breath as far as possible. To slow down the metabolism, he does not eat at least five hours before the test. Taking a full chest of air, Tom slowly sinks into the water and tries not to think about anything. He is helped to set records by his large lungs, the volume of which is 20% greater than that of an average person of his height and weight.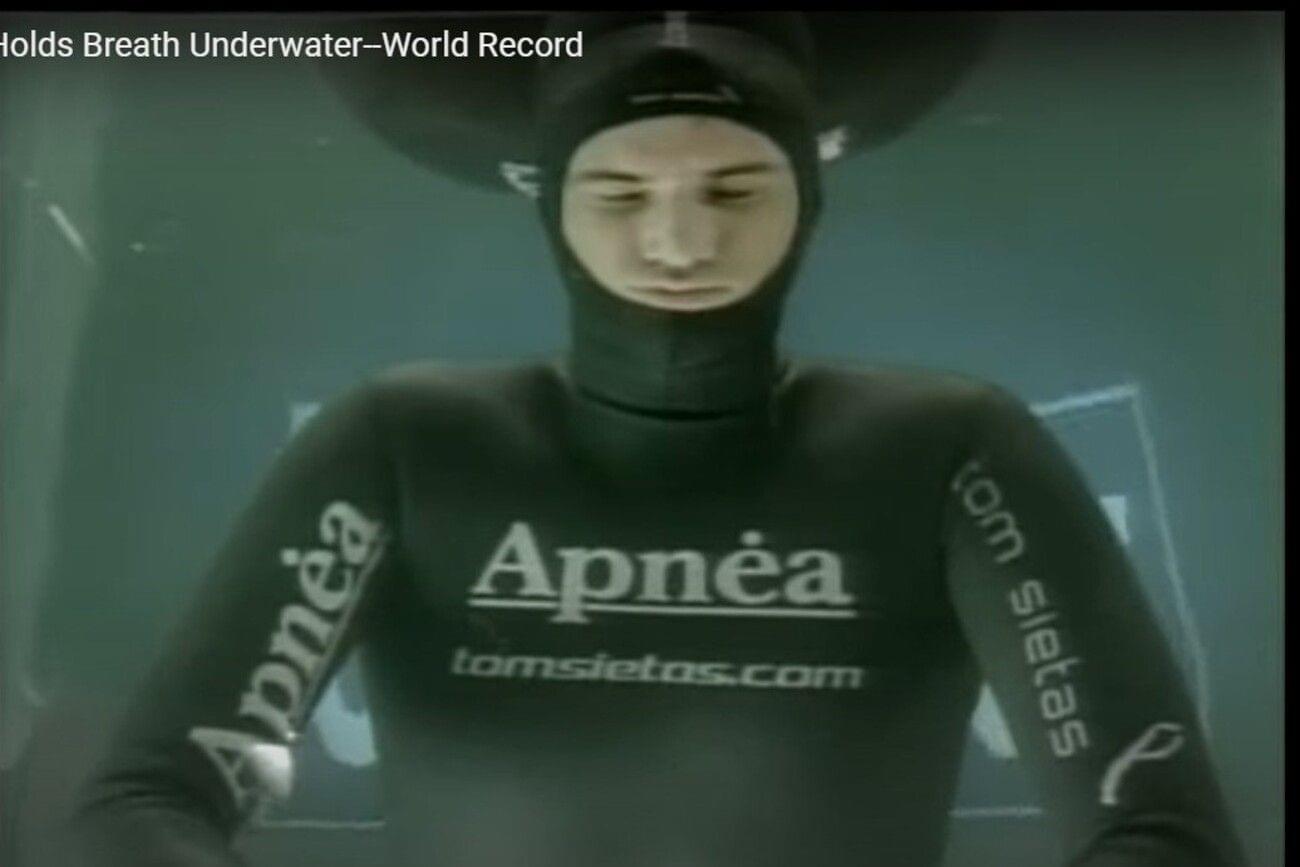 @Tom Sietas Holds Breath Underwater—World Record/sillycece/Youtube.com
41. Girl with facial hair
Supatra Sasuphan from Bangkok entered the Guinness Book of Records as the hairiest girl in the world. In her homeland, the girl was nicknamed "wolf girl" or "monkey face", but according to the girl, she even liked it. Today, the girl has already grown up and even got married last year and admits that she was never depressed because of her unusual appearance.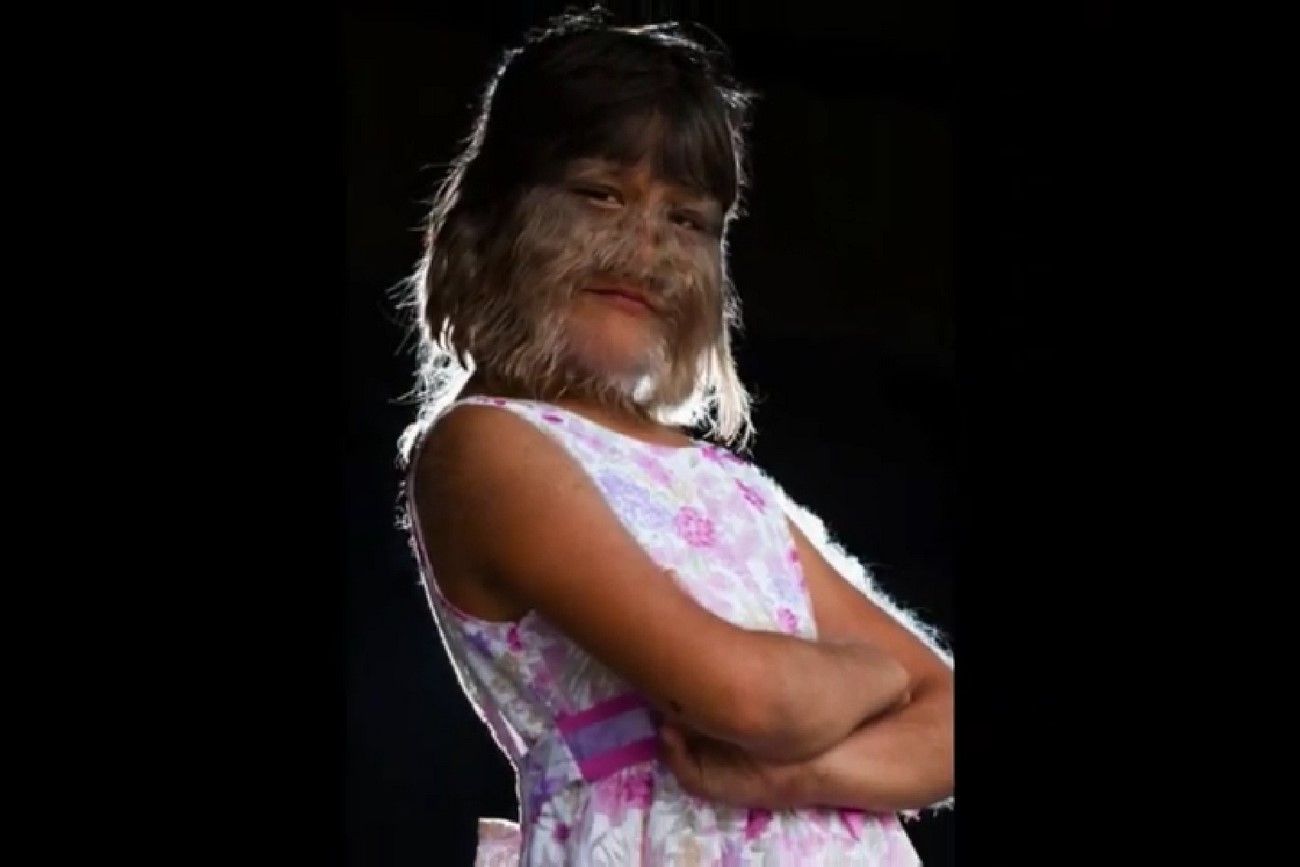 @World's hairiest girl having Guinness Book of World Records/schafflergraben/YouTube.com
42. Two women in one body
In the state of Minnesota, USA, there are two amazing girls: Abigail and Brittany Hеnsel. They are Siamese twins. Girls have a common body, a pair of arms and a pair of legs, but two heads — and two personalities. Despite this, Abby and Brittany live not only a full, but also a very rich life: they study, travel, go shopping, drive a car, hang out with friends and work. The Hеnsel sisters were born in March 1990 in the family of a nurse and a carpenter, later they had a younger brother and sister. Since operations to separate conjoined twins are very dangerous and often lead to the death of one or both children, the parents decided to leave everything as it is.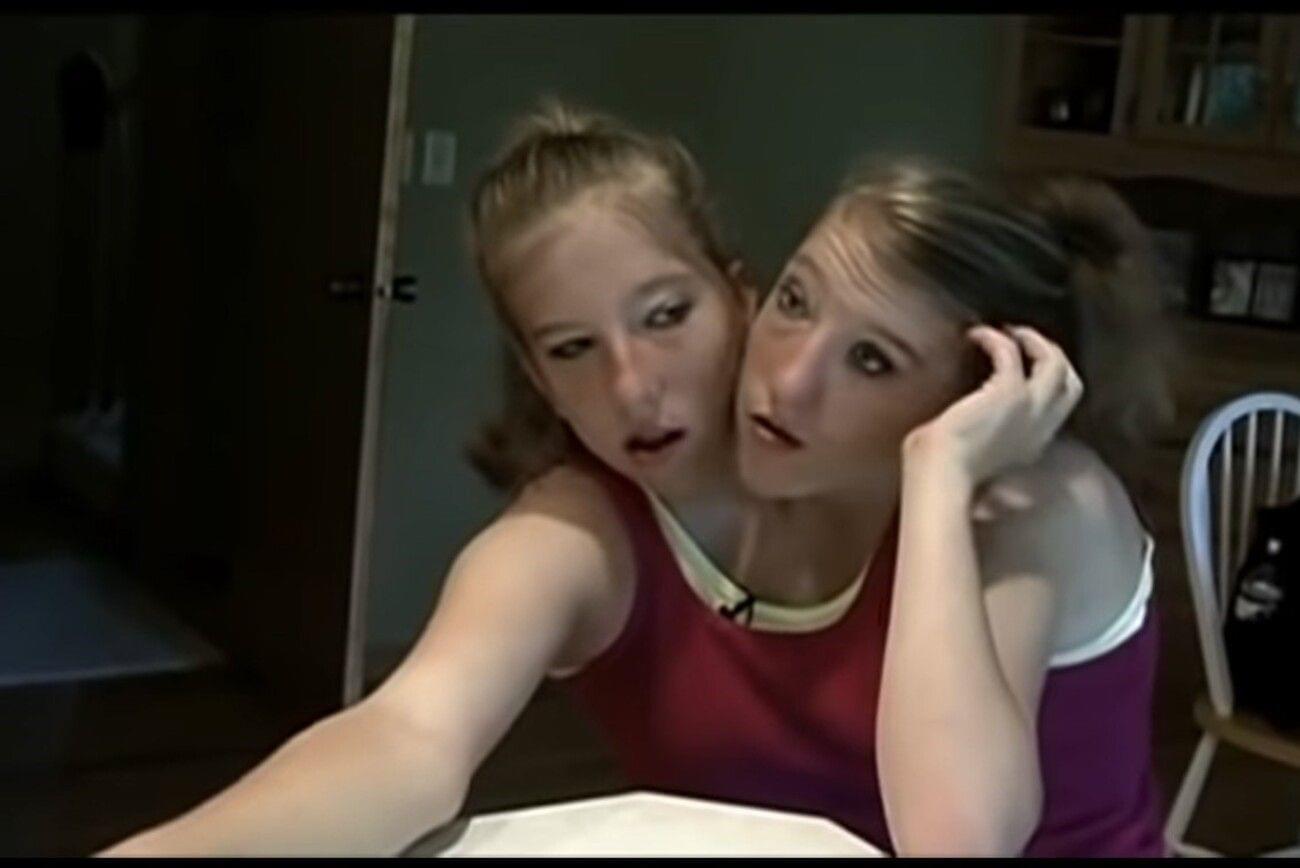 @Abigail & Brittany Hensel - The Twins Who Share a Body/Documeaning/Youtube.com
43. Tree man
Dede Koswara from Indonesia suffered from a strange disease - his body was covered with huge growths. Because of this, he was nicknamed the tree man. These growths were caused by papilloma and a rare disease of the immune system.
At the age of 15, Dede scratched his knee and since then strange formations began to appear on the skin. After 10 years, the body was covered with growths similar to the bark of a tree. At the age of 25, Dede could no longer fish. And this was his bread. His wife left him. He began to perform in the circus, in freak shows, flaunting his disease-distorted body. And in 2016, the man died.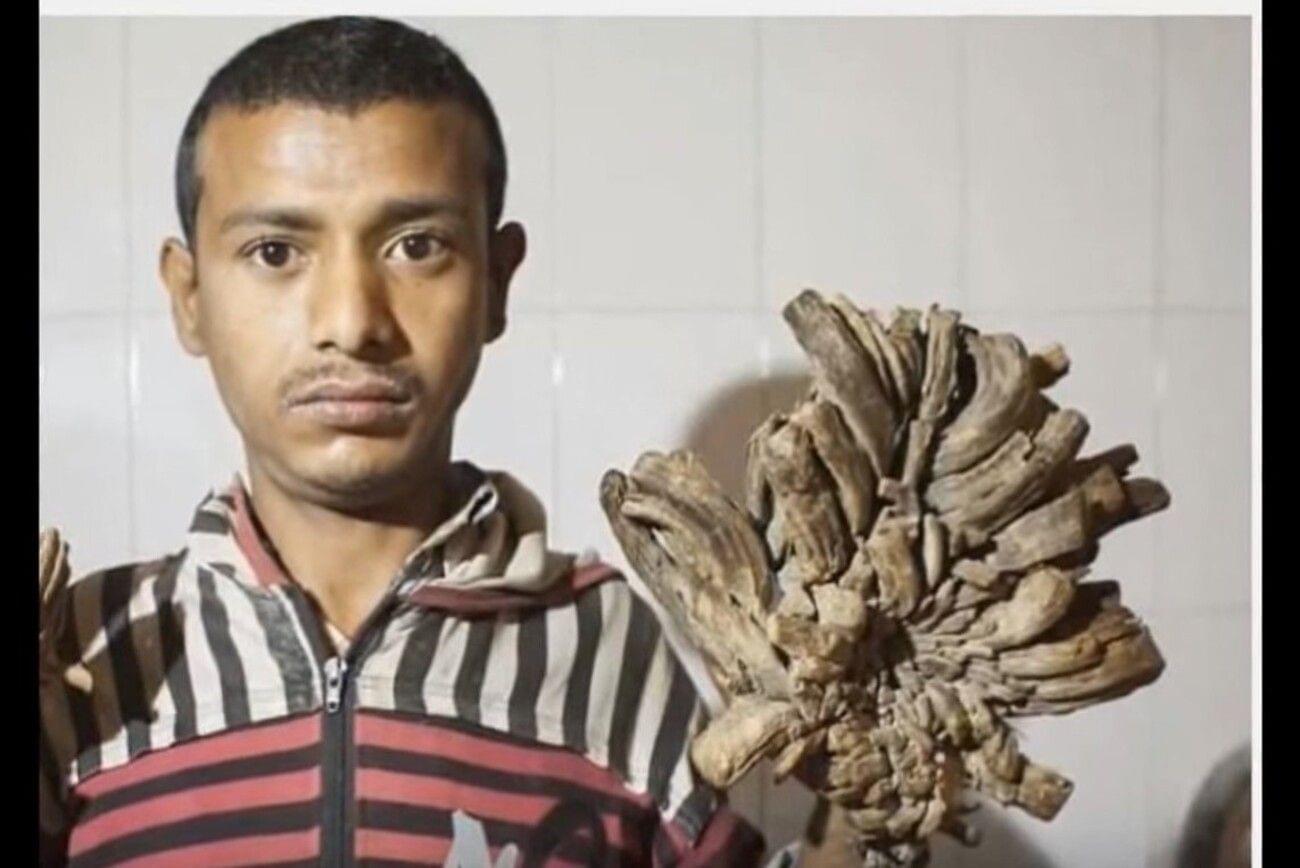 @Tree Man of Indonesian dies of battling rare illness/Oneindia Hindi | वनइंडिया हिंदी/Youtube.com
44. Megasavant
The American Laurence Kim Peek was the only savant in the world who could read two pages of a book simultaneously with each eye. He also possessed an exceptional memory. He is the prototype of the main character in the movie Rain Man. According to his father, Kim started remembering things when he was only 16 to 20 months old. He could read a book in an hour and remember everything he read.
@Kim Peek - The Real Rain Man [Full Film]/Christian G/YouTube.com
45. The man who fought the bulls
The founder of Kyokushinkai Karate, Masutatsu Oyama, was born on July 27, 1923, in rural South Korea. Oyama began practicing martial arts at the age of 9. Already in adulthood, he could fight live bulls with his bare hands. He arranged bullfighting performances and defeated 52 bulls during his lifetime. Of them, he killed three bulls at once with one blow.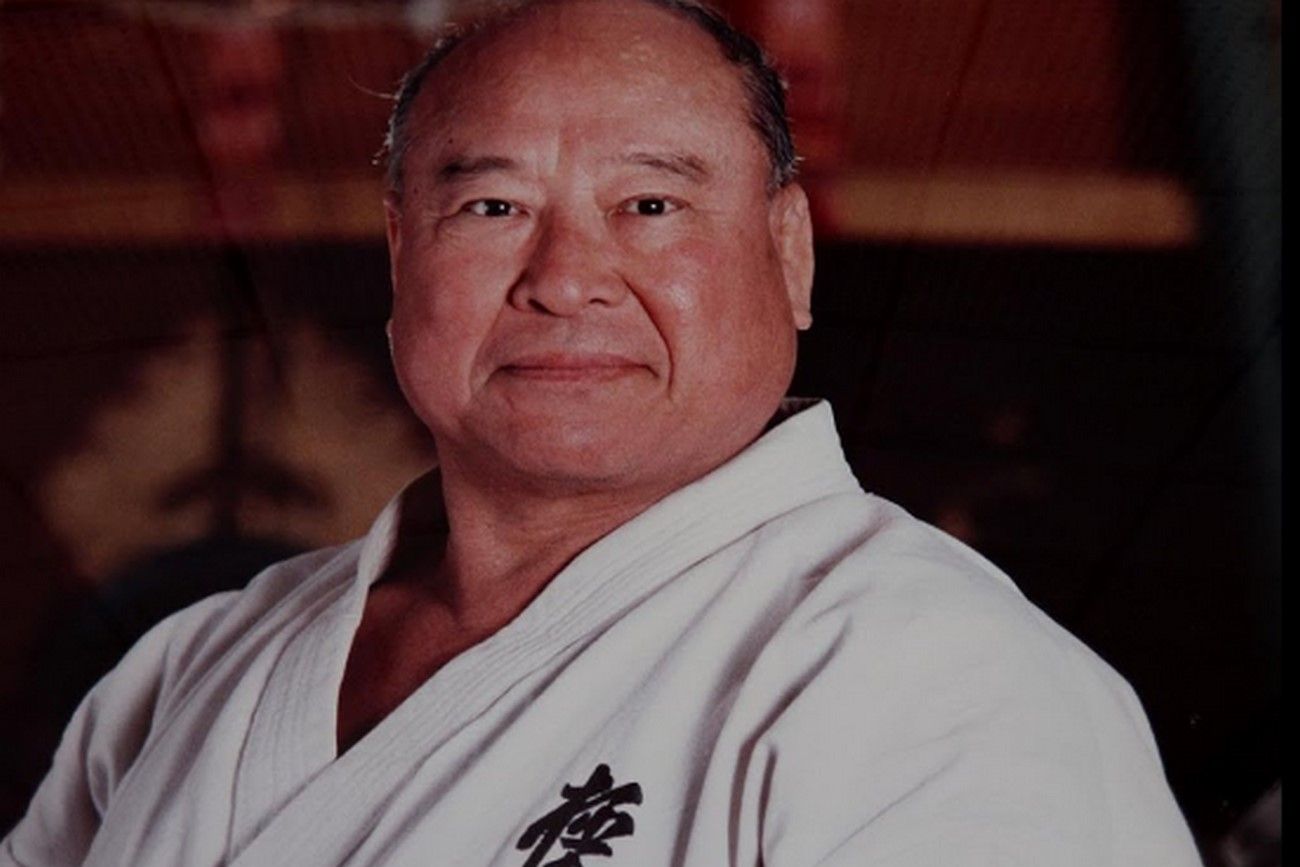 @The legend of Kyokushin Karate - Sosai Masutatsu Oyama the founder of Kyokushin Karate/imePRO.TV/YouTube.com
46. A model with a non-standard appearance
Since birth, 25-year-old American Melanie Gaydos has suffered from a rare genetic disease - ectodermal dysplasia, which disfigured her face, teeth, nails, skin, and even bones. From mocking people in her small town, the girl moved to New York. The unusual appearance of Haydos was noticed by photographers - and invited to the modeling business.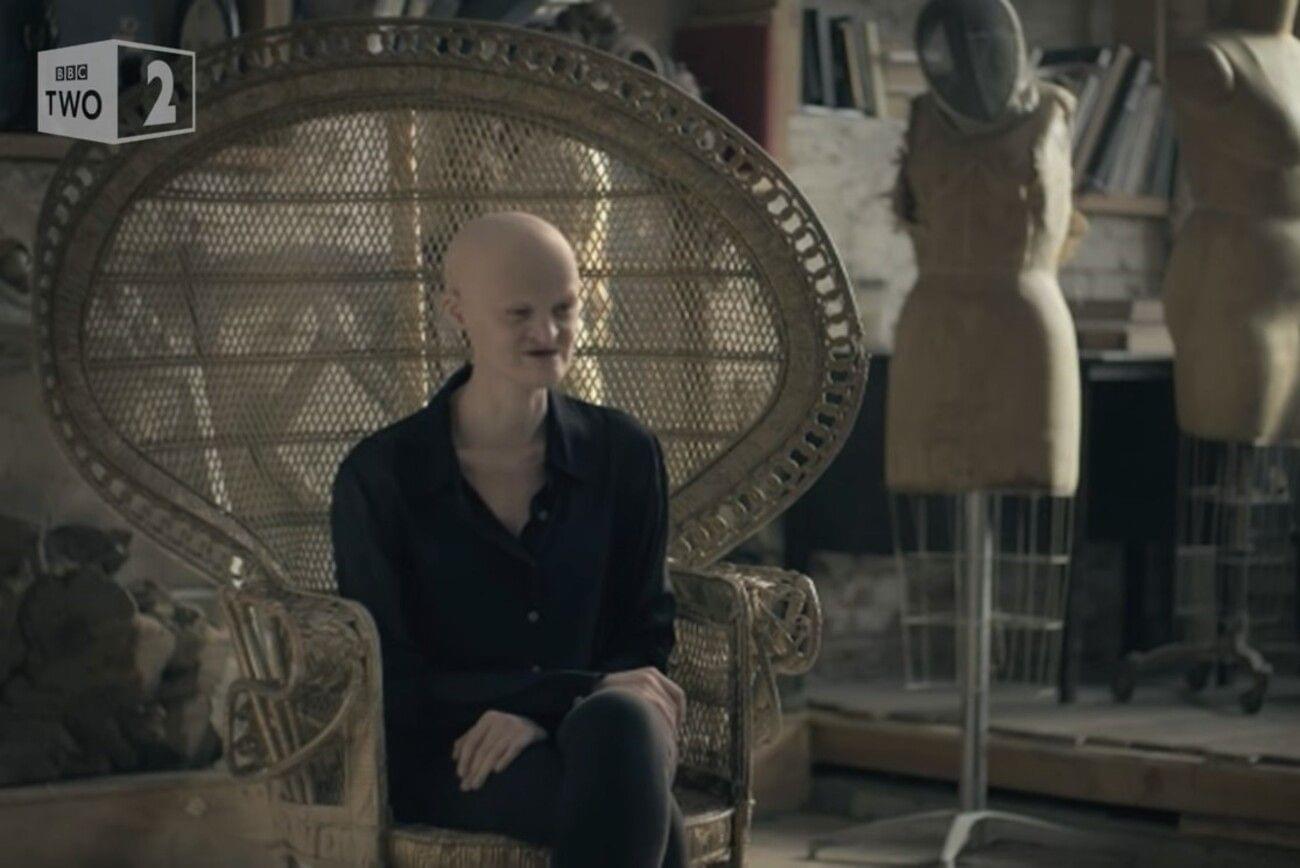 @The world's most unique model - Countdown To Life: The Extraordinary Making Of You: Episode 1 - BBC/BBC/Youtube.com
47. A person who cries with bloodshot eyes
A resident of Knoxville, Tennessee, Calvino Inman suffers from an unknown disease: he cries bloody tears. Such attacks do happen suddenly, sometimes accompanied by bleeding from the nose and lasting hours. The cause of the phenomenon remains a mystery. According to the boy, sometimes he feels a terrible pain in his head. At the same time, he cannot sleep. Doctors have a version that tears may appear due to a hidden infection. But they don't know yet.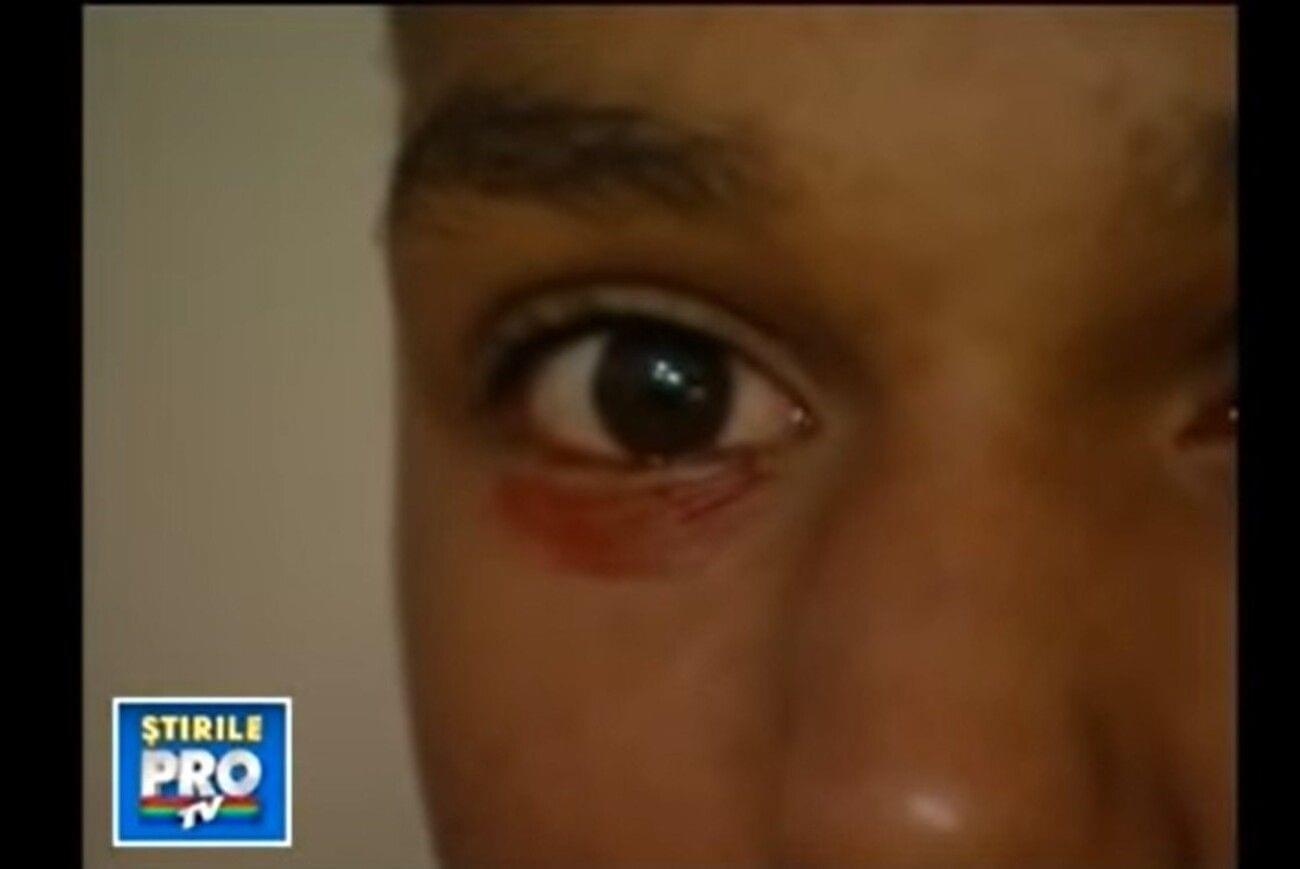 @Boy Cries Tears of Blood/mikeyblogs2/Youtube.com
48. The man with the strongest teeth
Malaysian Radhakrishnan Velu, known as the "Tooth King" has a rare ability - he drags vehicles with his teeth. On August 30, 2007, on the eve of Malaysia's 50th independence day, this man broke his own record by pulling a train with his own teeth. This time the train consisted of 6 cars and weighed 297 tons. Harikrishnan managed to drag the train by 2.8 meters.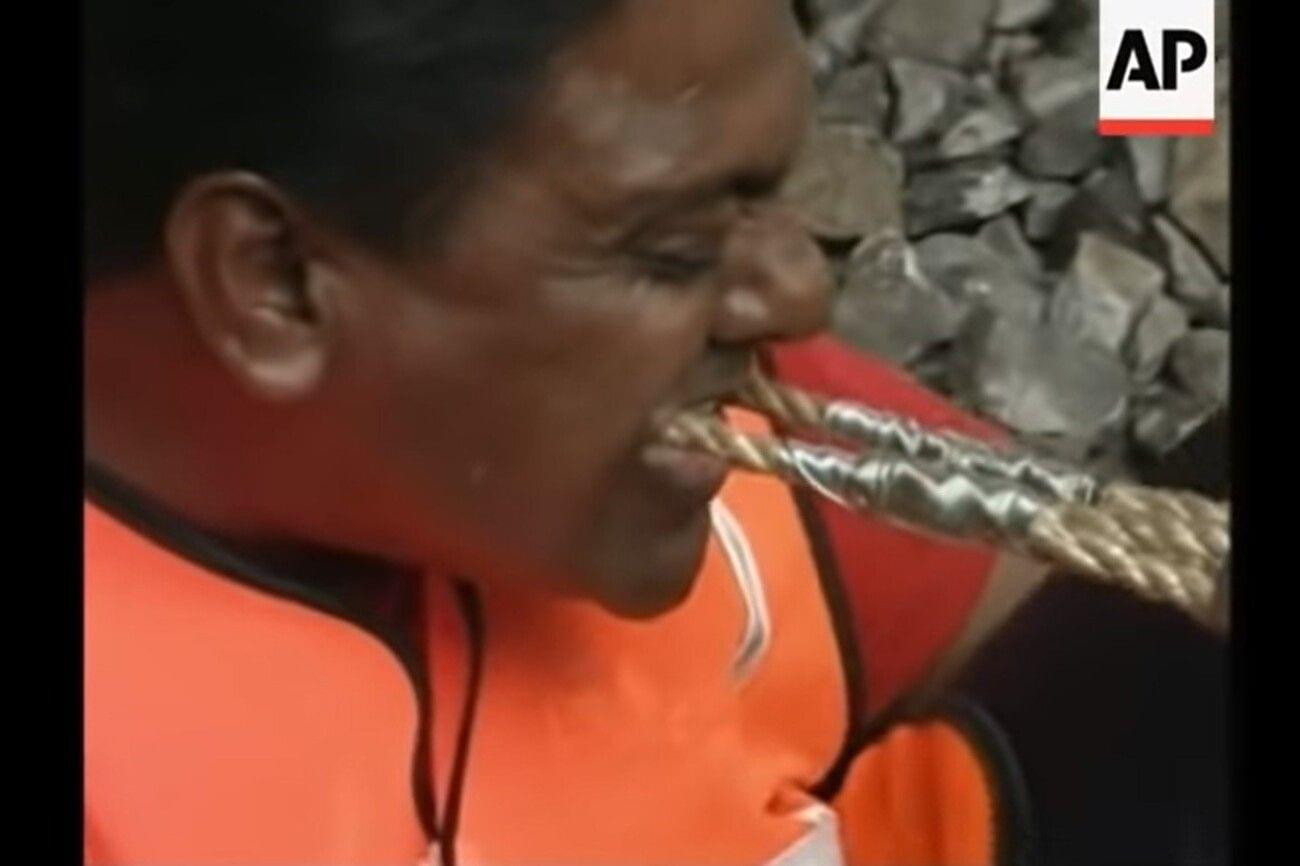 @Man pulls train with teeth in world record bid/AP Archive/Youtube.com
49. The man with the widest tongue in the world
Byron Schlenker from Syracuse, New York is known as the owner of the widest tongue in the world. The width of the ego tongue is 8.6 centimeters. It is interesting that Byron's daughter inherited her father's peculiarity and also has a record-wide tongue.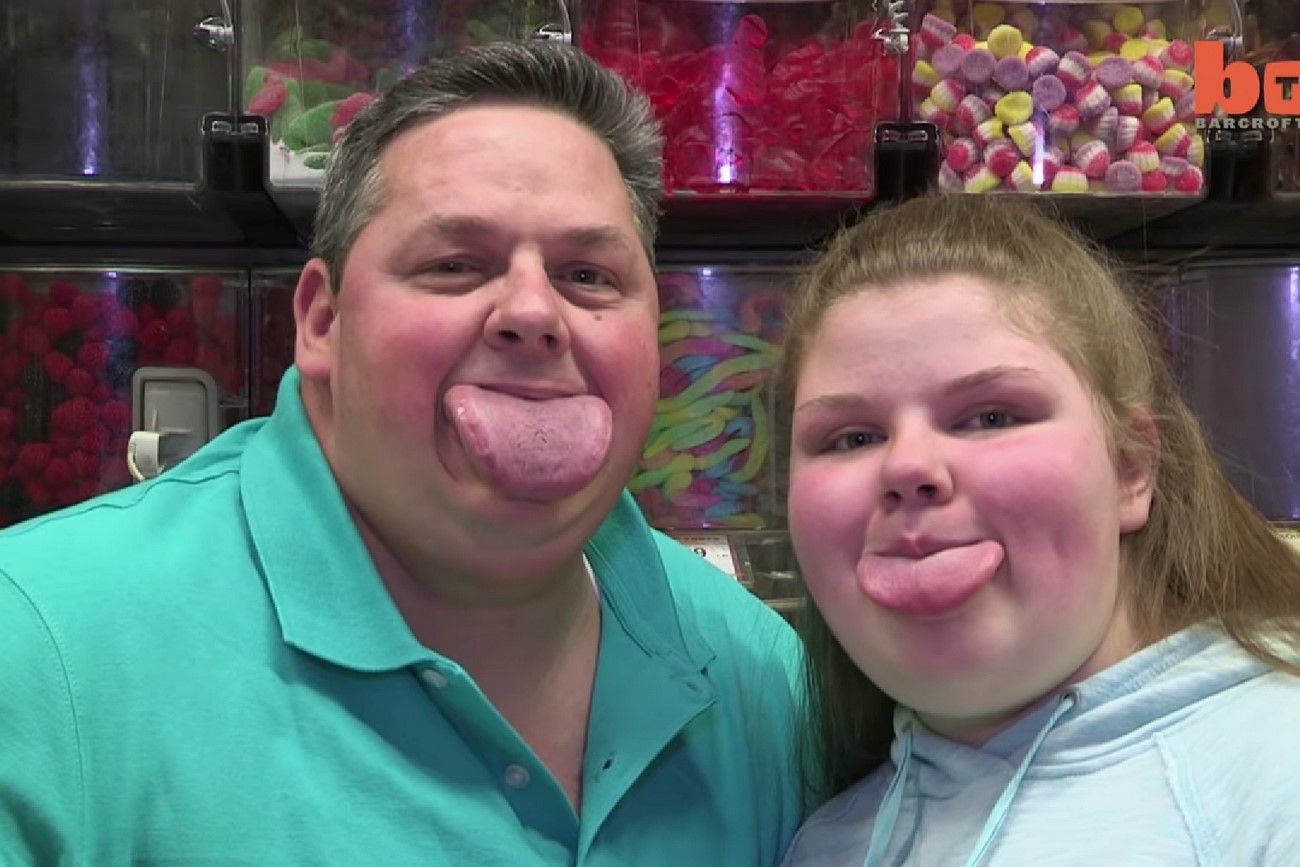 @Guinness World Record: Father and Daughter Have World's Widest Tongues/truly/YouTube.com
50. A woman who knows how to poke her eyes out of her sockets
Nature has awarded this woman with the most amazing look in the world. Jalisa Thompson is 30 years old and lives in Atlantic City. The woman became famous for that knows how to squeeze his eyeballs out of their sockets and insert them back, but did not cause any harm. Would you like to have such a feature?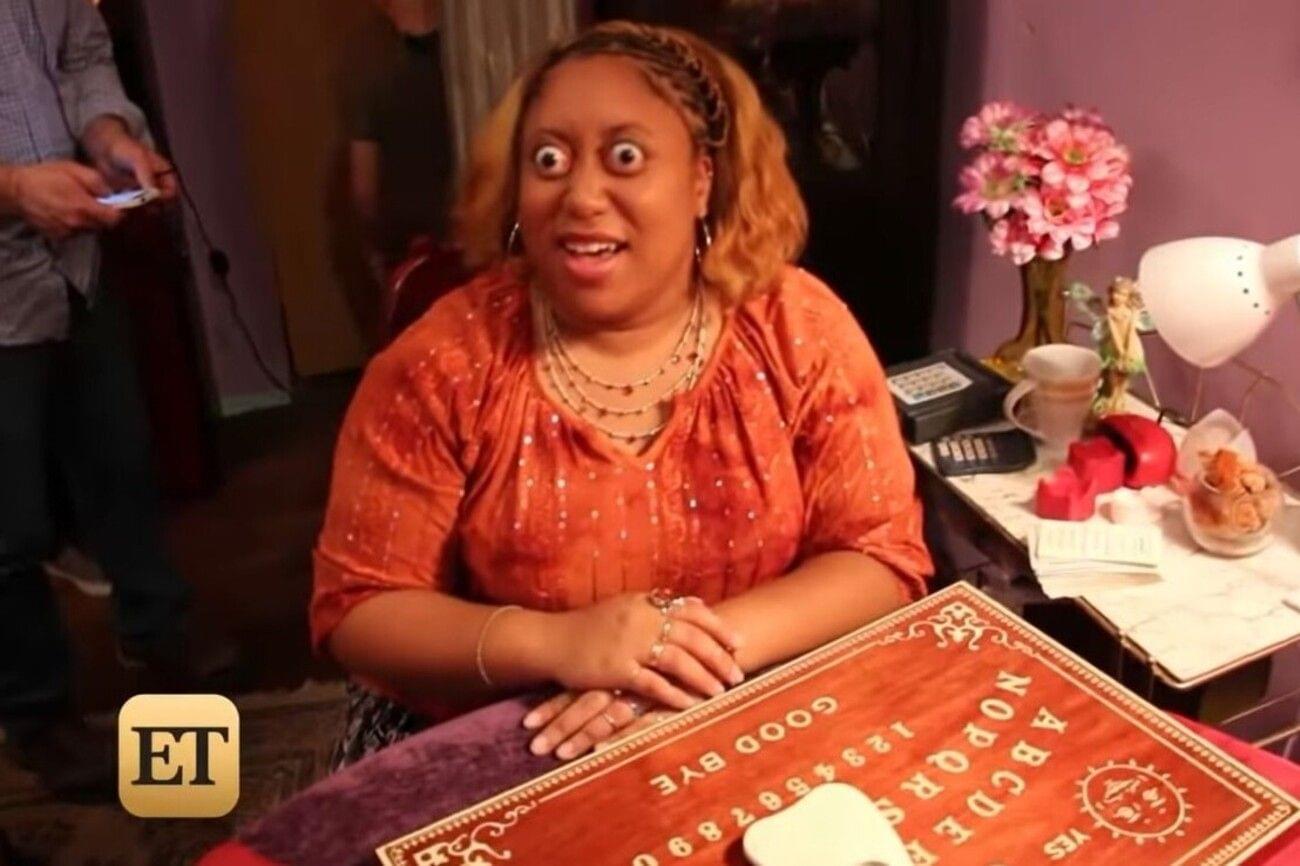 @Secrets Behind that Eye-Popping Ouija Prank Blowing Up The Internet/Entertainment Tonight/Youtube.com