Famous men over 50 who are no less attractive than their younger colleagues
07 Feb 2023
Age isn't an impediment to looking like a hot macho! We have collected famously handsome men who are over 50 but look just amazing! You will find out about them in our article!
1. Dwayne Johnson
Now Dwayne Johnson is 50 years old, and he looks amazing! He is a third-generation American-Canadian actor and wrestler. His father and grandfather also once entered the ring. Dwayne Johnson is still considered one of the most famous wrestlers in history. He received the title of Intercontinental Champion twice and became the WWE Champion seventeen times. Therefore, it is not surprising that Dwayne Johnson keeps himself in great shape. As for the star's personal life, in 2019 he married for the second time, and Dwayne also has three children.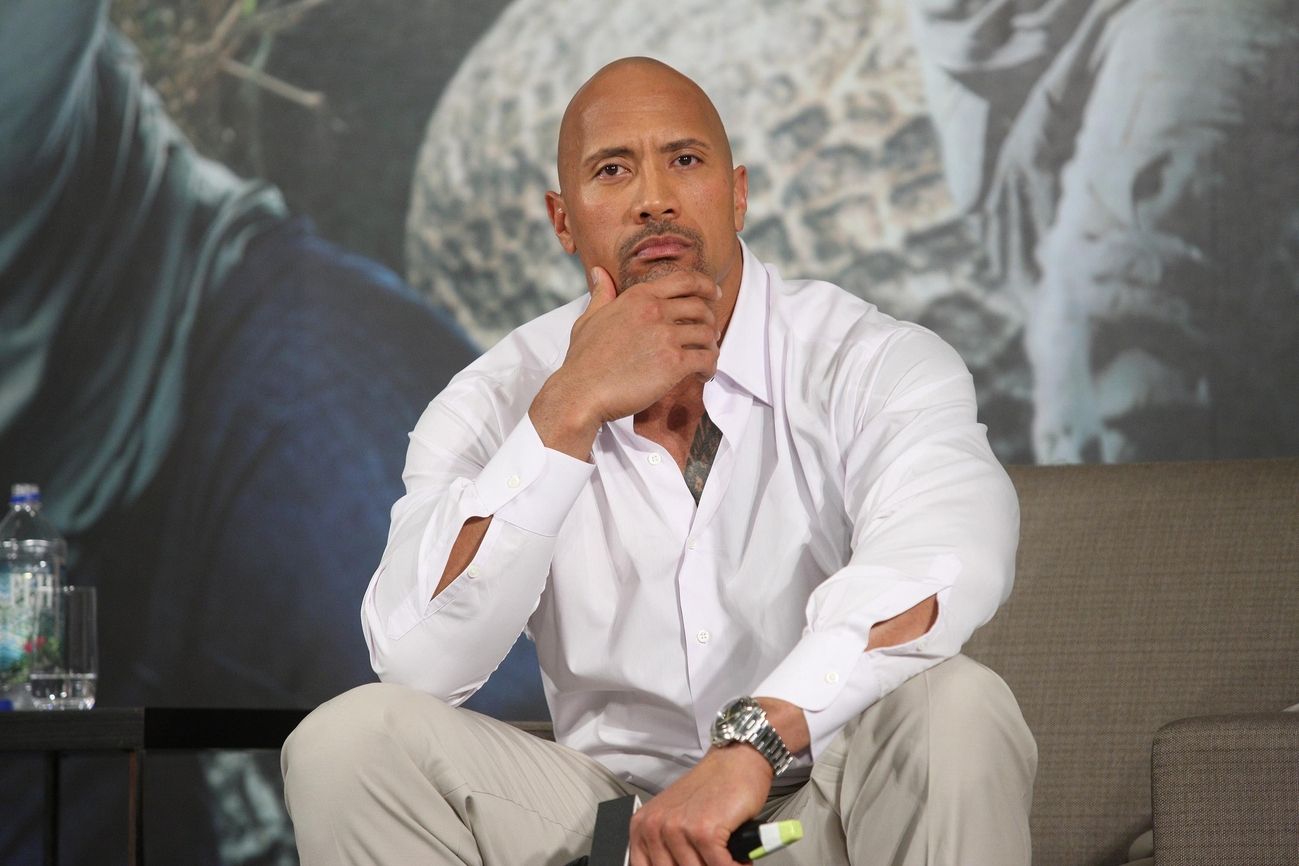 2. Jason Statham
At first glance, it's hard to believe that the famous actor Jason Statham is already 55 years old because he looks much younger. Jason is in great shape, and 20-year-old guys can envy his abs. In addition to the chic appearance, the star has serious career achievements. The famous British actor became famous thanks to the films Guy Ritchie. And Sylvester Stallone was so impressed with Statham's acting that he offered him a role in "The Expendables". But precisely the film 'The Transporter' first made Statham rich. For this role, he first received almost a million dollars.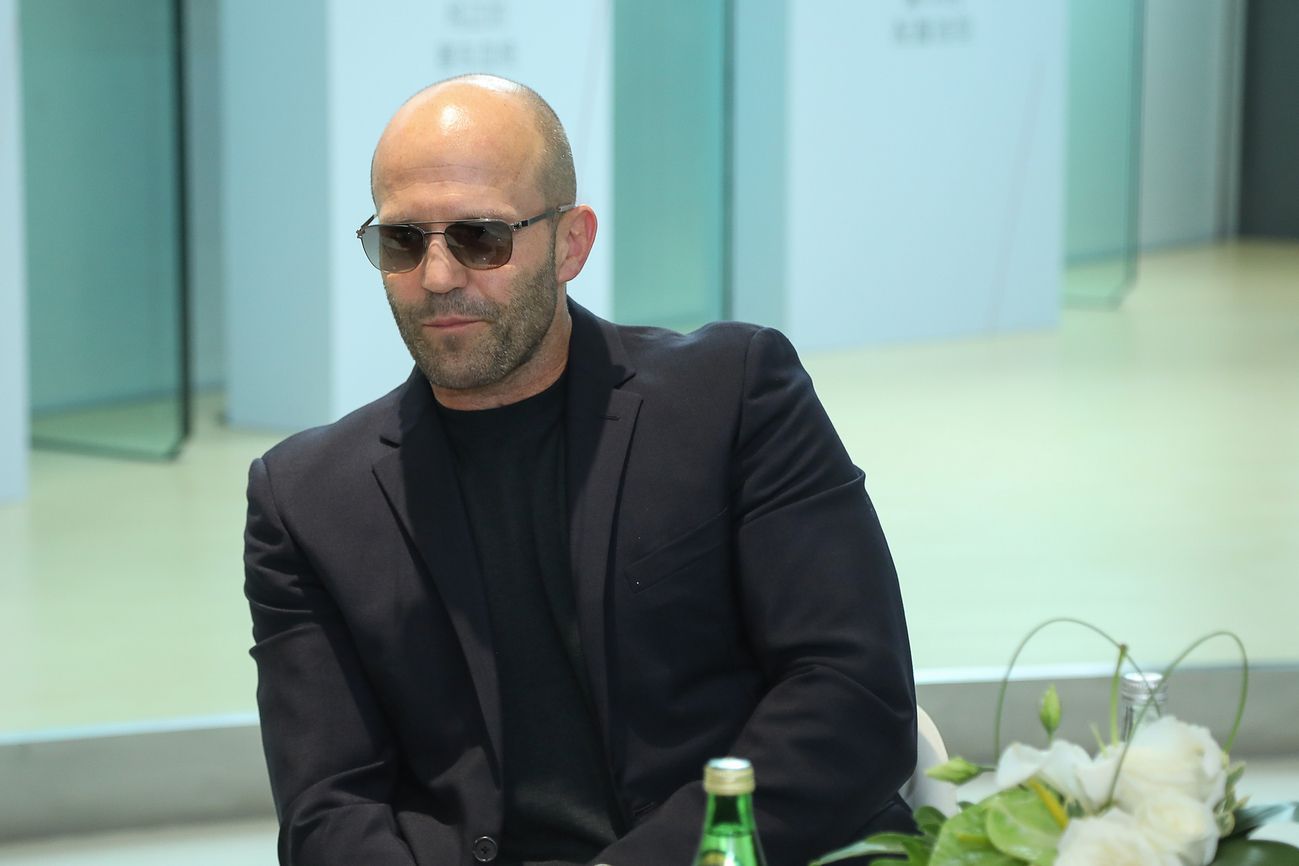 3. Javier Bardem
53-year-old Spanish actor Javier Bardem still makes women's hearts beat faster! He has millions of fans around the world. And this is not surprising, because Javier is not only a handsome man but also a very talented person. And his wife, Penelope Cruz, also looks just as hot! In 2010, Bardem took the stage for the Cannes Film Festival award for his role in the drama "Biutiful" and uttered words of love addressed to Penelope straight from the stage. She was in the auditorium and answered with an air kiss. The audience was delighted!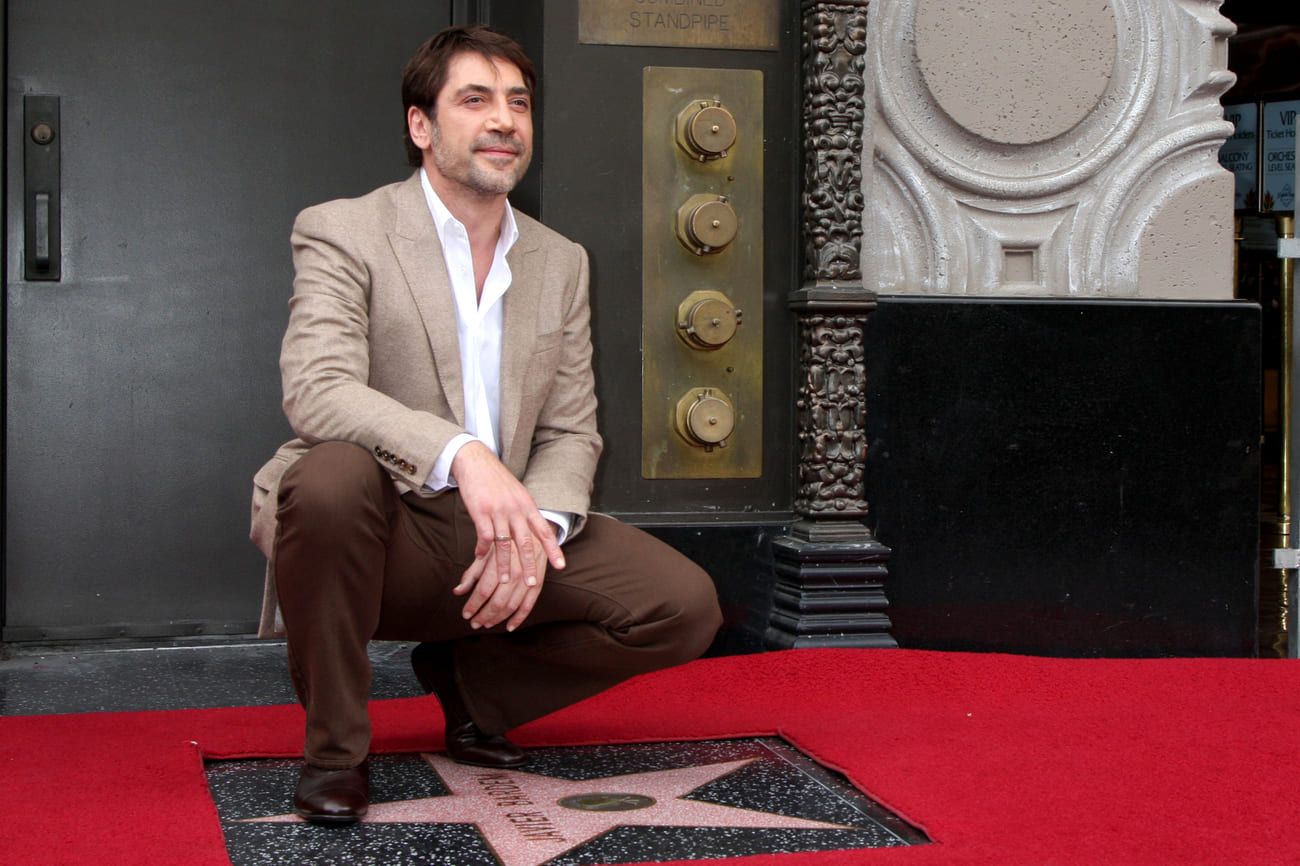 4. Eminem
Although Eminem turned 50 in the fall, he is still associated with youth. The reason is not only the modern style of the rapper but also his appearance. We also can't help but mention how talented Eminem is! His two albums Marshall Mathers LP and The Eminem Show have sold over 10 million copies. Eminem is the only rapper who could do it twice. Eminem was married twice to Kim Scott, whom he met in high school. In 1995, their daughter, Hailie Jade, was born. Now the girl is 27 years old, and she is a real beauty!
5. Brad Pitt
It sounds shocking, but Brad Pitt turns 60 next year! Although the actor doesn't look at all for his age. We want to recall the most interesting facts about this charismatic actor and producer. Brad Pitt's first feature film was "The Dark Side of the Sun". But after the end of filming, an incident occurred - part of the footage was lost. As a result, the film came out only ten years later! Also, the star wasn't afraid to sacrifice his appearance. For the sake of filming in "Fight Club", the actor ruined his front teeth, and after finishing work on the film he restored them.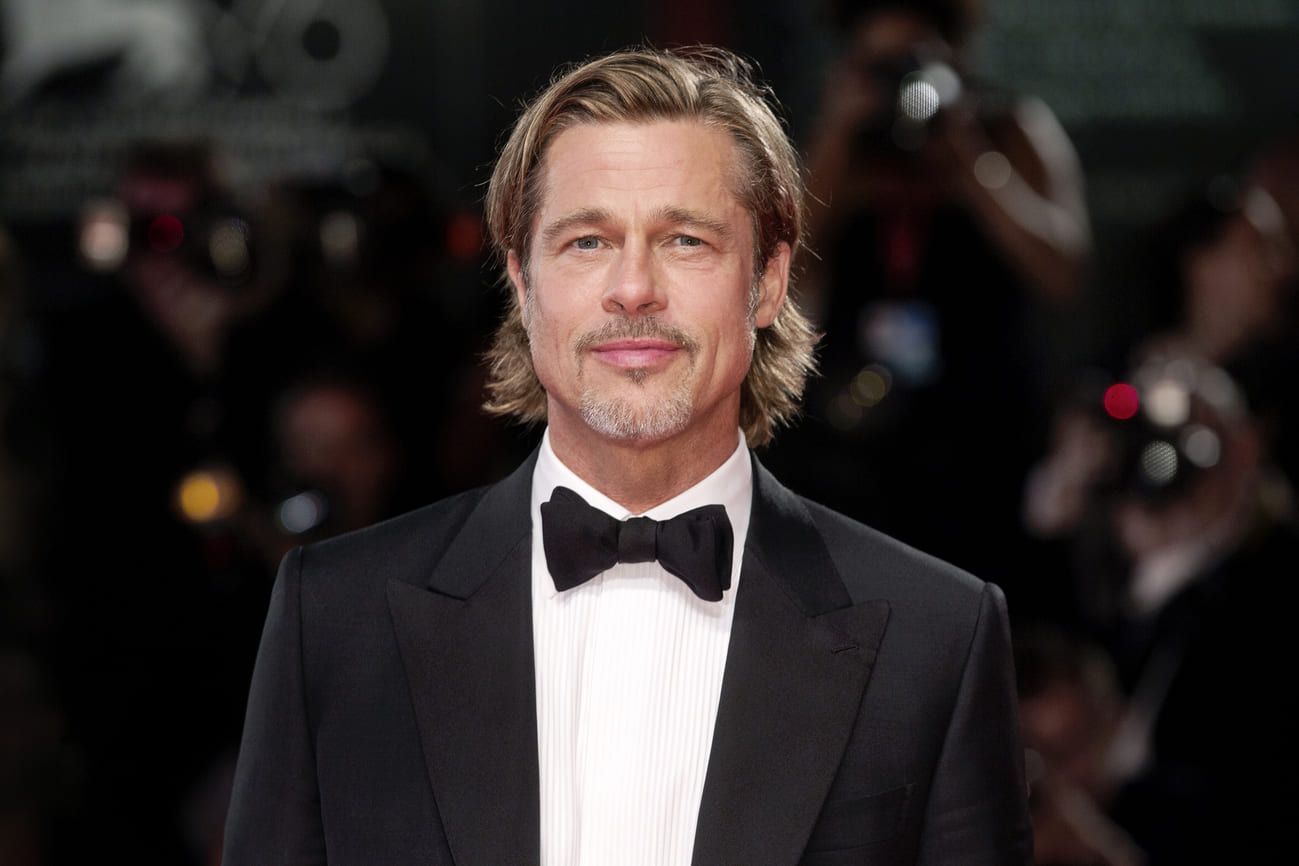 6. Idris Elba
50-year-old actor Idris Elba has African roots. However, the parents of the future star emigrated to London, and later Idris went to conquer the USA! And he succeeded. In 2013, Elba was nominated for a Golden Globe in two categories. But Idris was interested not only in his acting career, so at the age of 44 he fulfilled his dream and entered the professional boxing ring. What a versatile personality! As for the personal life of the star, he was married three times.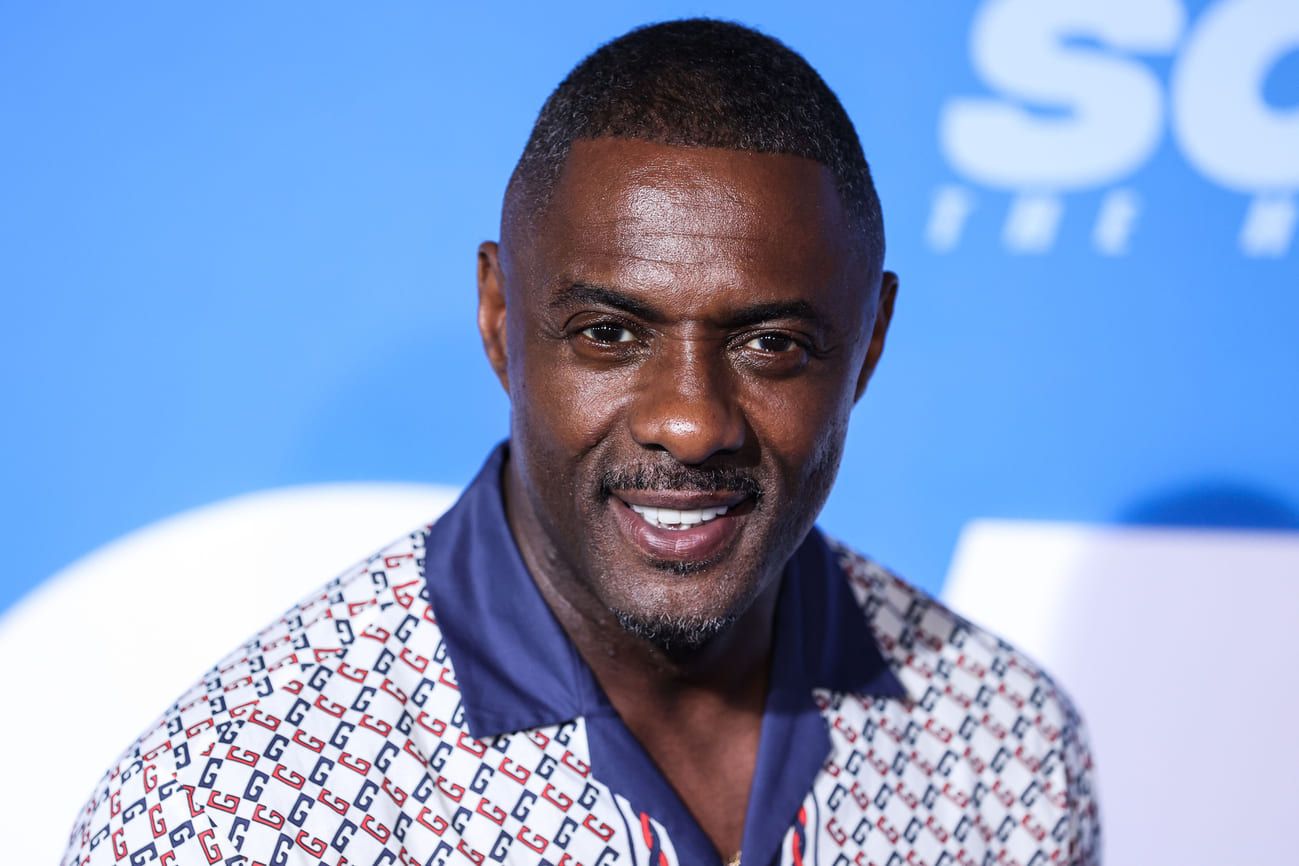 7. Paul Rudd
53-year-old Ant-Man star Paul Rudd never ceases to amaze with his career achievements and hot appearance. By the way, Paul wanted to play Jack from "Titanic". The actor claimed the lead role in the film for a reason. It's known that Paul's father was a member of the Titanic Historical Society, so the artist knew a lot of interesting facts about this ship. At the audition, Rudd did his best to surprise the director, but in the end, Leonardo DiCaprio got the role. But after that, Paul didn't give up and continued to conquer Hollywood.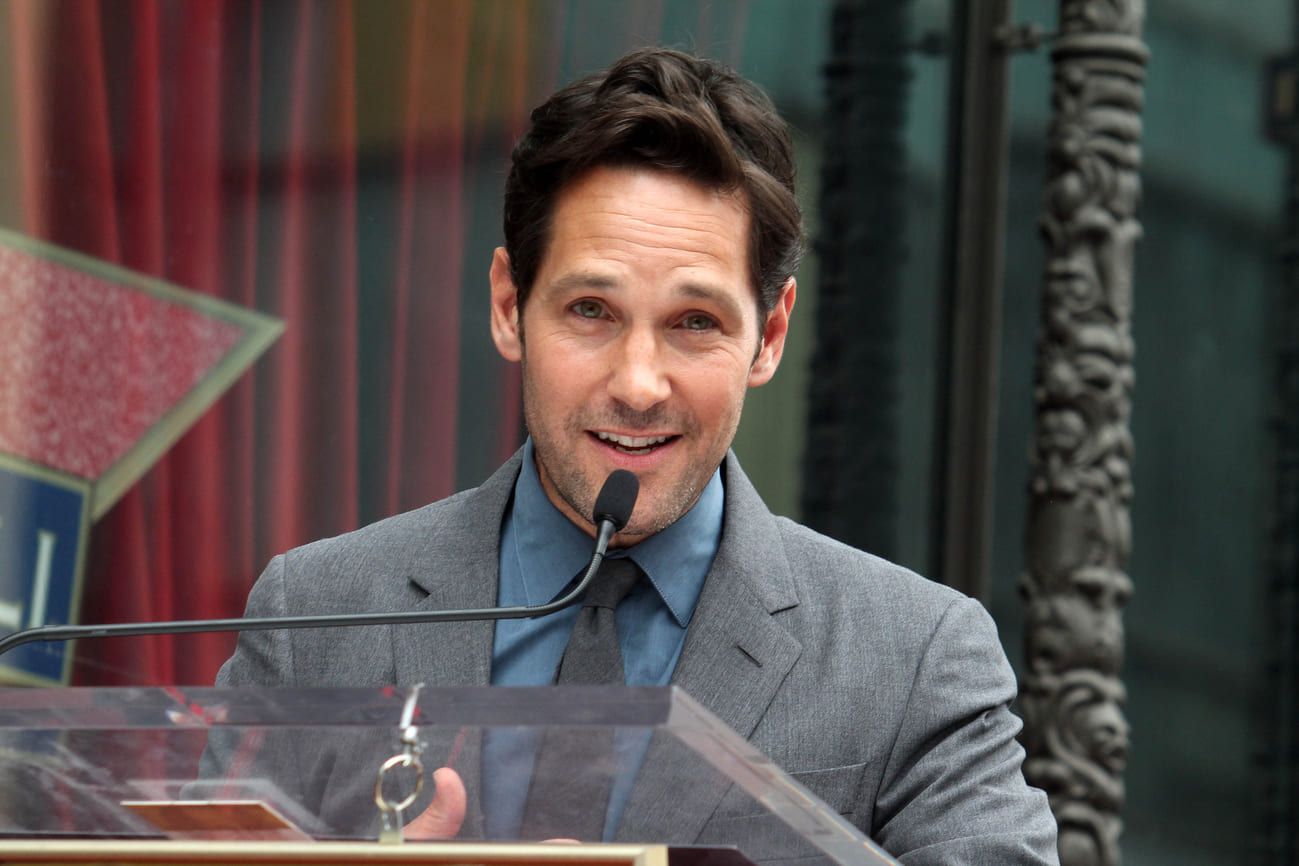 8. Vincent Cassel
56-year-old Vincent Cassel is known throughout the world as a talented actor and just a handsome man. It sounds incredible, but all his childhood Vincent was going to become a clown! Moreover, he even entered a circus school and received an acrobat diploma. However, I am glad that in the end, Vensall became an actor, because, with his brilliant acting, he gave people so many wonderful emotions. By the way, about beauty. Kassel has an incredible young wife, Tina Kunaki, whom he met while on vacation. The girl is 31 years younger than the star.
9. Néstor Carbonell
Take a look at the 56-year-old actor Nestor Carbonel! He's so handsome, isn't he? The star is best known for his role as Richard Alpert in the television series 'Lost", as well as for his roles in "Smokin' Aces" and "The Dark Knight". The actor has very dark eyelashes by nature, which is why viewers often think that he wears eyeliner or mascara. Nestor succeeded not only in his career but also in his personal life. He is married to Australian actress Shannon Kenny, with whom they have been together since 2001. The couple has two children.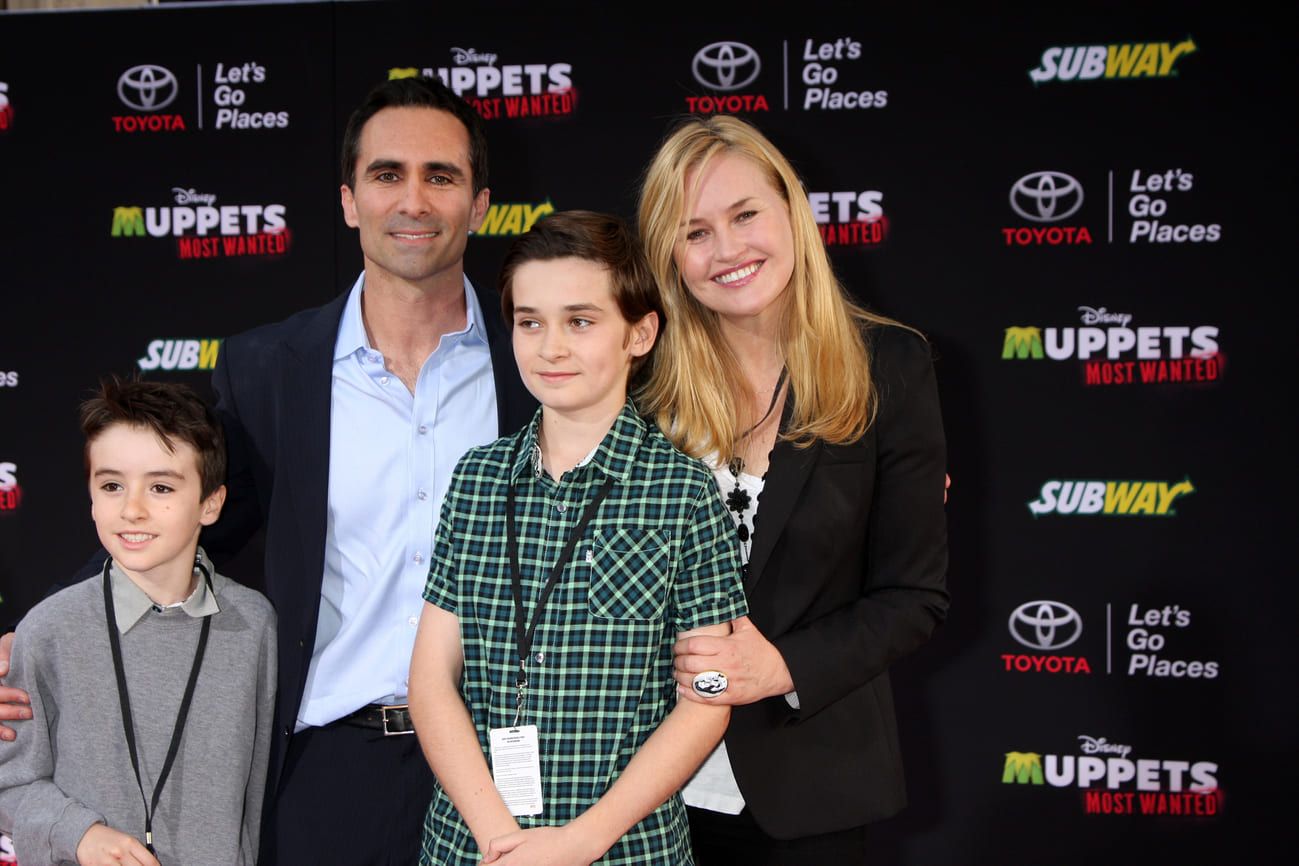 10. Daniel Craig
Daniel Craig, now 54, is best known for his iconic role as "James Bond". Some viewers even said that Craig was the best "Bond". The star owes his good physical fitness to playing rugby. Before becoming an actor, Craig was active in the sport, playing rugby for Hoylake RFC. The actor is still a fan of the sport, and in 2013 he traveled to Australia to watch the British & Irish Lions tour. Craig is also a fan of science fiction, and he managed to star in one of the "Star Wars" films.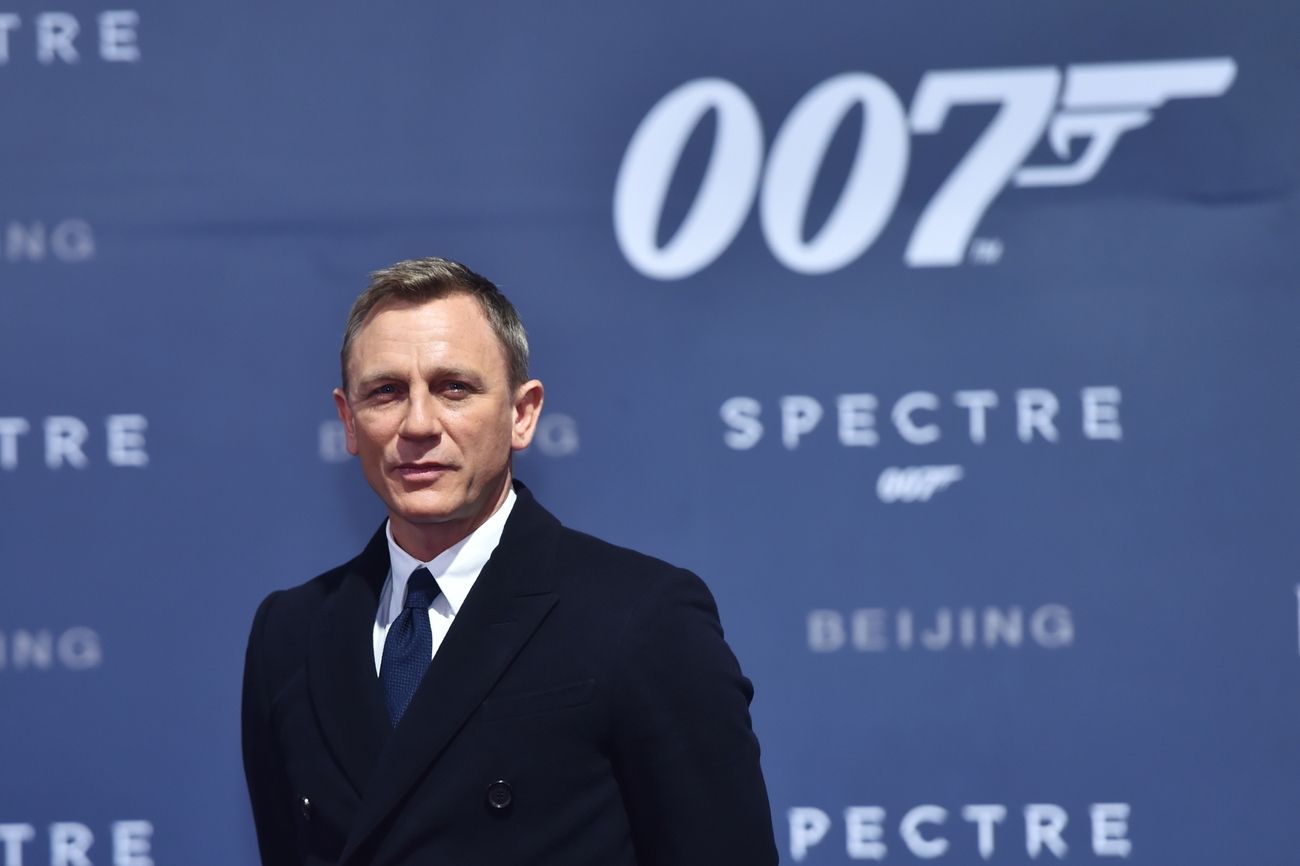 11. Elon Musk
Elon Musk, 51, is one of the most famous billionaires in the world. And he looks great! Who would have thought that a guy from a very poor family would reach such heights? Millions of people follow Elon Musk's career development and projects. He is an innovator of our times, and the developments of his companies are becoming the most discussed. Elon is also known not only for progressive inventions but also for his rich personal life. He had many love affairs and three official marriages.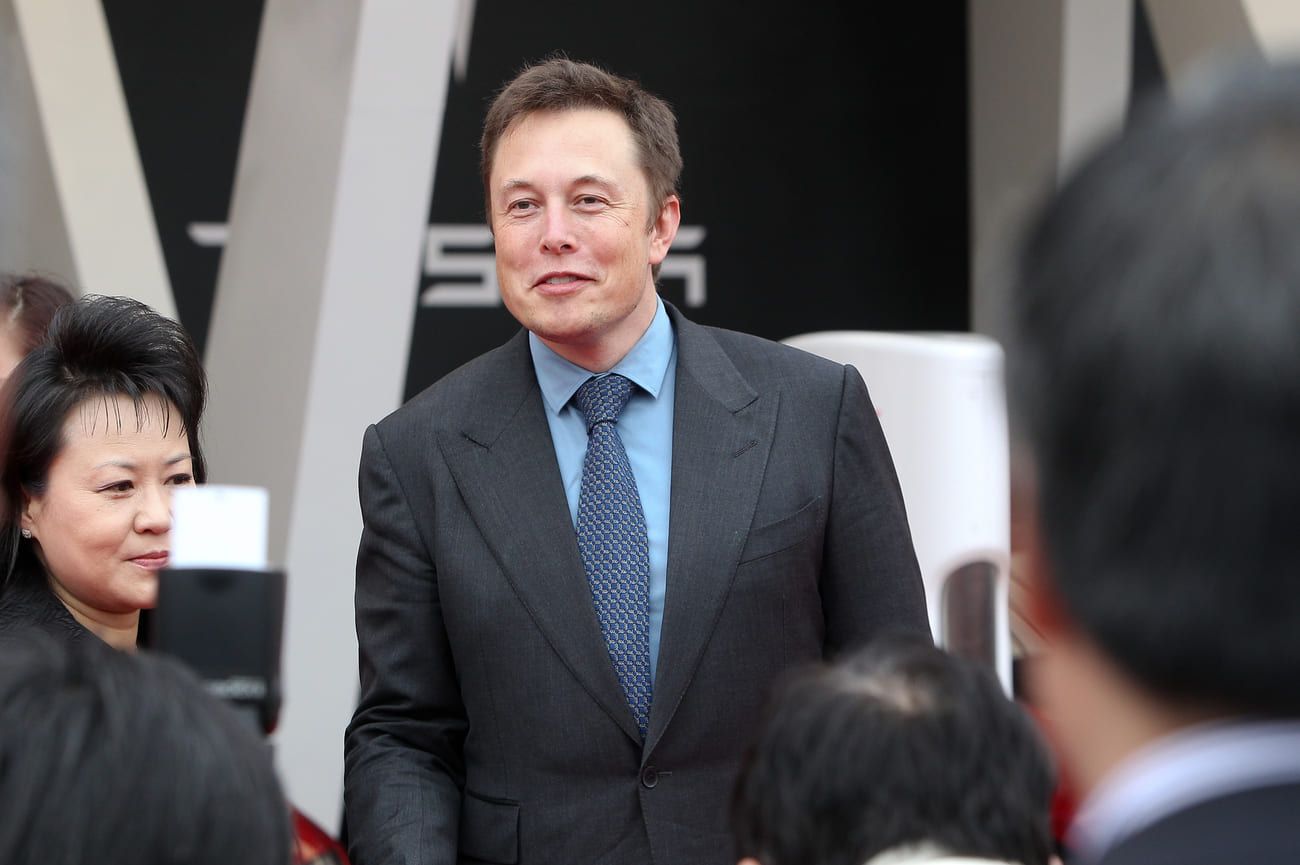 12. Mads Mikkelsen
57-year-old handsome Mads Mikkelsen grew up in Copenhagen and was originally a dancer. Also, for eight whole years, Mads was a gymnast. These skills would later come in handy in action films. However, when the future star was about 30 years old, he retired from dancing to continue acting more actively. Since then, the actor has gained recognition in projects as varied as the NBC series "Hannibal", the Oscar-nominated 2020 film "Another Round", and so on. The star is also fluent in several languages. Danish is his native language, and he learned Swedish at a dance school. Moreover, Mads is fluent in English, German, and French.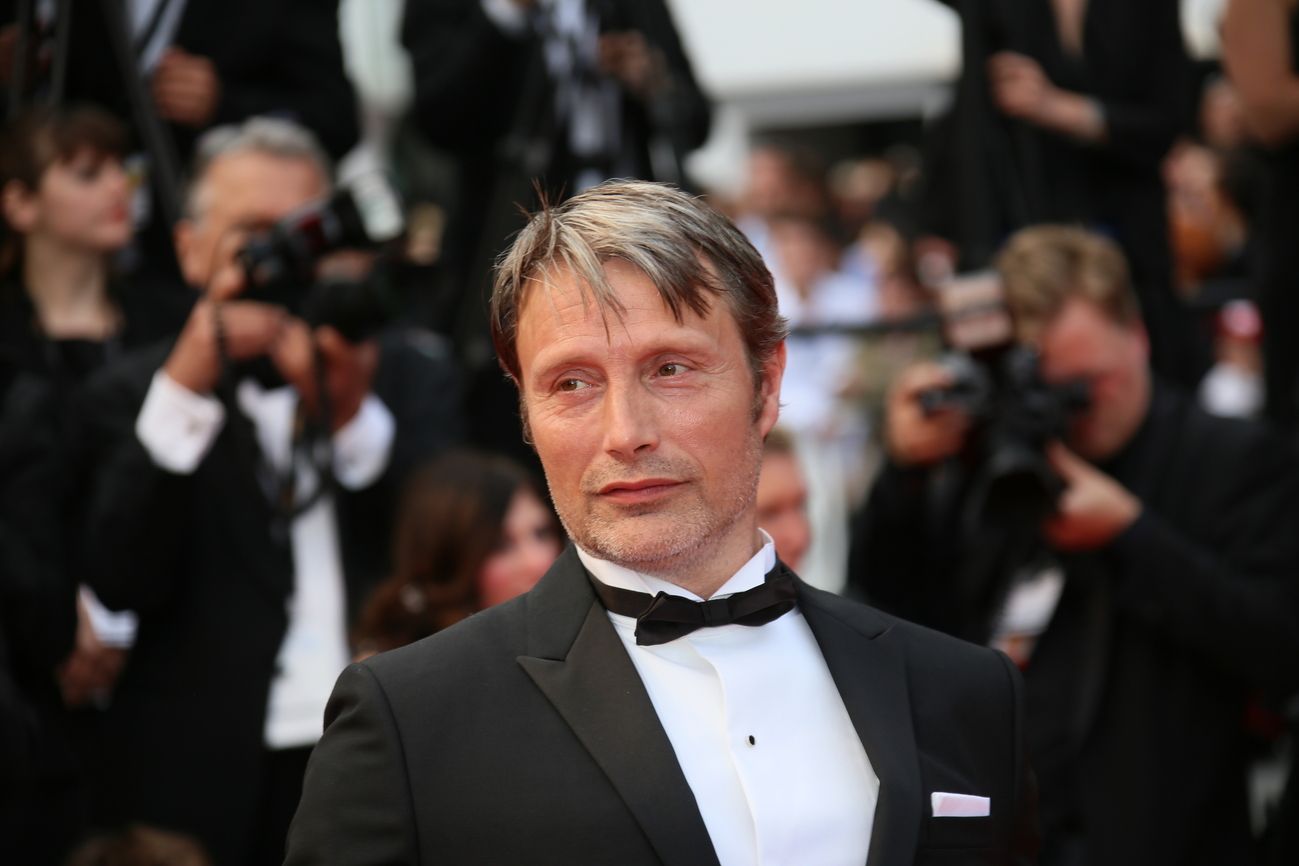 13. Jude Law
At the end of last year, the famous British actor Jude Law turned 50 years old! And yes, it's really hard to believe in it, because the star looks much younger. Although in childhood, the future actor was bullied by classmates for his angelic appearance. It got to the point that, unable to endure bullying, the guy asked his parents to transfer to a school at the National Youth Musical Theatre. However, the situation has not improved there. But nothing prevented Jude from achieving dizzying success and becoming so handsome.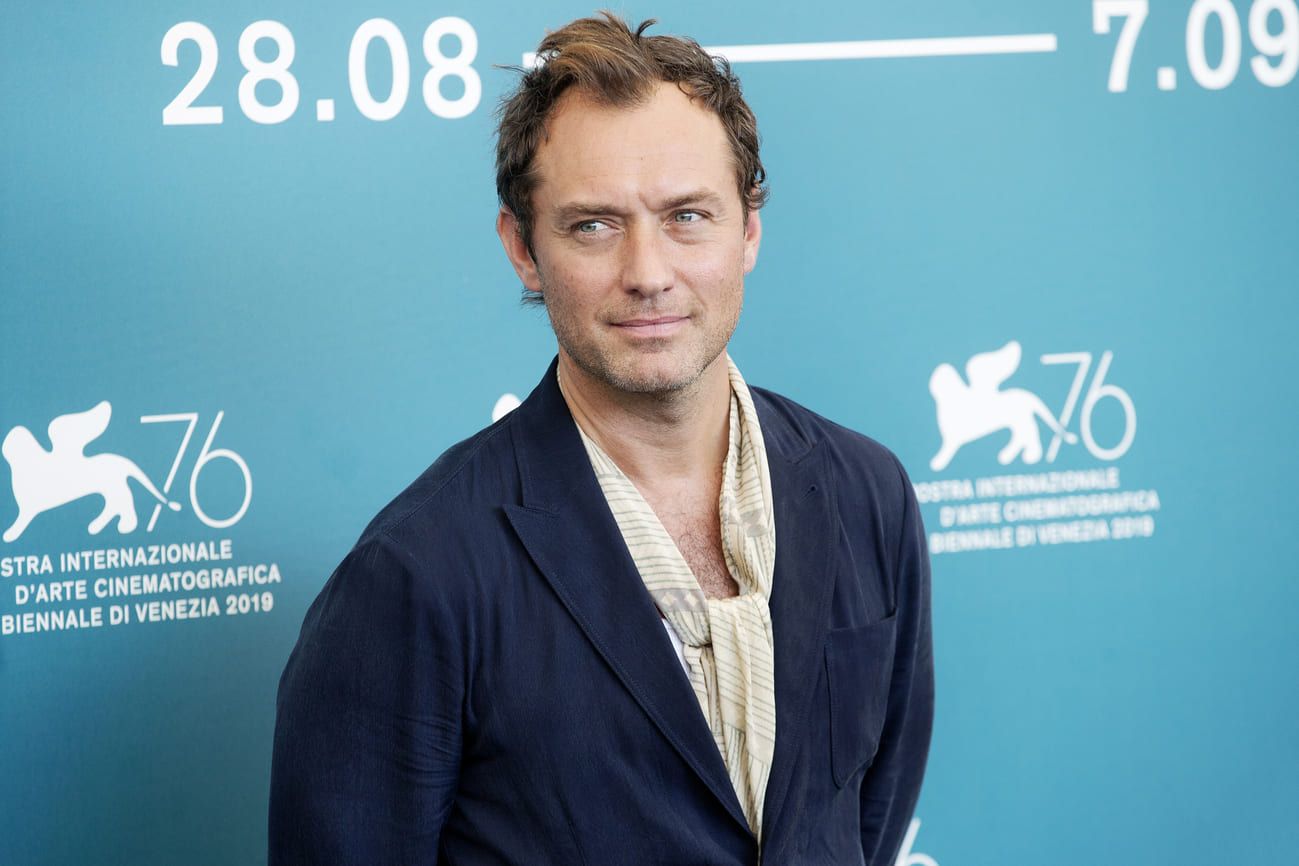 14. Jamie Foxx
How old do you think the famous American actor Jamie Foxx is? He is 55 years old! He is the winner of the Oscar for Best Actor in the film "Ray" and is also known around the world for starring in Quentin Tarantino's film "Django Unchained". And what a handsome man he is! The star has a great, athletic figure. By the way, the actor is a big fan of basketball. He even dreamed of becoming a professional athlete as a child but chose an acting career. Although, we don't doubt that Jamie would have succeeded as a basketball player.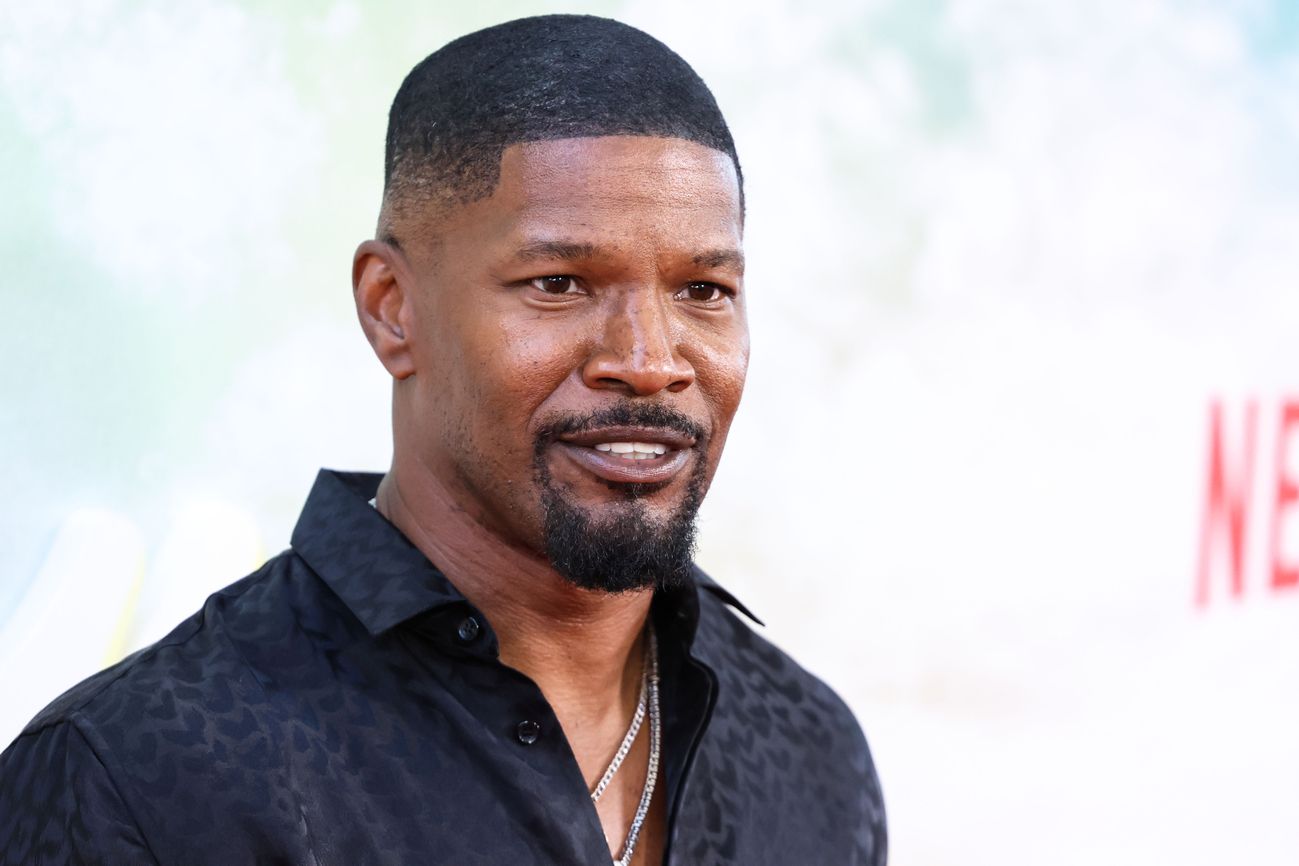 15. Daniel Sunjata
51-year-old actor Daniel Sunjata has a rather exotic and handsome appearance. Daniel was adopted as an infant and grew up in a foster family. As a child, the future star was fond of sports, but this hobby didn't grow into a future career. Daniel was drawn to the acting field, which is why he played a lot in the theater, and since 2003 he has performed on Broadway. As a result, directors noticed him and Sunjata's career went up. For example, Daniel appeared in one of the episodes of the fifth season of "Sex and the City". Then his participation in the production of "Take Me Out" brought him great popularity.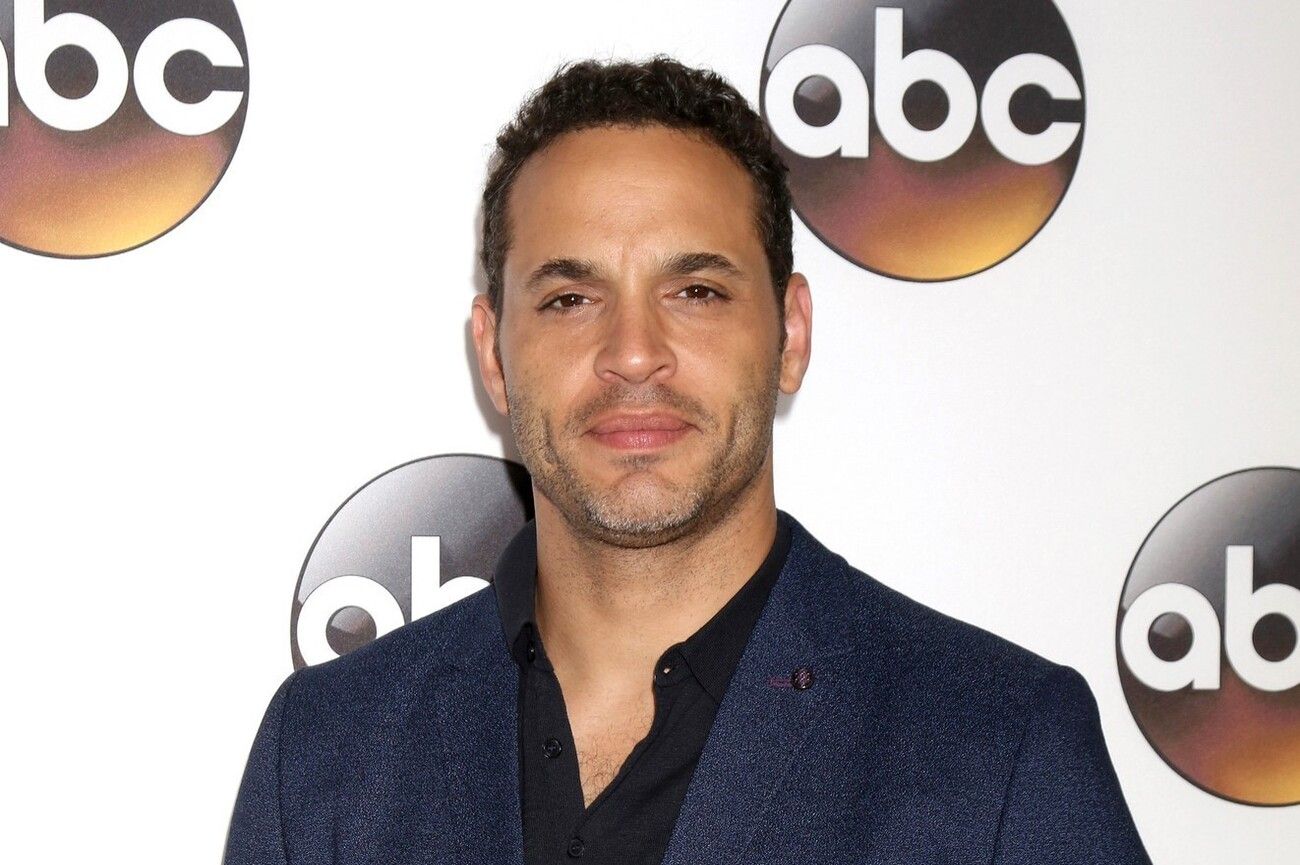 16. Keanu Reeves
Keanu Reeves will be 60 in two years! However, the actor doesn't slow down and continues to act in the best films. By the way, the future star received his first role at the age of nine, playing a cameo role in a musical. And if in the future the actor's career developed rapidly, then in his personal life, Keanu has experienced many difficulties. Once, the actor's girlfriend lost their common child, who was born dead. Soon she died in a car accident, after which Keanu could not recover for a long time.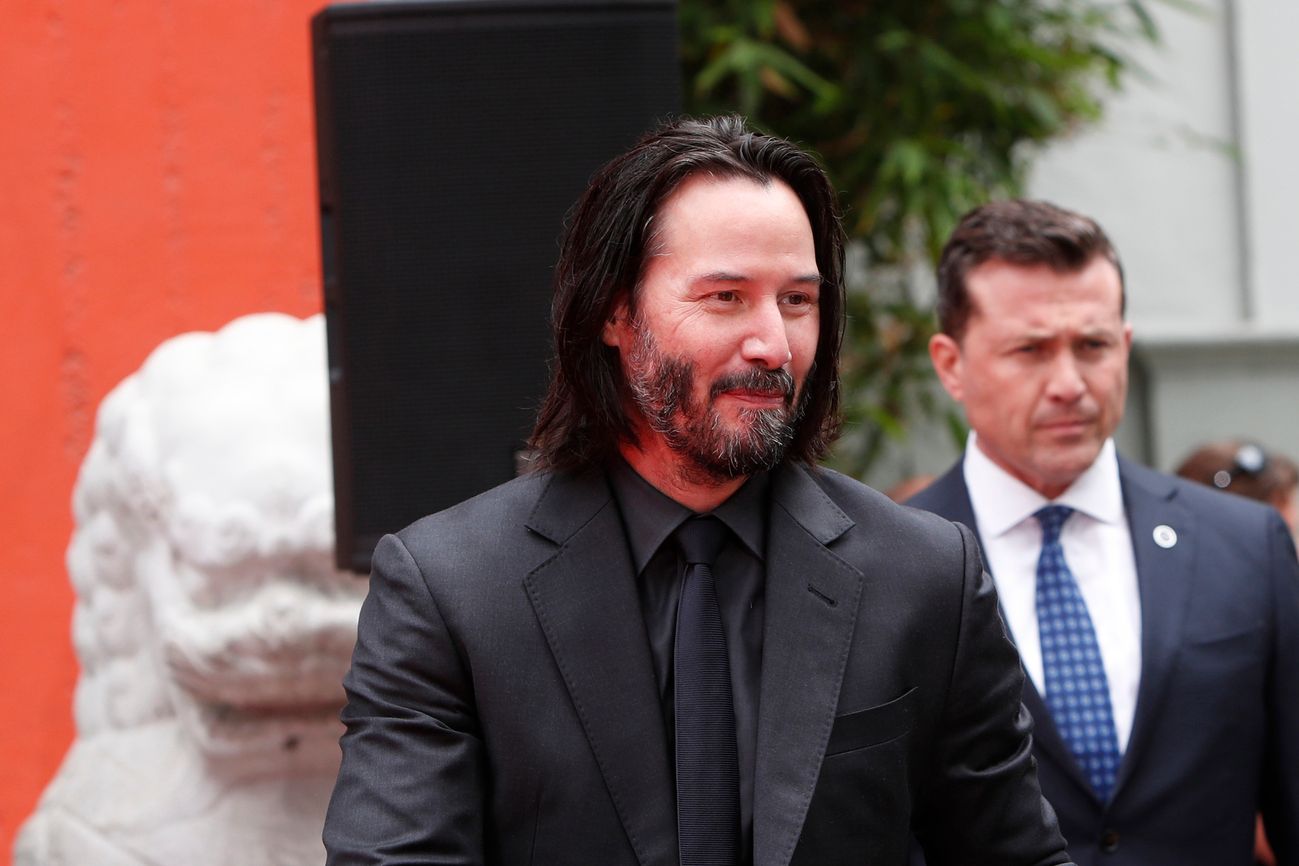 17. Will Smith
54-year-old Will Smith became a world star for a reason! A talented actor from his youth knew what he wanted. At 18, he landed his first lead role on "The Fresh Prince of Bel-Air", and at 20, Will had already become a millionaire! The star is also the only actor, 9 films in a row with the participation of which collected at least $ 100 million at the box office! And that says a lot. I wonder how the star manages to keep herself in such great shape. In this, preparations for filming help him a lot. For example, for the sake of roles, Will studied Kung Fu, Judo, and Jiu-Jitsu.
18. Ricky Martin
51-year-old singer Ricky Martin amazes many with his attractiveness! The star has not only a beautiful voice but also a very seductive appearance. This Latin American handsome man began his musical career at the age of 12 as the lead singer of a boyish pop group, Menudo, in which he worked for five years. At the end of school, an experienced performer moved to New York, where he starred in different TV series. After several successful roles, Ricky decided to focus on his musical career. And not in vain! Today Ricky Martin has millions of fans around the world.
19. Hugh Jackman
Famous actor and producer Hugh Jackman is now 54 years old, and he continues to give odds to his younger colleagues. As a young man, he worked as a gas station attendant and a clown at children's events. The future star moved to Hollywood from distant Australia. He was inspired to become a film actor by his favorite series, "Friday the 13th". He became known to the general public thanks to one of the main roles in the "X-Men". The star takes care of her appearance and figure. He calmly presses a barbell weighing one and a half hundred kilograms from his chest.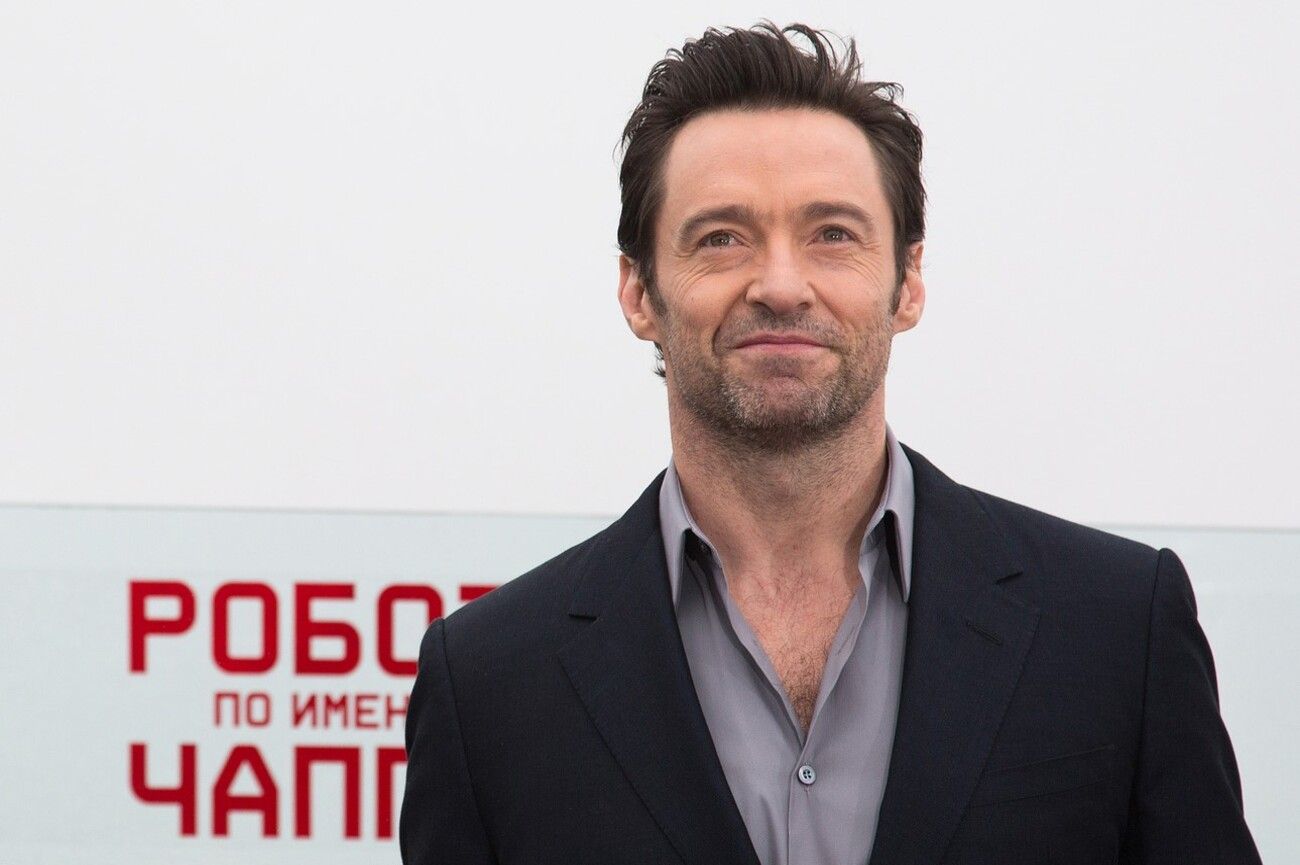 20. Matthew McConaughey
Now Matthew McConaughey is 53 years old, and he continues to be the idol of millions! The actor has a beautiful wife, fashion model Camila Alves, with whom they got married back in 2012. Nevertheless, the actor was never deprived of female attention, almost all the girls in the school fell in love with him. And no wonder, because Matthew is a very charming and handsome man. And every year the actor becomes more attractive. The star takes care of her body and health. According to the actor, from sports, he loves to golf and surfing.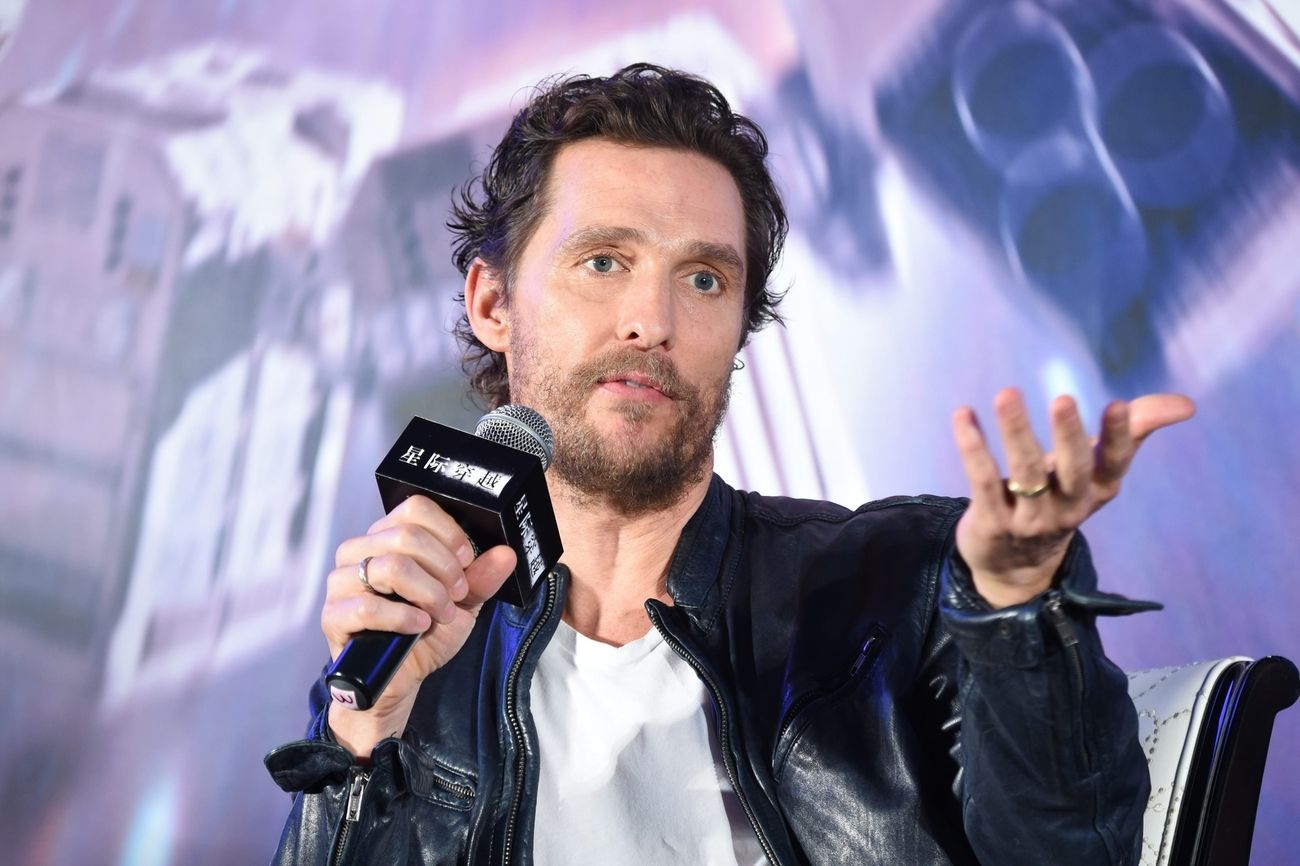 21. Josh Brolin
54-year-old actor Josh Brolin has starred in many famous films. The star earned fame not only as a successful actor but also as an attractive man. He is in good physical shape and can quickly prepare for any role. For example, for filming in "Deadpool 2", the actor lost about ten kilograms in three months, significantly improved muscle relief, and was in no way inferior to his younger colleague Ryan Reynolds in the frame. Brolin trained six days a week for three hours: in the morning - cardio, boxing, jumping rope, in the evening - weight training. And after such preparation, the actor looked just like a master of sports!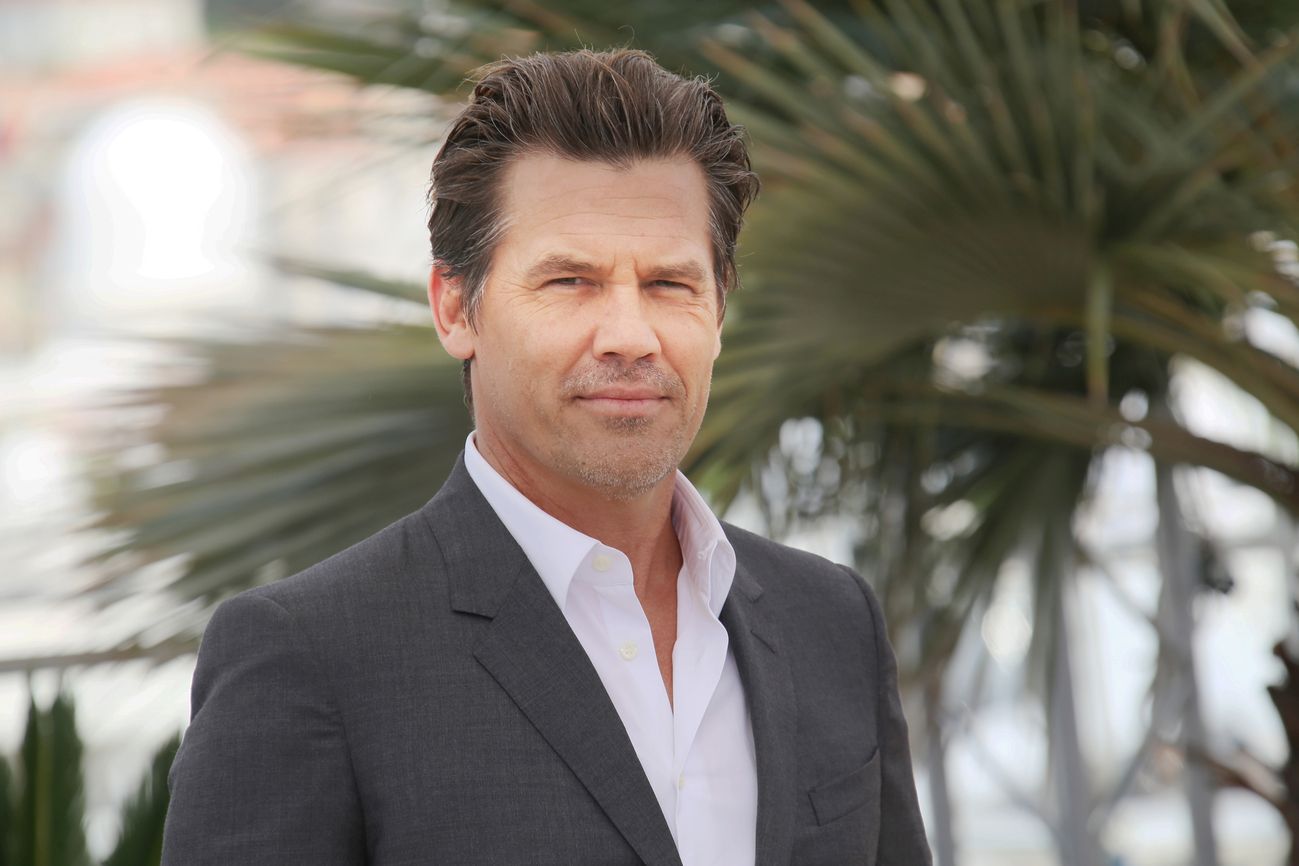 22. Ben Affleck
50-year-old actor Ben Affleck is the dream of millions of women around the world. And we aren't surprised by this, because he looks chic! Also, many are delighted with Ben's professionalism. By the way, the beginning of his acting career consisted of only extras, which upset the young Affleck. Until 1992, Affleck got only extras from the roles. After years of hard work, Ben finally conquered Hollywood and the heart of one of the most beautiful and successful singers - J. Lo.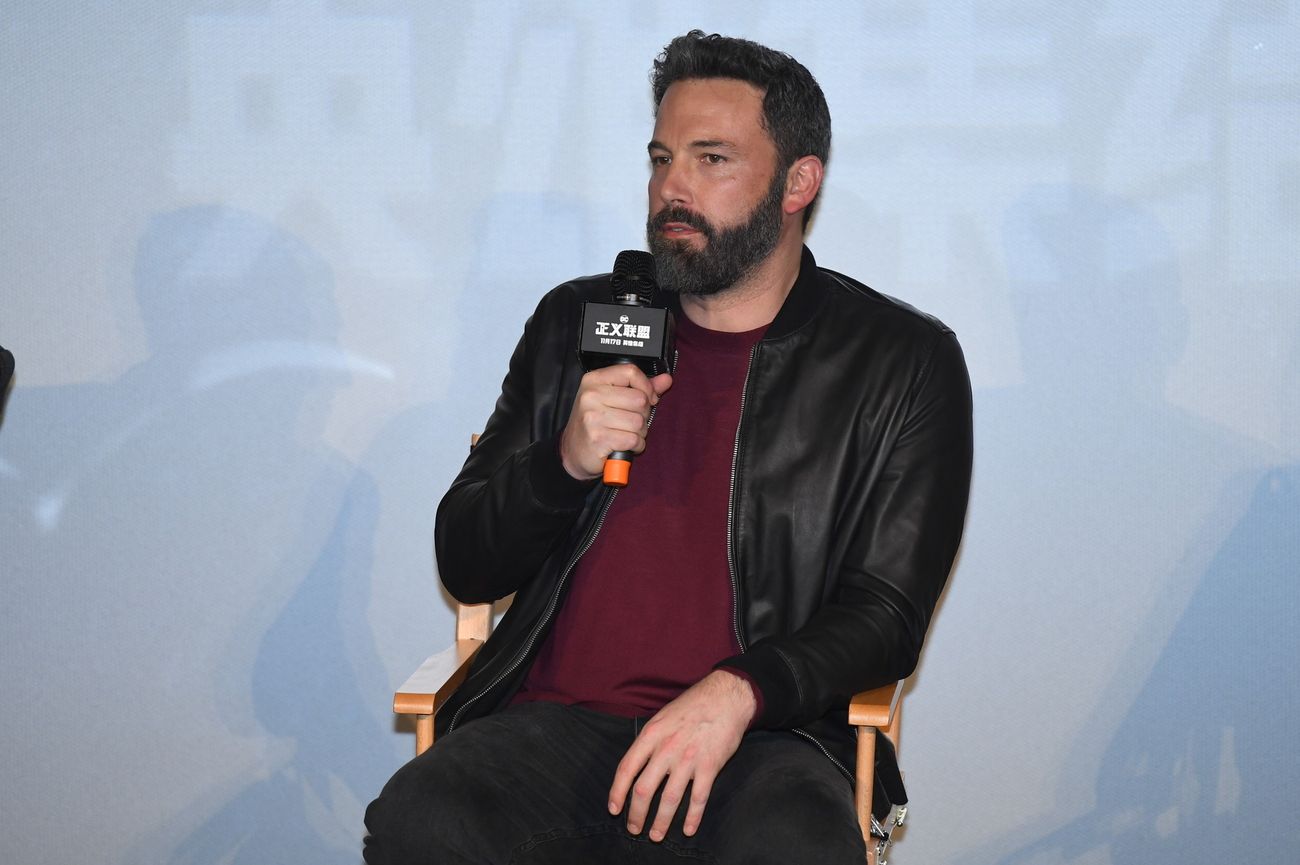 23. Jared Leto
51-year-old Jared Leto surprises more and more every year with his beautiful appearance. One gets the impression that the star doesn't age at all! Over years of hard work, Jared Leto has achieved resounding success in both the film industry and the music scene. He became a sought-after actor while remaining the frontman of the popular band 30 Seconds to Mars. Jared runs a lot to stay in good shape. Also, he loves squats and ab exercises. Moreover, the actor has been practicing yoga for a long time.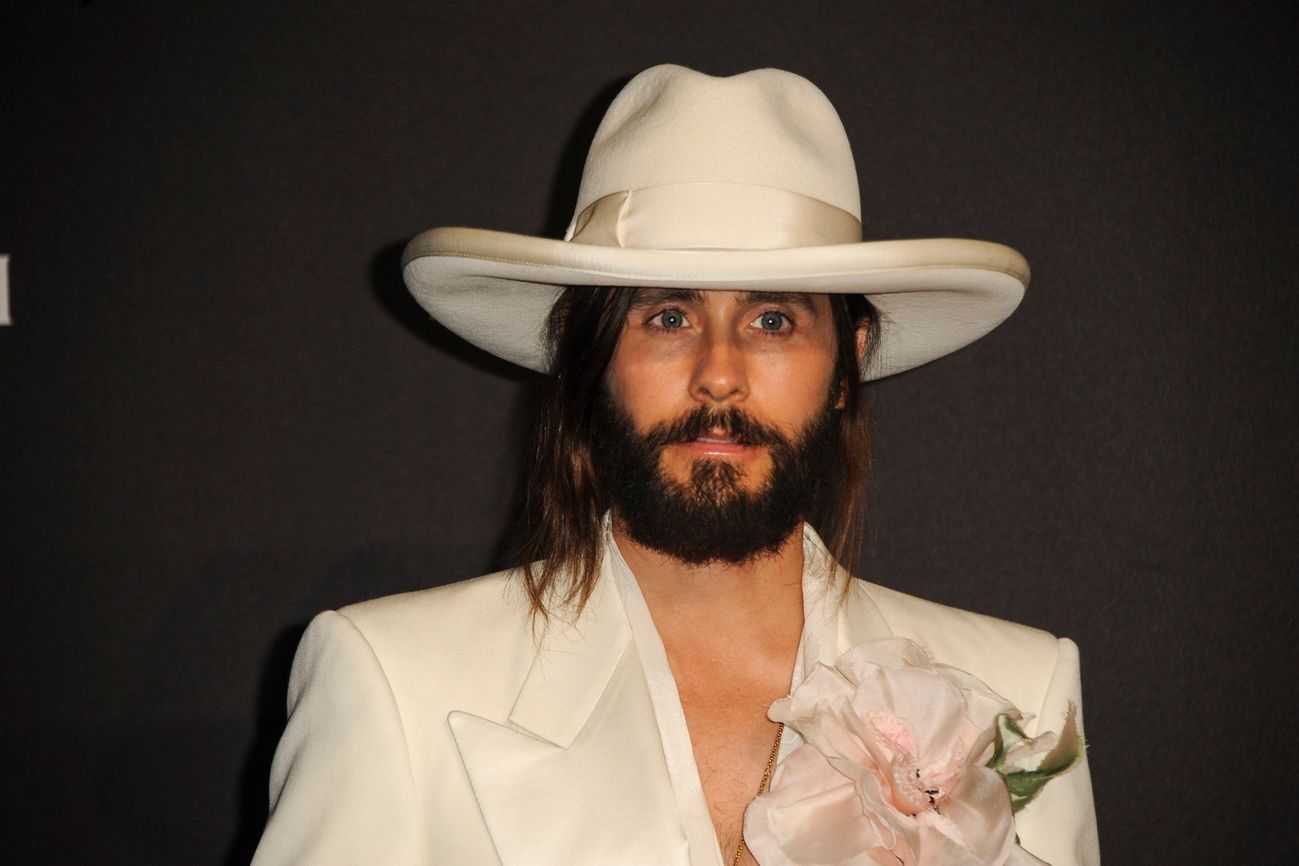 24. Guy Ritchie
54-year-old Guy Ritchie has become one of the most successful and sought-after film directors and screenwriters. However, even though Guy doesn't need to be on the screen regularly, he still looks really good. He practices Brazilian jiu-jitsu five times a week and has black belts in karate and judo. Guy Ritchie even equipped a special ring for training at home. As for the director's personal life, he is married to fashion model Jacqui Ainsley. The love affair between Guy Ritchie and Jacqui Ainsley began in 2010, a few years after the director's divorce from Madonna.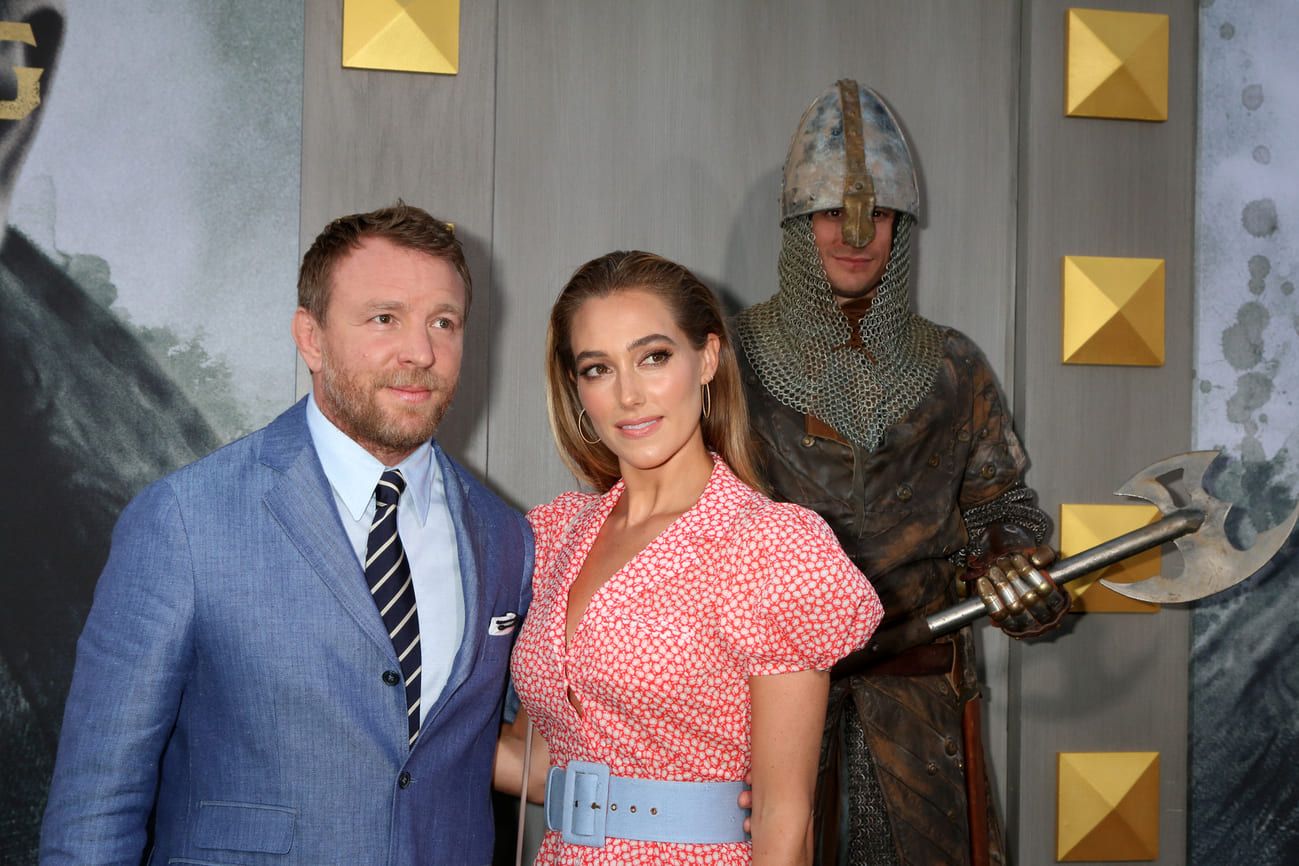 25. Damian Lewis
51-year-old British actor and producer Damian Lewis is known for his work in many successful films. However, last year the widowed actor announced a break from his career to raise children. After the death of his wife, the actor plunged into mourning for several months. Friends and fans sent words of support to Lewis, which helped him not to go crazy. But over time, he found the strength to move on. We cannot fail to note that Damian continues to monitor his physical form. From childhood, he was fond of several sports at once.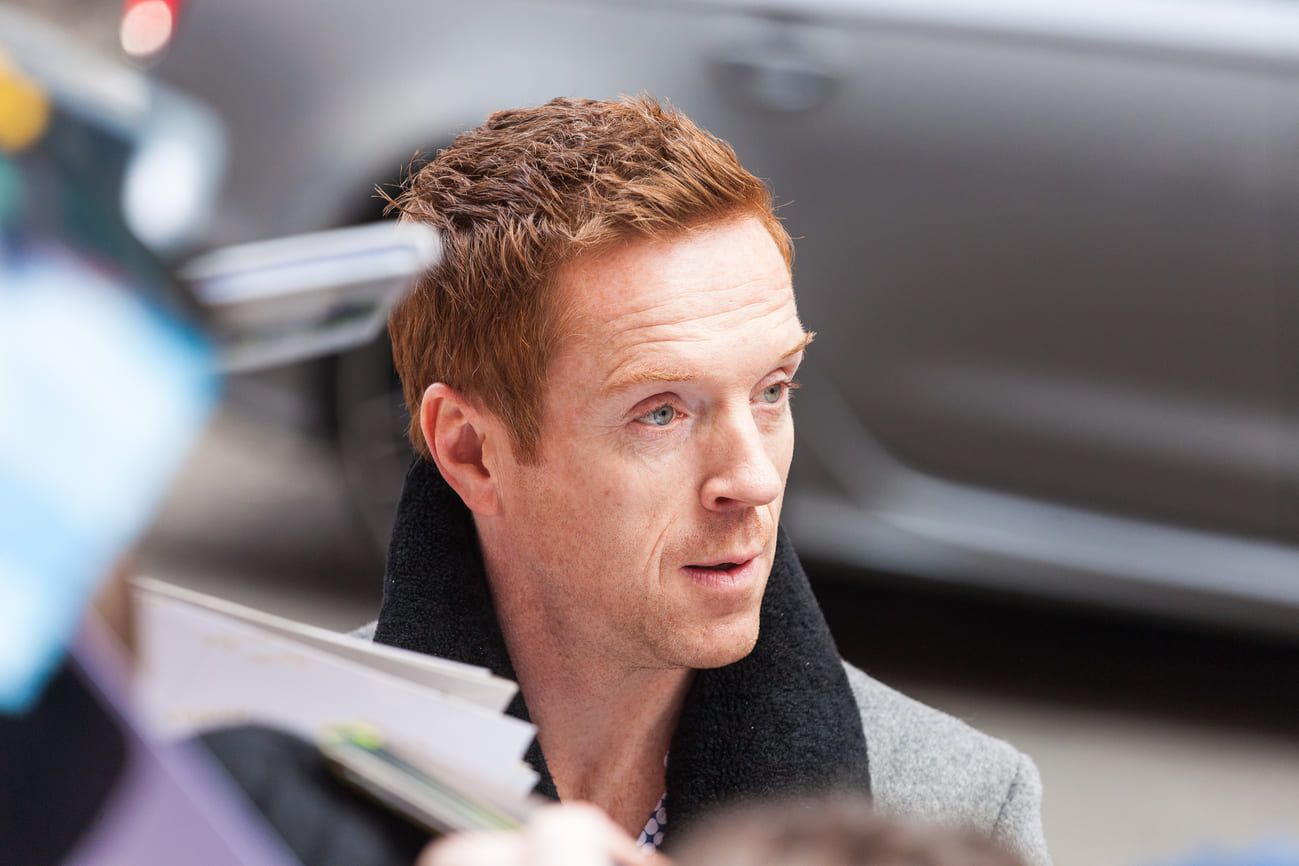 26. Til Schweiger
59-year-old Til Schweiger is a German actor, screenwriter, producer, and director, whose filmography includes many successful works. The star is often called a man who doesn't age because he looks younger than his years. The father of 4 children is considered the sex symbol of Germany and one of the most desirable men in the world. What does an actor do to look good? Of course, he does not forget about the gym. It's no secret that regular exercise is one of the most effective ways to stay young longer.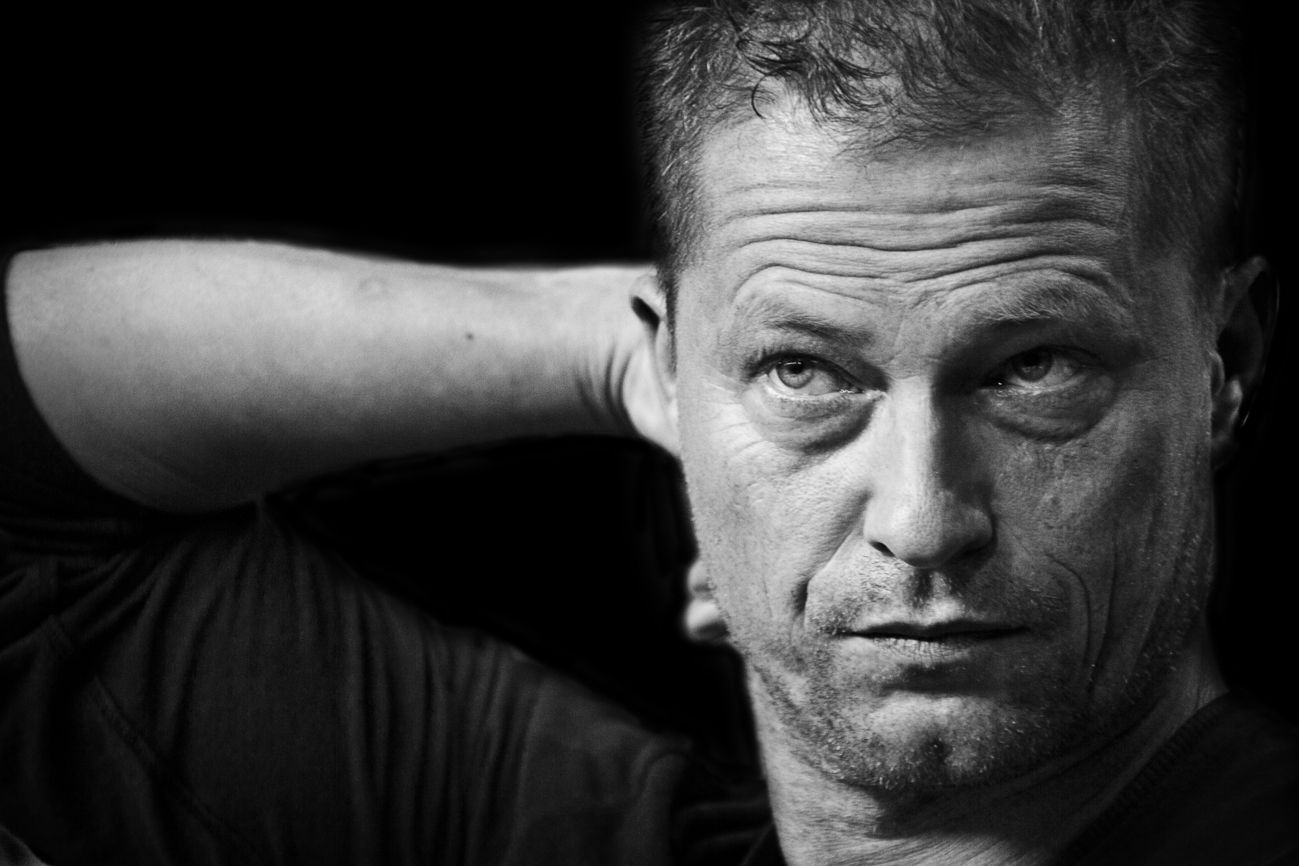 27. Eric Bana
Let's remember how the career of the 54-year-old actor and comedian Eric Bana began. In 1993, Eric made a successful television debut on Steve Vizard's evening talk show "Tonight Live". Then the producers of the famous sket-series drew attention to the talented comedian. Eric's career began to develop actively. In 2004, along with Brad Pitt, Bana starred in the big-budget historical film "Troy", playing Hector. As for the star's good physical shape, he says he doesn't engage in sports training, because he prefers to spend his free time in more enjoyable activities. However, sporting Eric's athletic figure, it's hard to believe.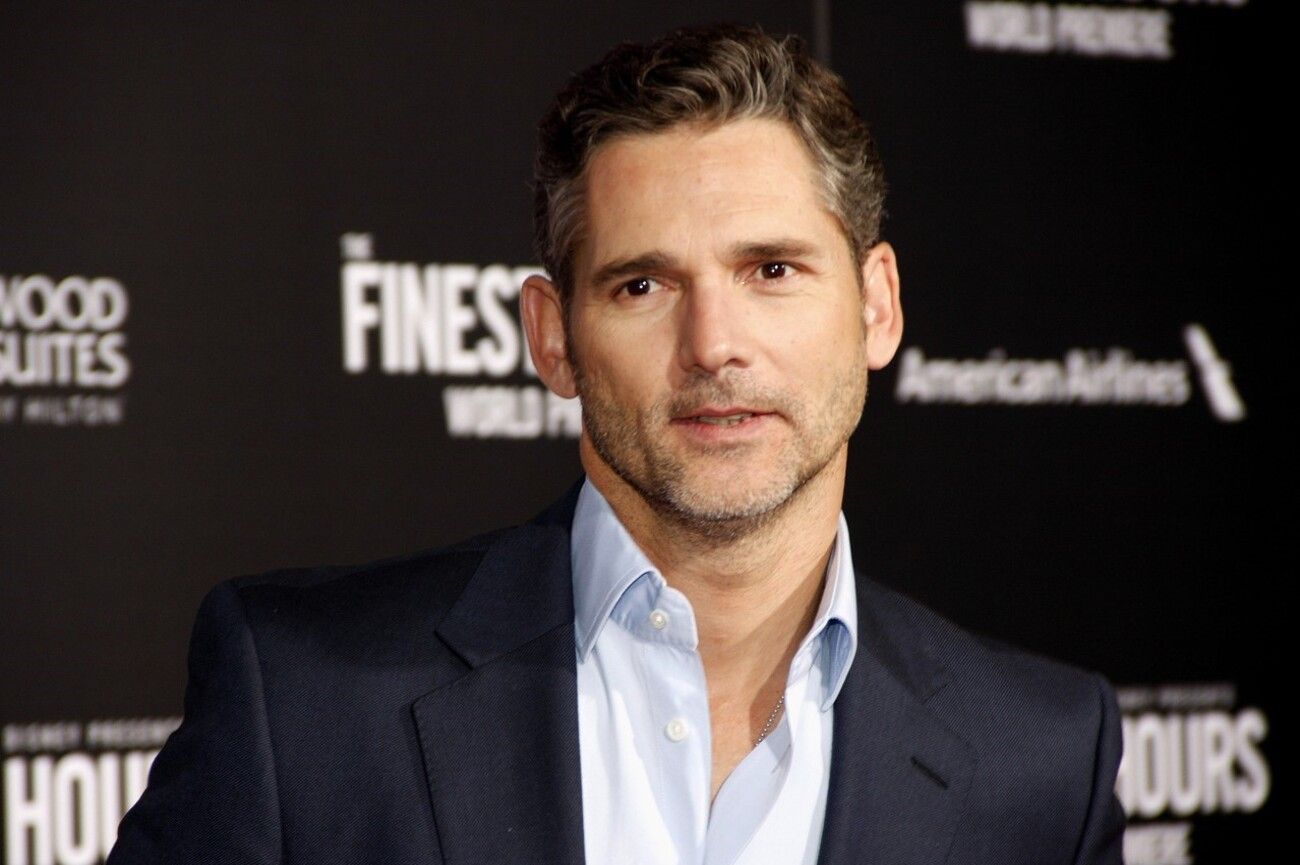 28. Richard Armitage
Today Richard Armitage is 51 years old. He remains a sought-after actor and a handsome man. It's hard to believe, however, in his youth, the future actor was interrupted by odd jobs, for example, he packed boxes in a warehouse, and worked as a waiter and cashier in the theater. But despite all the difficulties and lack of money, Richard continued to take acting lessons. And as you can see, he came to his goal. In 2004, visitors to the BBC website named Richard Armitage "Best Actor" and "Most Desirable Actor in a Drama Series" for his role in "North and South".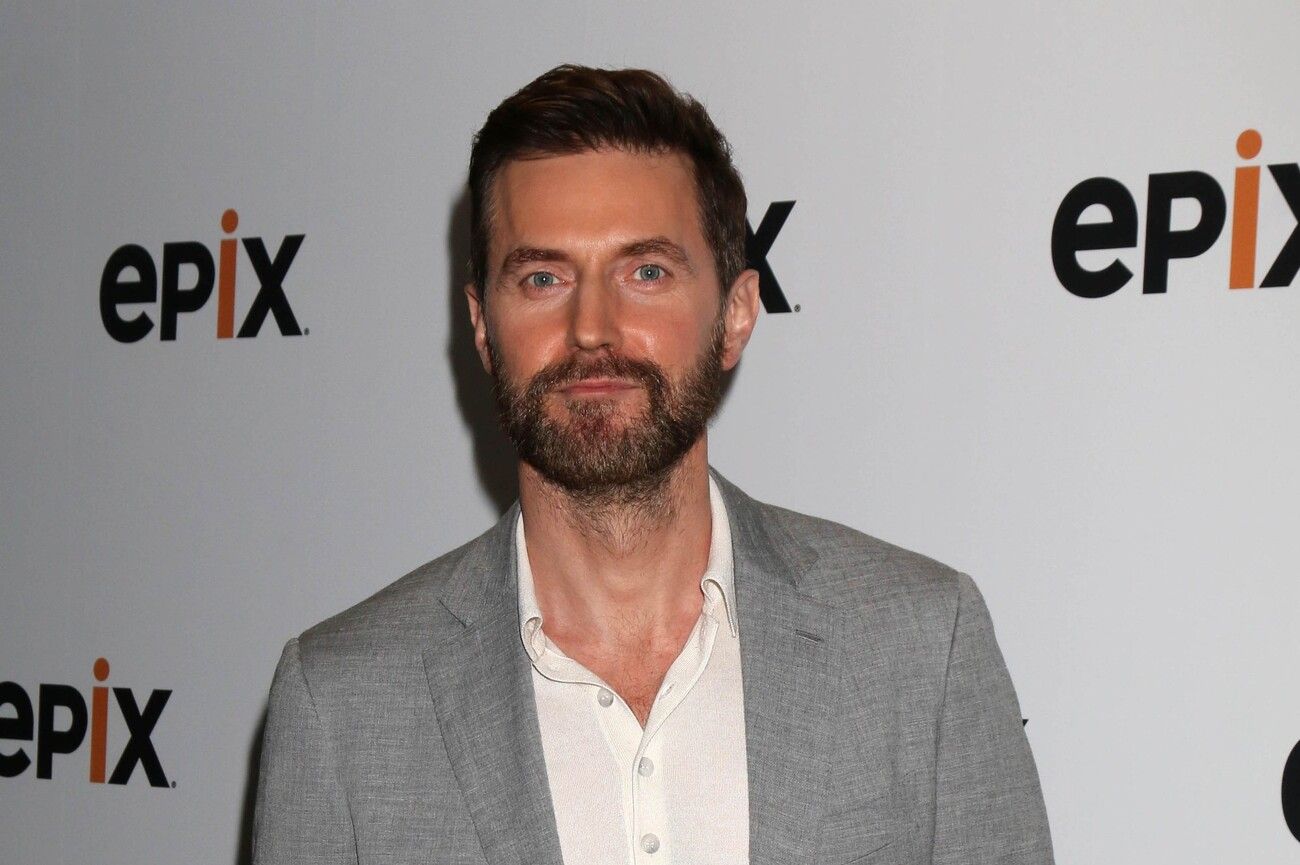 29. Jay-Z
Jay-Z, 53, is without a doubt one of the most successful and famous rappers in the world! Jay-Z is also a multiple winner of the famous American music award Grammy. Music became a salvation from the criminal world for the future star, as the rapper grew up in a place where his peers got into gangs or started using illegal substances. Now the star looks great and continues a fantastic career! As for his family, Beyoncé and Jay-Z are one of the brightest star couples. Celebrities have been together for more than 20 years, even though their relationship has not always been smooth sailing.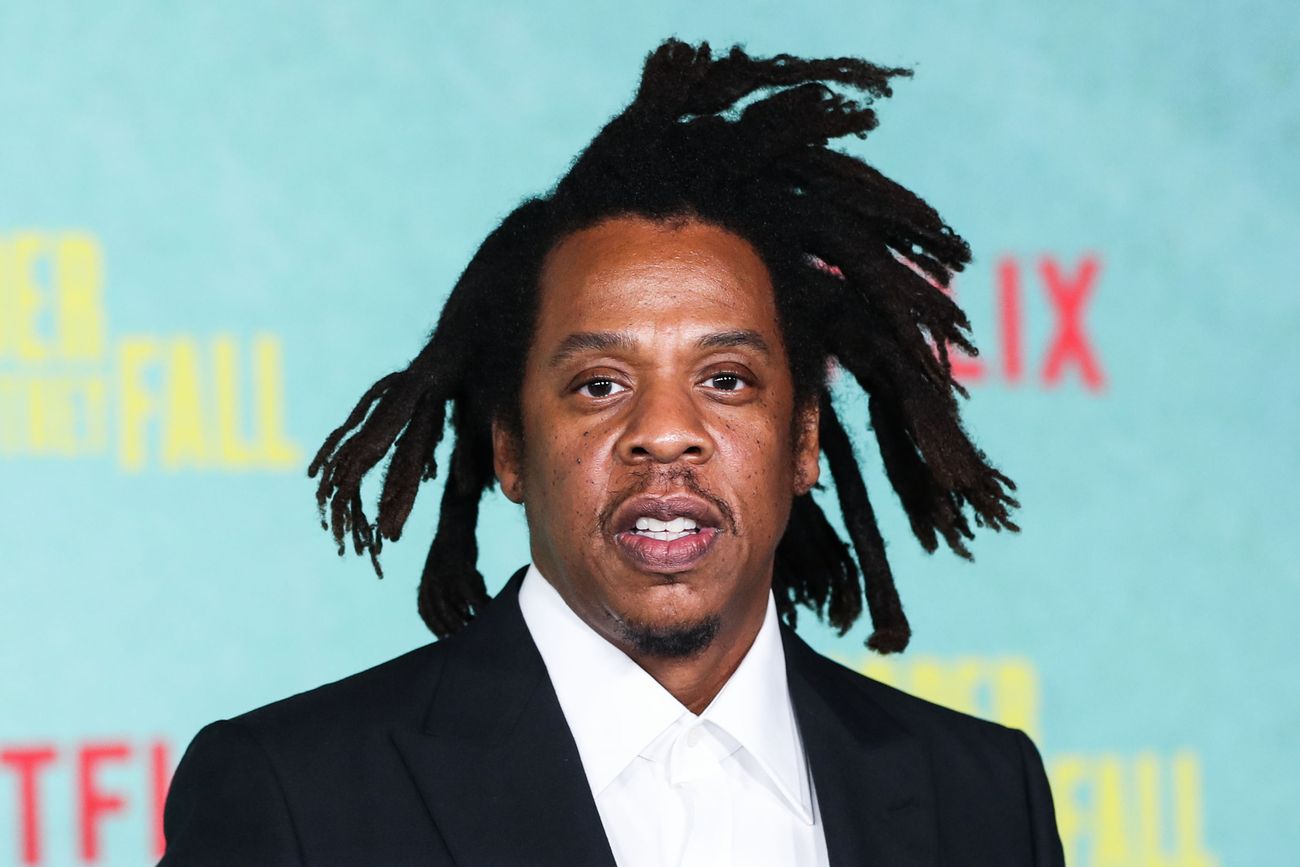 30. George Clooney
George Clooney, 61, is one of the oldest stars on our list, but with his hot appearance, he is not inferior to other famous men! Yoga helps George in keeping fit! Clooney is a fan of a special kind of practice - Bikram yoga. During such a workout, the air temperature in the room can reach +40 degrees. But in such classes, it's possible to perfectly tone the muscles and increase their endurance. So if you want to have a good appearance at any age, you will have to work hard for this.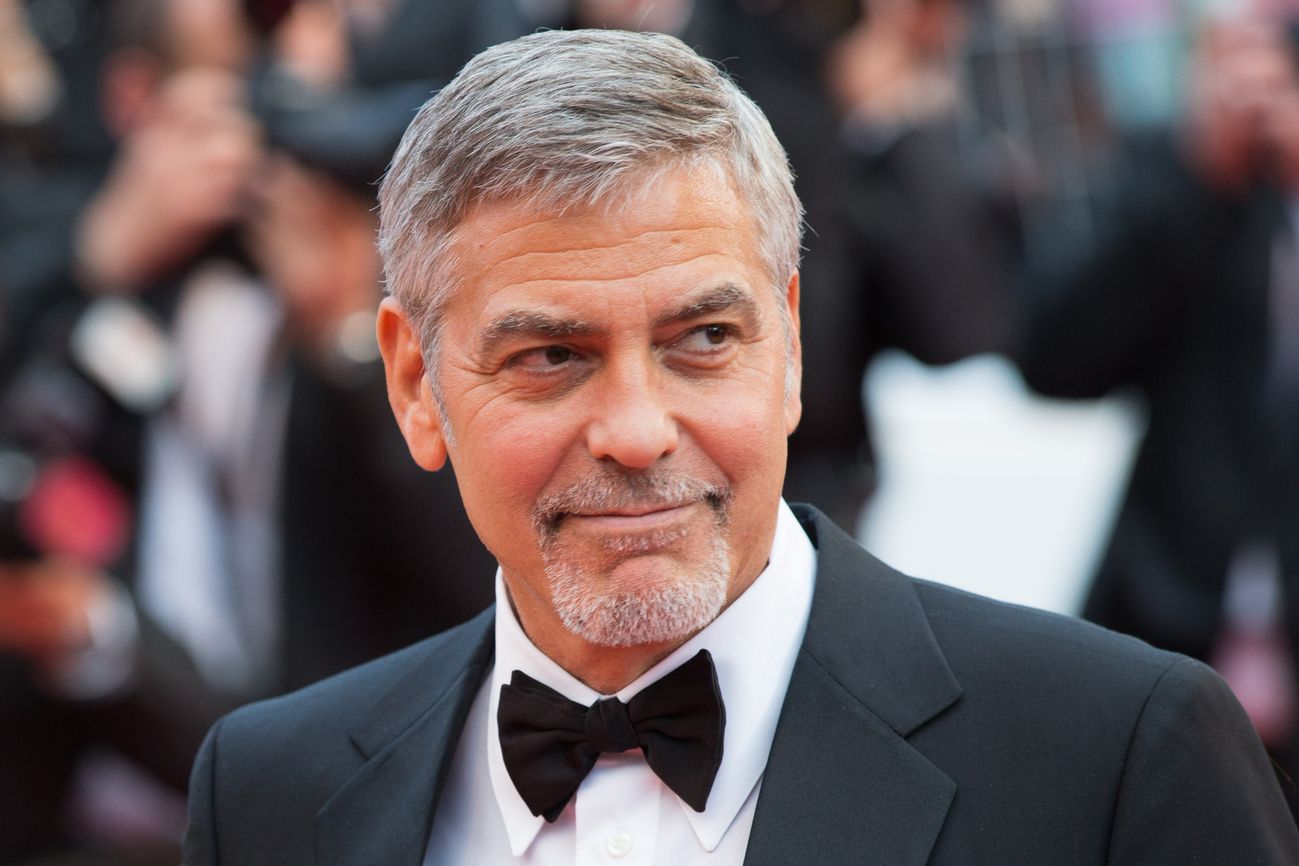 31. Tom Cruise
60-year-old Tom Cruise is in great shape. And this is not surprising because he does both cardio and power loads. Moreover, the actor is engaged in kayaking and fencing. The star has always enjoyed success with women, and his last wife was Katie Holmes, whom he divorced in 2012. In addition to a busy personal life, the actor has an exciting career path. The young actor managed to land his first starring role in 1983 in the film "Risky Business", directed by Paul Brickman. The film brought Cruise success and fame.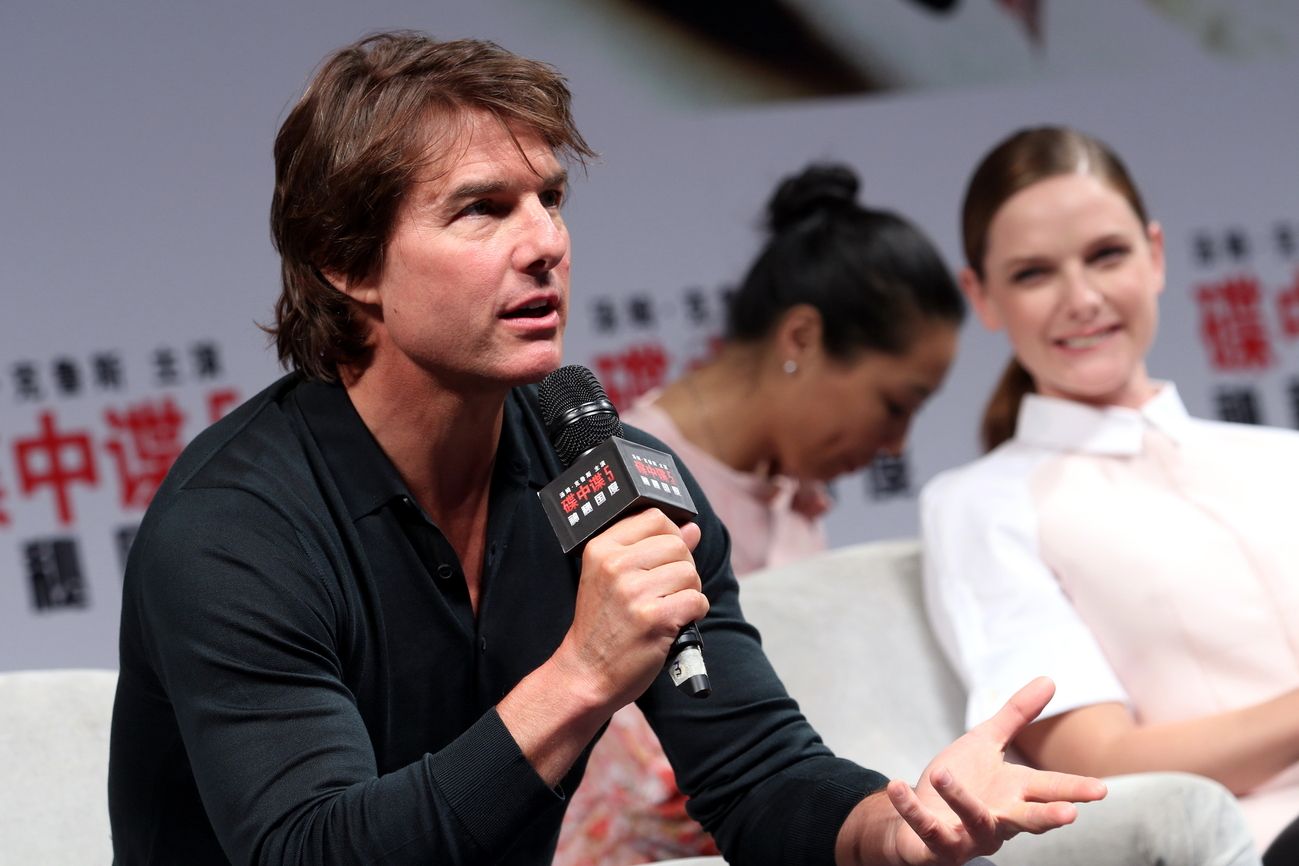 32. Marc Anthony
54-year-old Marc Anthony is a handsome man with charisma! The singer was married four times. His marriage lasted the longest with Jennifer Lopez. The couple has been together for 10 years! By the way, this year the singer married for the fourth time. The star's chosen is the 23-year-old model Nadia Ferreira. During the wedding ceremony, the singer was very sentimental. Perhaps the most touching moment was when Anthony burst into tears after seeing his wife walking arm in arm with her father. David Beckham and Mexican business magnate Carlos Slim served as witnesses on the groom's side.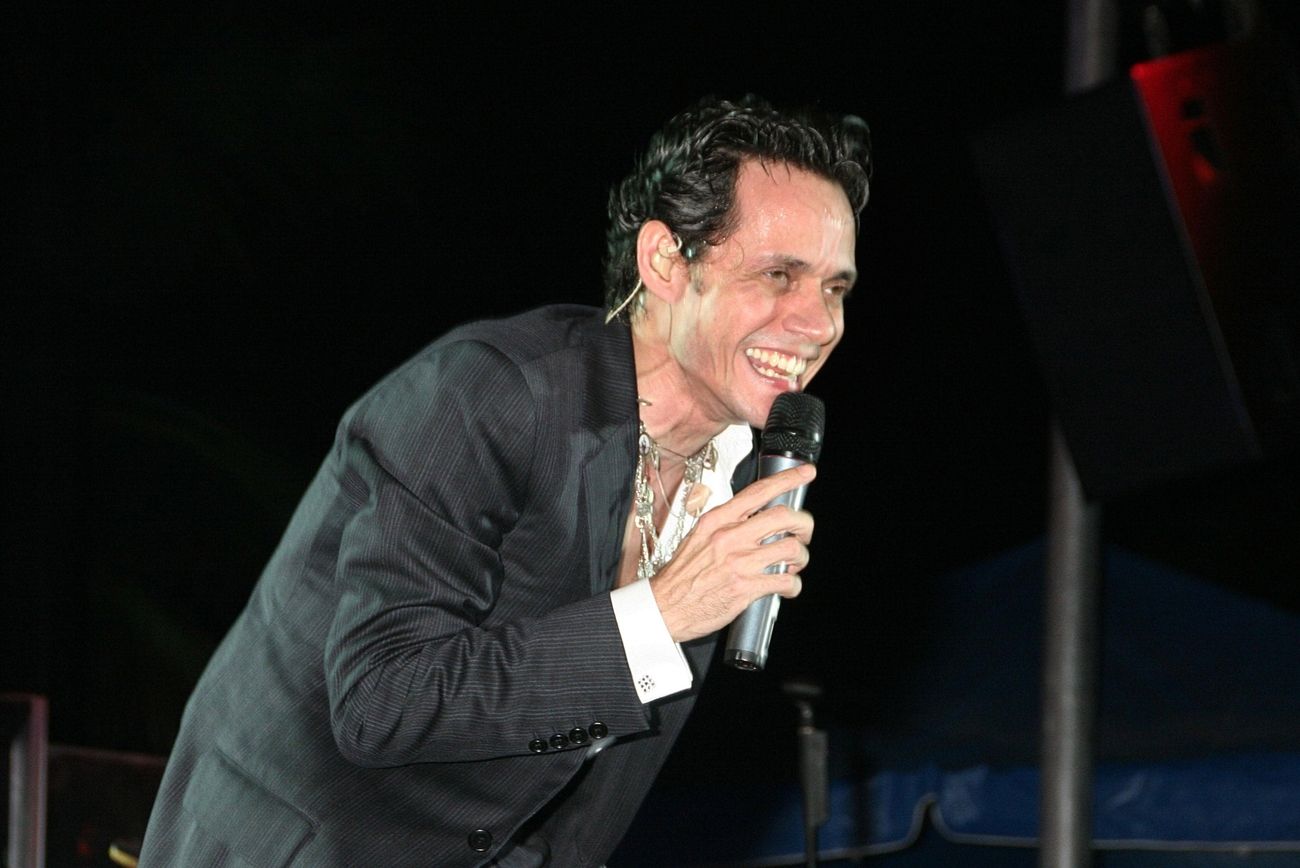 33. Vitali Klitschko
The world-famous Ukrainian boxer and politician Vitali Klitschko is 51 years old. The man looks very athletic and young, which is not surprising because he spent most of his life in the ring and sports. In his career, he has never been knocked down or knocked out! Vitali Klitschko took part in 47 fights. In them, he won 45 victories (41 by knockout) and two losses, which he suffered due to injuries. Also, Vitaly has a 46-year-old brother, Vladimir, who also looks great and has many admirers in different parts of the world!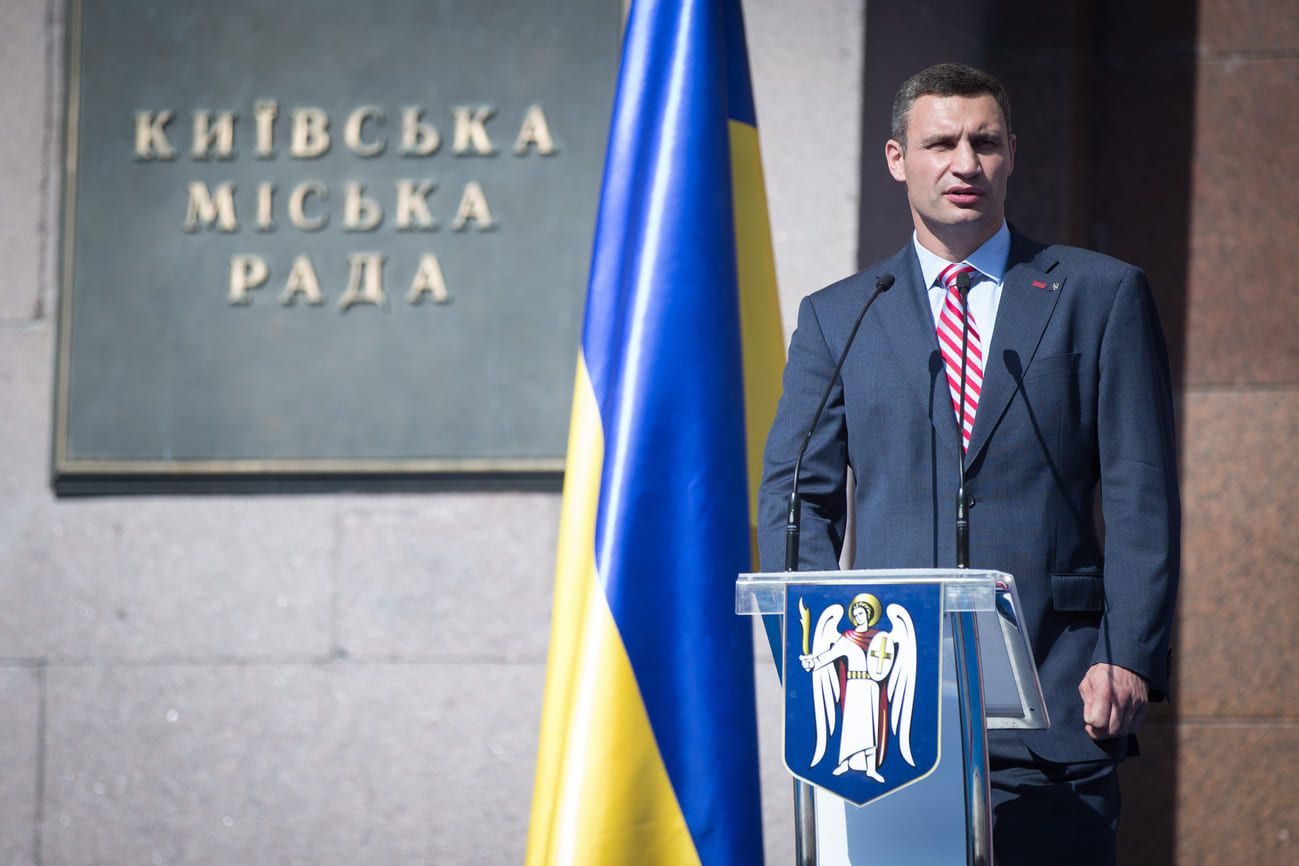 34. Johnny Depp
Johnny Depp is celebrating his 60th birthday this year! It's a little hard to believe how time flies so fast! The star loves equestrian sports. During the filming of Sleepy Hollow, he became so friendly with a one-eyed horse named Goldeneye that he took her to him. By the way, Johnny is not only handsome and kind but also very rich! For example, in 2012, he earned a record $75 million!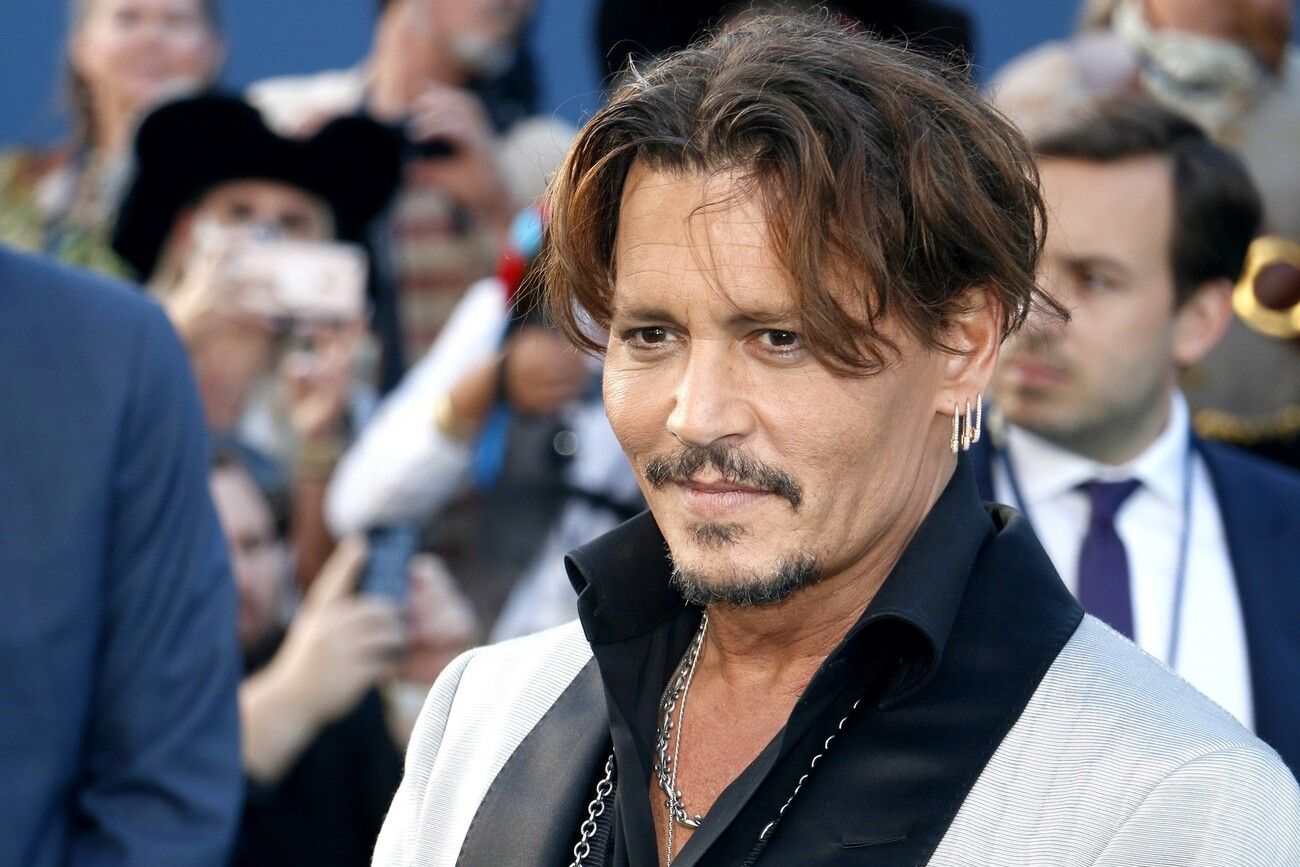 35. Gavin Rossdale
Gavin Rossdale is a 57-year-old musician and founder of the rock band Bush. Until 2016, he was married to the famous singer Gwen Stefani. And their marriage was not always easy. The fact is, Rossdale was a big fan of women and even men. Boy George, a singer, wrote an autobiography in which he said that Rossdale was in love with Peter Robinson, better known as Marilyn. At first, Rossdale denied everything and threatened to sue, but later he could no longer deny his homosexual experience and admitted that it was true.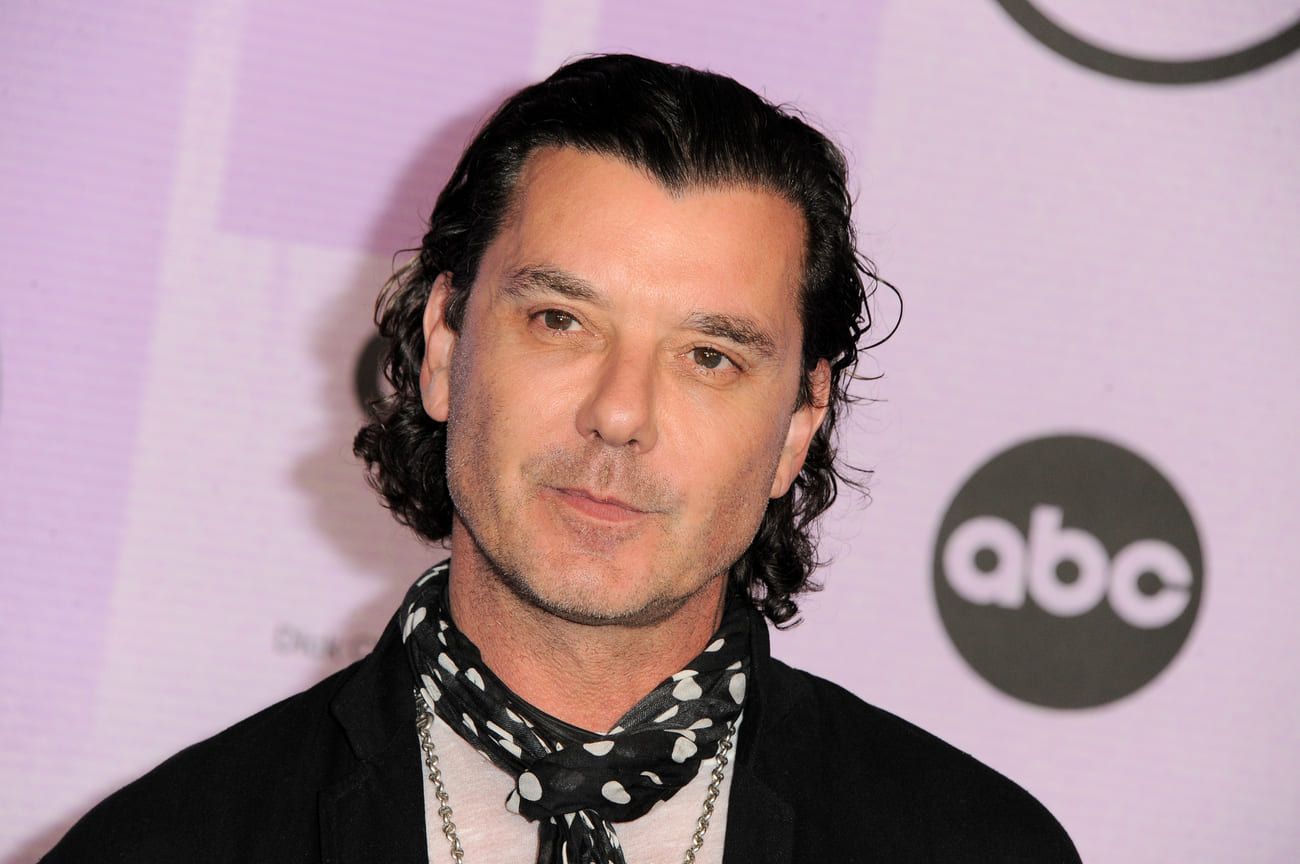 36. Liev Schreiber
55-year-old actor, producer, and screenwriter Liev Schreiber is of Ukrainian origin. His mother, Heather Milgram, is an artist who comes from a Jewish family of immigrants from Poland and Ukraine. Last year, Liev visited Lviv to support the Ukrainians during the war. As for Schreiber's career, it is very successful. The actor rose to prominence with action and horror films, including "Scream" and "X-Men Origins: Wolverine". His last notable role was as the protagonist in the detective drama "Ray Donovan". We hope to see this successful actor in many more films!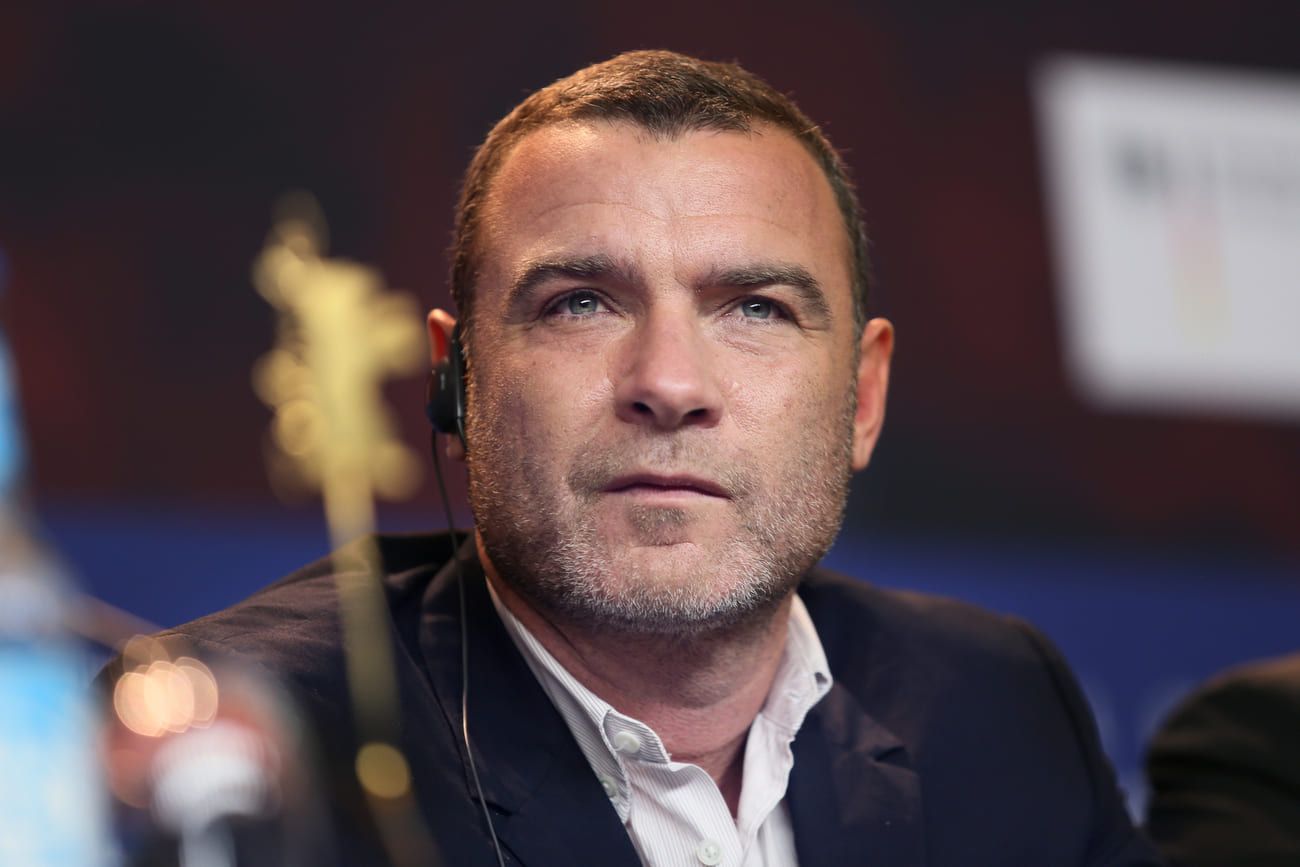 37. Tom Ford
61-year-old designer Tom Form is well-known all over the world! I wonder how Tom keeps himself in such great shape. According to the star, he regularly plays sports. Moreover, the designer watches not only his figure but also his face. He has a beauty hack. On a still-damp face, he applies a day gel and a bronzer on top of it a couple of times a week. As for his career, Tom Ford's amazing fashion collections never stop surprising people. By the way, Ford believes that there is no nobler accessory than glasses.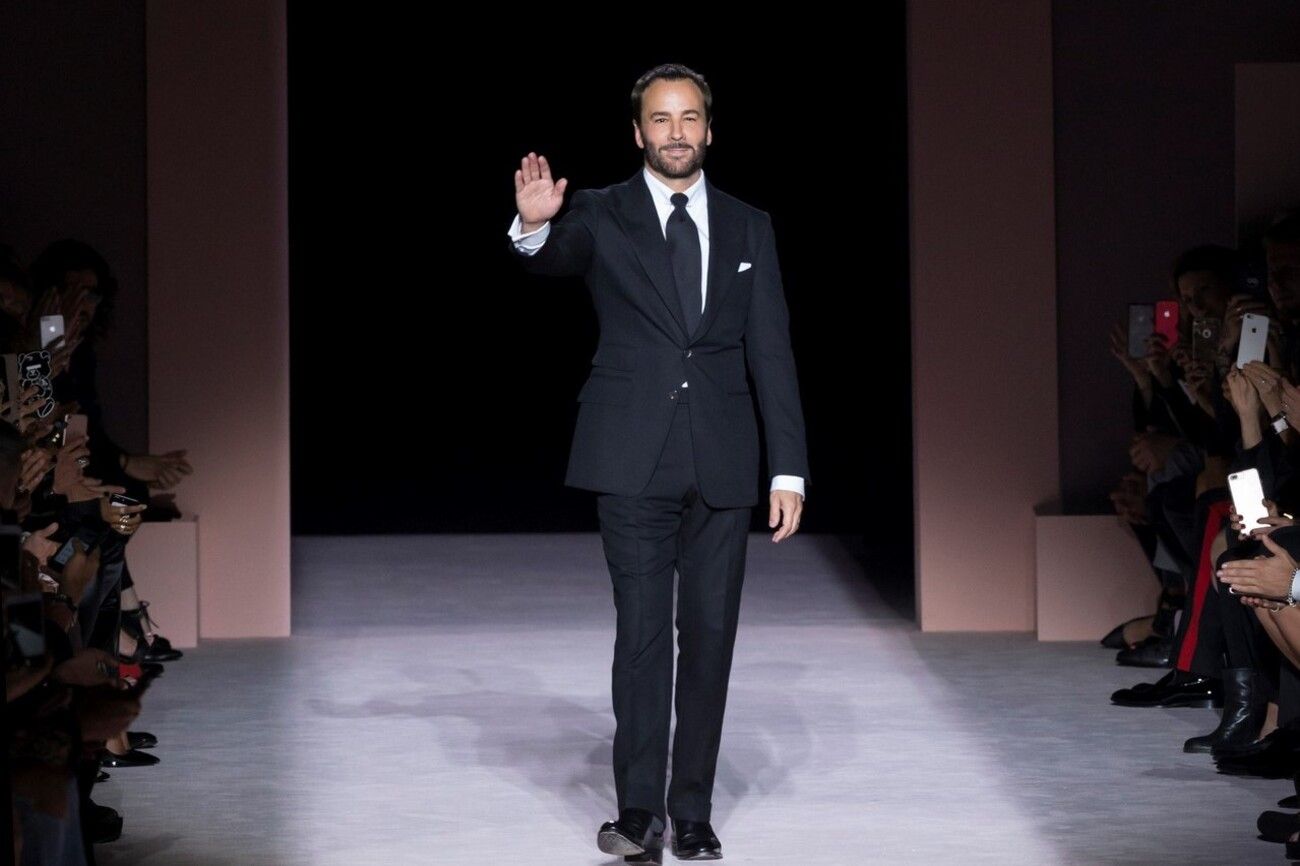 38. Bobby Cannavale
American actor Bobby Cannavale is 51 today. The star has an exotic appearance, all thanks to his Italian-Cuban origins. Bobby starred in well-known feature films and regularly appeared on the theater stage. By the way, his greatest popularity was brought to him by supporting roles in the television series "Boardwalk Empire" and "Nurse Jackie". The star has a rather tight shooting schedule; he is not afraid of experiments and has starred in films of various genres. By the way, the star's girlfriend, Rose Byrne, also works as an actress. The couple has two children, but they are in no hurry to get married.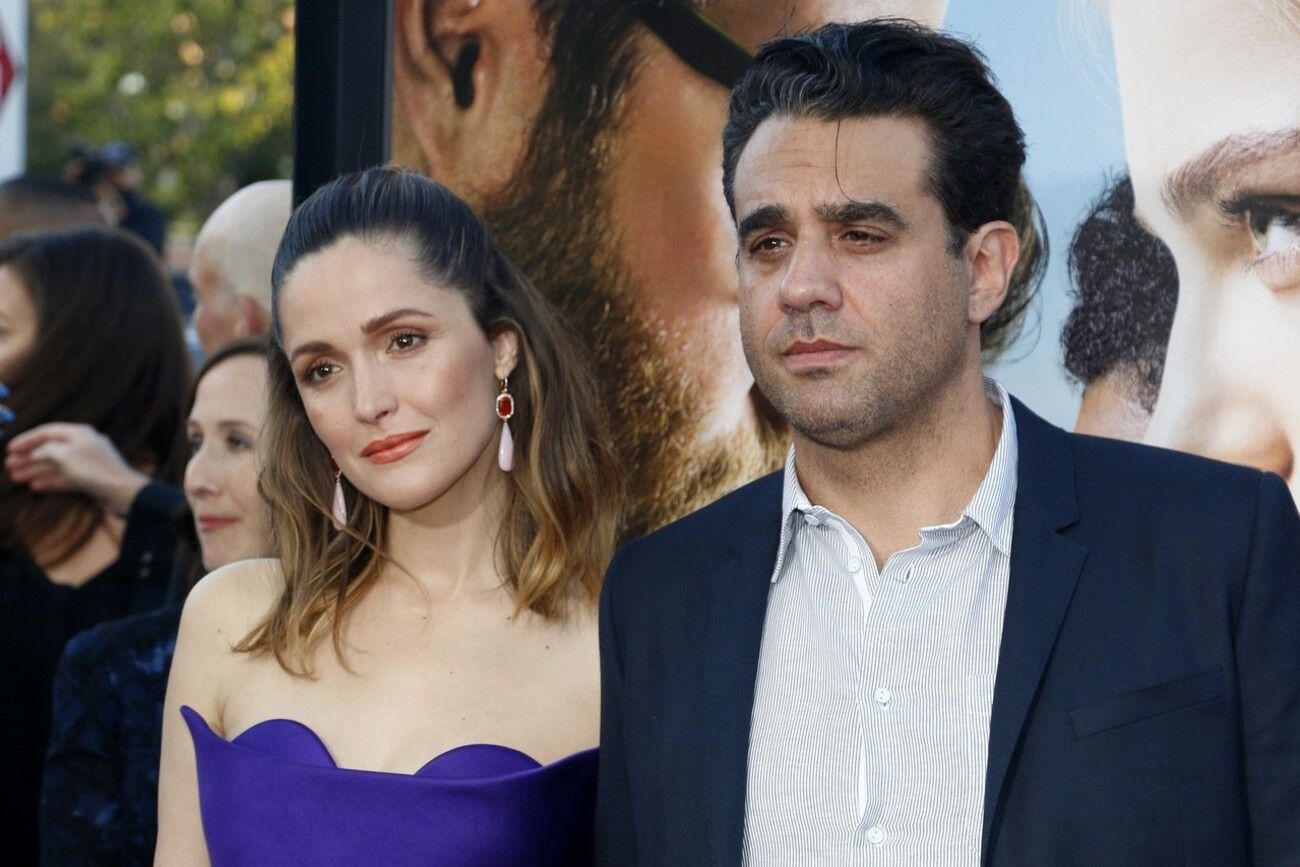 39. Marc Jacobs
59-year-old Marc Jacobs never ceases to amaze with his creativity and more! In addition to talent, the designer has a chic appearance! I wonder what helps Mark be in perfect shape. It turns out that Mark spends one to two hours a day exercising six days a week! Few can boast of such activity. The designer also takes care of the youth of his skin. For example, he uses rose petal water and care products from the Marc Jacobs Beauty line.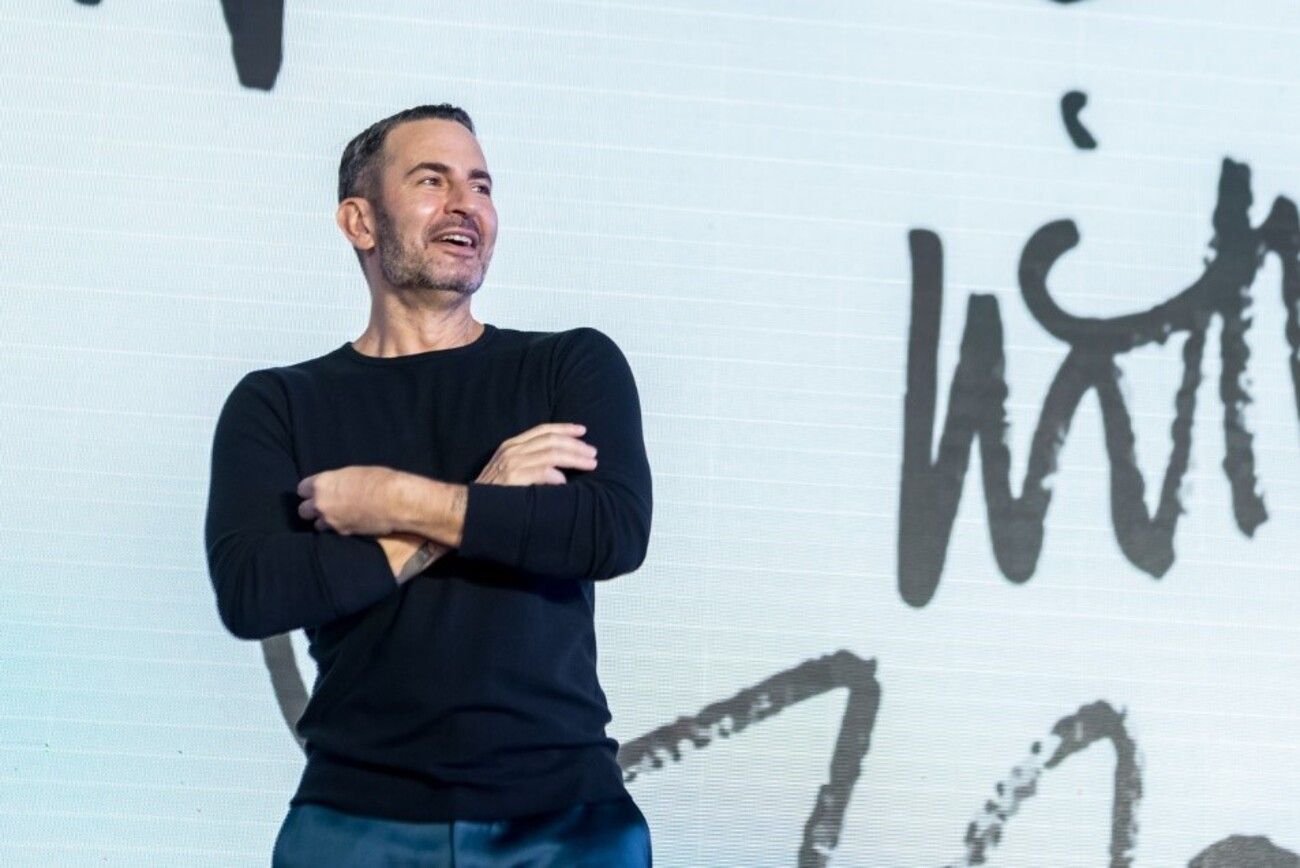 40. Lambert Wilson
64-year-old French actor Lambert Wilson is best known for his role as a Merovingian in one of the parts of "The Matrix". Lambert is half Irish, half French, and looks great for his age. The star admits that he spent years trying to get rid of the image of a glamorous handsome man. As for the actor's personal life, in 1998 he practically started a family, but he broke up with his chosen one. This break with his beloved was given to him quite hard. Perhaps that is why the star no longer advertises his personal life.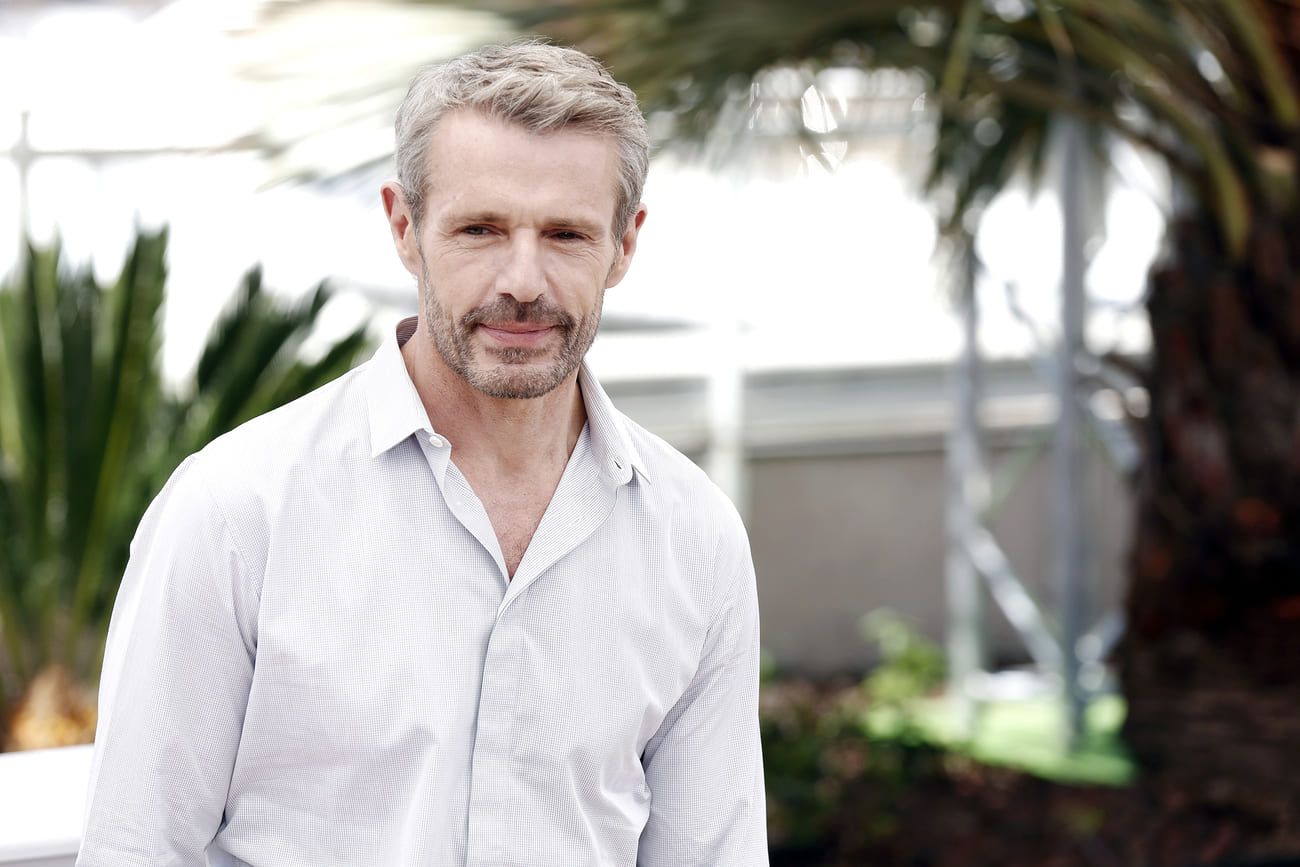 41. Mark Wahlberg
Actor and producer Mark Wahlberg is already 51 years old; just take a look at him! He is handsome! The star loves sports and gets up early in the morning to perform some of the toughest workouts regularly! This attests to his willpower and motivation. By the way, the actor has been constantly training and eating right since his teenage years. And as you can see, this lifestyle is bearing fruit in the form of a toned figure and a youthful appearance. The actor also has a beautiful wife, model Rhea Durham.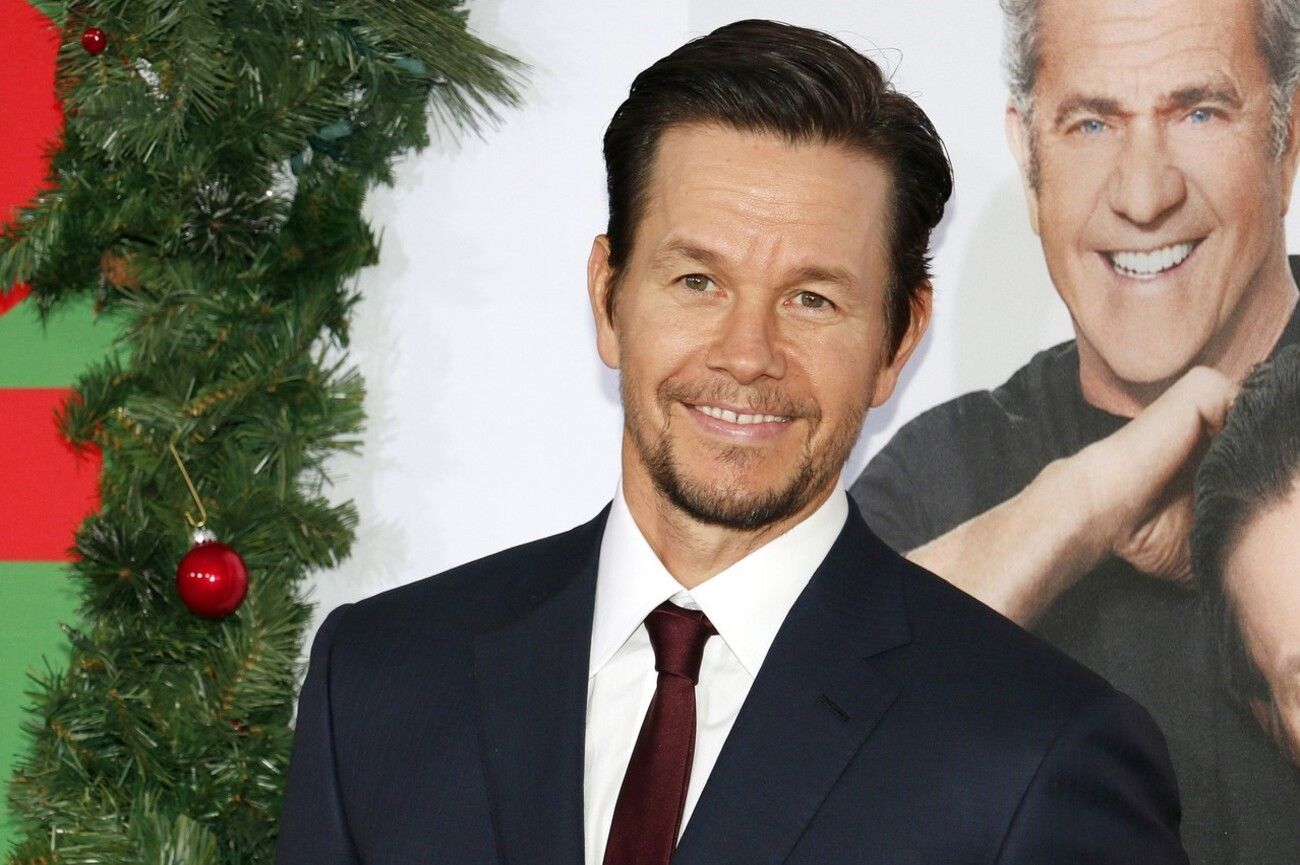 42. Jean Dujardin
Jean Dujardin, who is 50 years old, has had a lot of success and is now a well-known actor, comedian, screenwriter, and even director! By the way, he became the first Frenchman to win an Oscar for Best Actor. Jean was born into an ordinary family in the small town of Rueil-Malmaison, not far from Paris. After graduation, he went to serve in the army and it was during the service that he discovered his talent as an actor. After the army, the man moved to Paris and began to perform in small theaters. Popularity came to the artist after the television series "A Guy, a Girl," in which Dujardin was paired with Alexandra Lamy, whom he later married. However, the couple later divorced, and now the actor is married for the third time.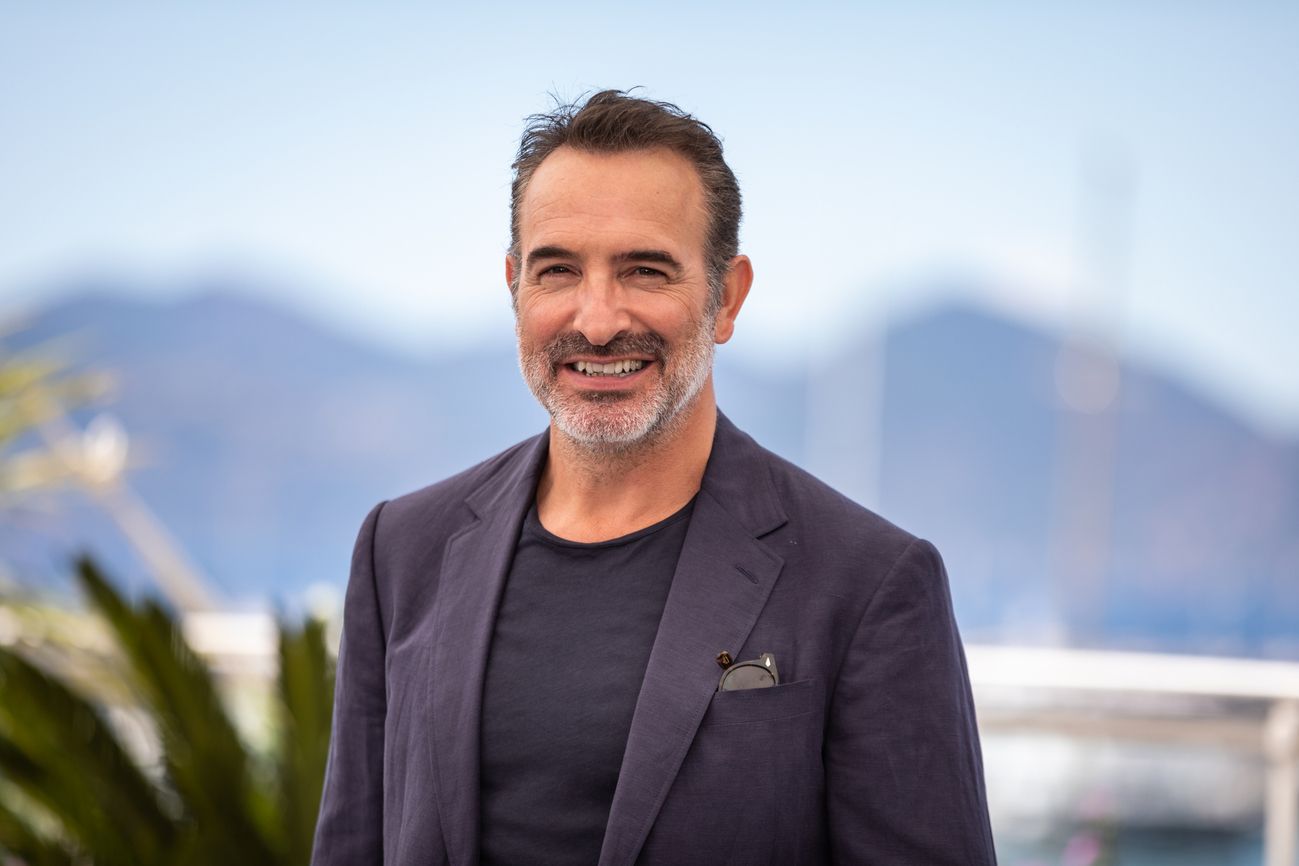 43. Lenny Kravitz
58-year-old Lenny Kravitz looks incredibly stylish and modern! Moreover, this rock musician and actor is a very handsome man. The actor does not just portray a playboy in his videos; he is like that in real life. They say that all the beauties of Hollywood have been in his bed. By the way, Lenny also has a very beautiful daughter, Zoë Kravitz. She is a talented model and actress and, like her father, is famous for her stormy romances with other stars. The apple doesn't fall too far from the tree, as they say.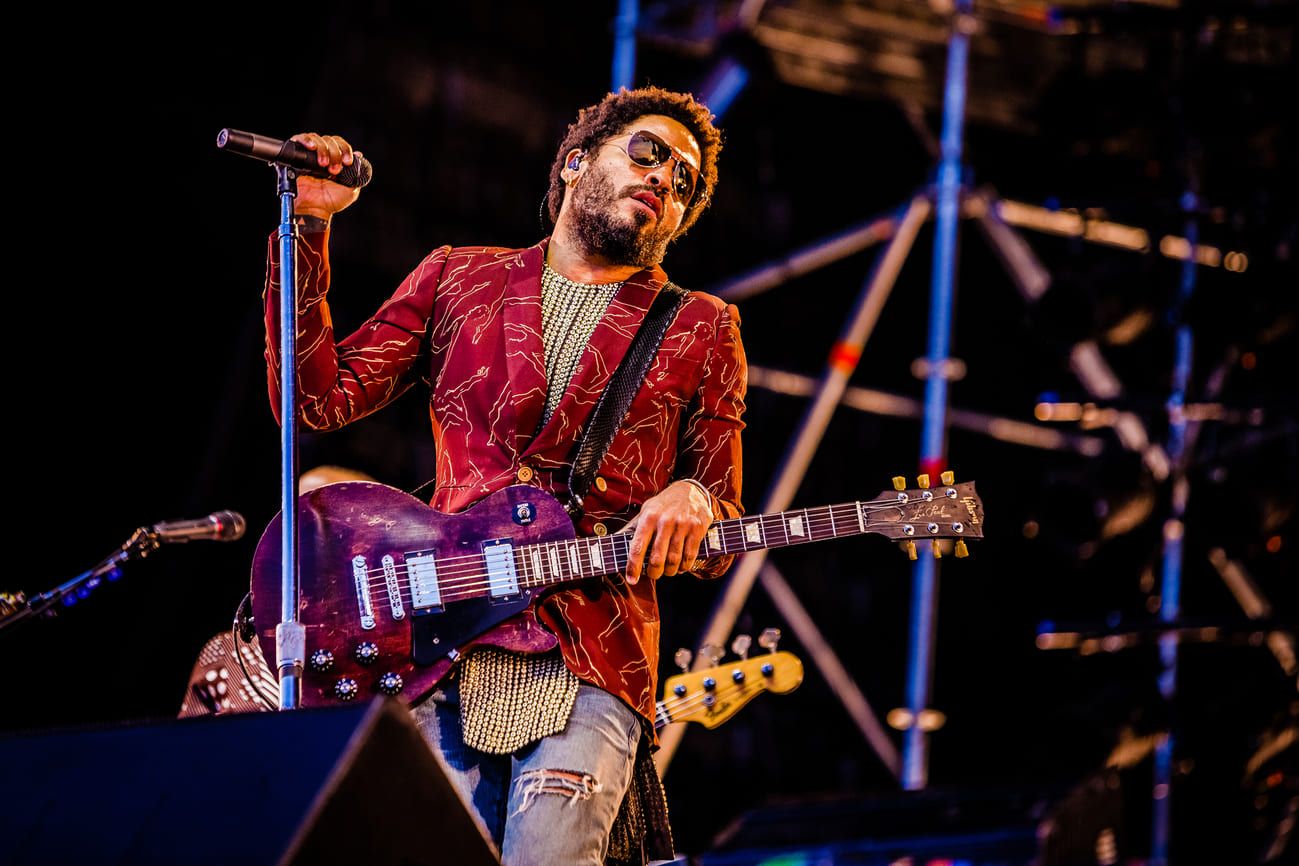 44. Antonio Banderas
Antonio Banderas, 62, still looks like a true macho! The actor has excellent physical training, which he owes to regular sports. When Antonio trains, he focuses on stretching, working out his leg muscles, getting stronger in the press, and getting more flexible. The actor has been married twice and has a daughter, Stella. Antonio's current lover, Nicole Kempel, is 22 years younger than him. In 2015, Antonio Banderas and Nicole Kempel's relationship became public for the first time. This was right after the actor split up with actress Melanie Griffith, to whom he had been married for about 18 years.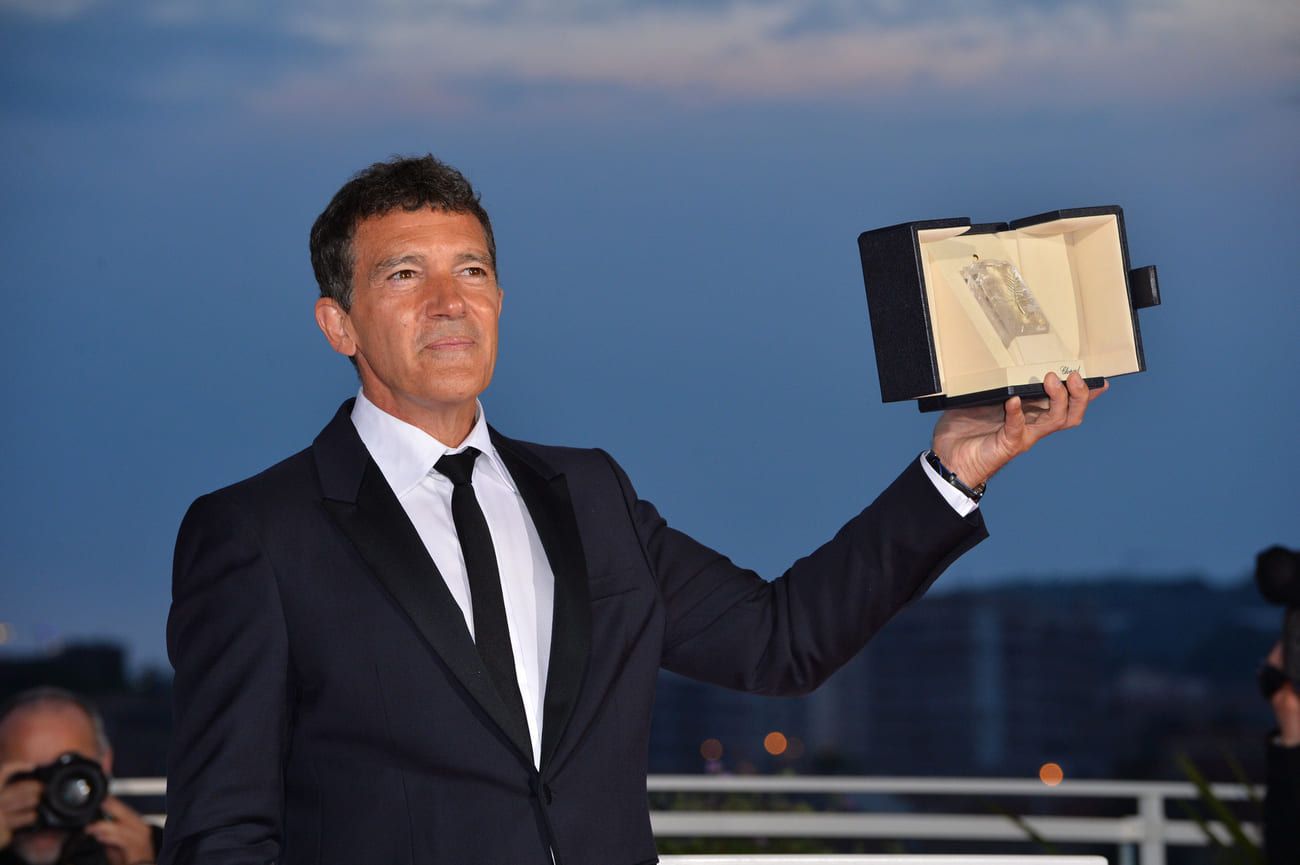 45. Keith Urban
Australian country singer Keith Urban is now 55 years old. From the age of 16, he went to success! Even though he was still a teenager, he started going on talent shows and entertainment shows on TV and performing in country clubs and festivals. Keith released his debut collection of original songs in Australia in 1991. In 1992, the musician went to conquer the United States. And now the man is considered one of the most successful representatives of the country scene in the world. Moreover, the popularity of Keith Urban was enhanced by the artist's marriage to actress Nicole Kidman. By the way, she is also 55 years old, and she is a super beauty!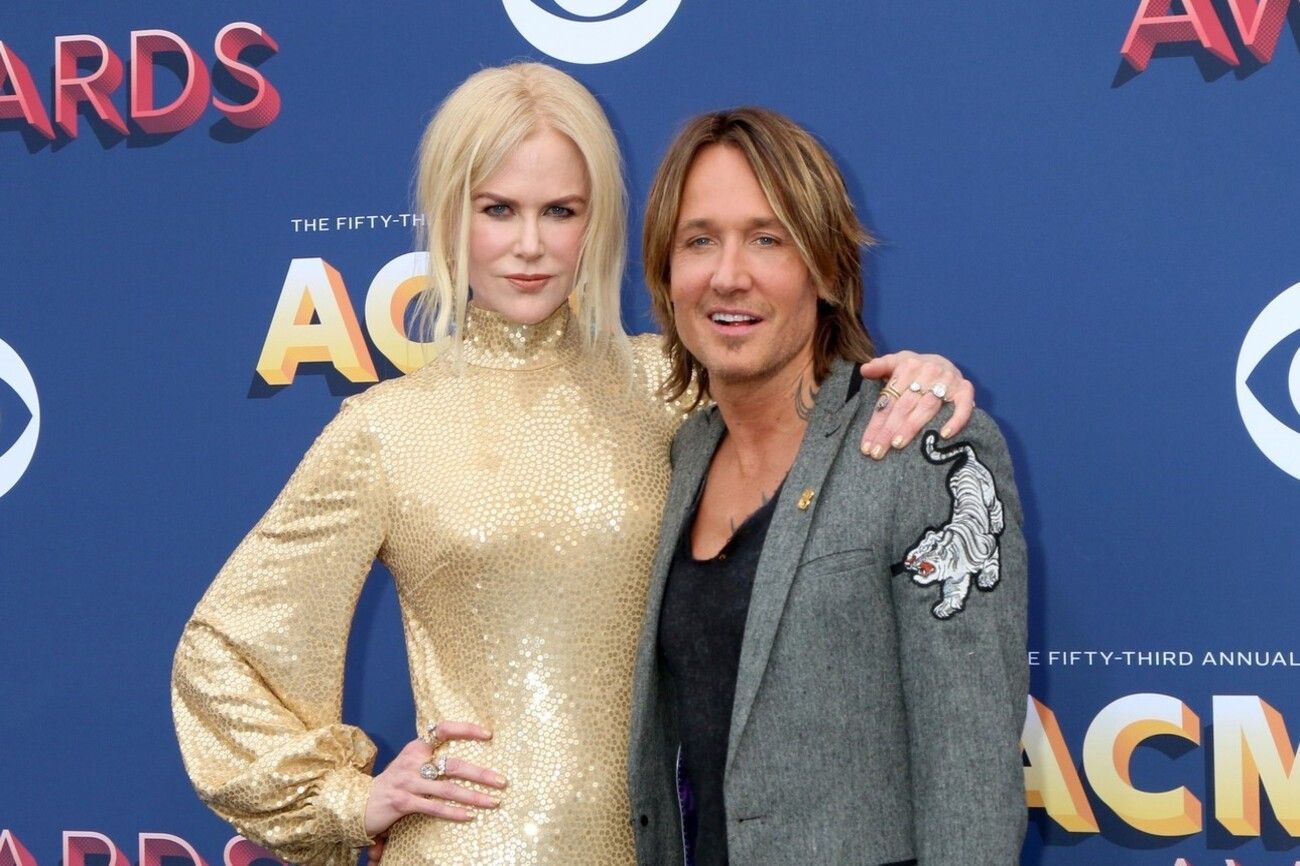 46. Sean Penn
62-year-old American actor Sean Penn still makes a woman's pulse rise! He has a lot of fans all over the world, and we are not surprised at all. The actor had many stormy relationships, mostly with famous actresses. For example, Sean Penn dated Charlize Theron for a year and a half. Their romance began at the end of 2013 and ended with a mutual agreement in the summer of 2015. Before that, there were even rumors that the couple was going to get married, and allegedly Sean and Charlize secretly got engaged in Paris. But as Charlize Theron later admitted, she never intended to marry Sean.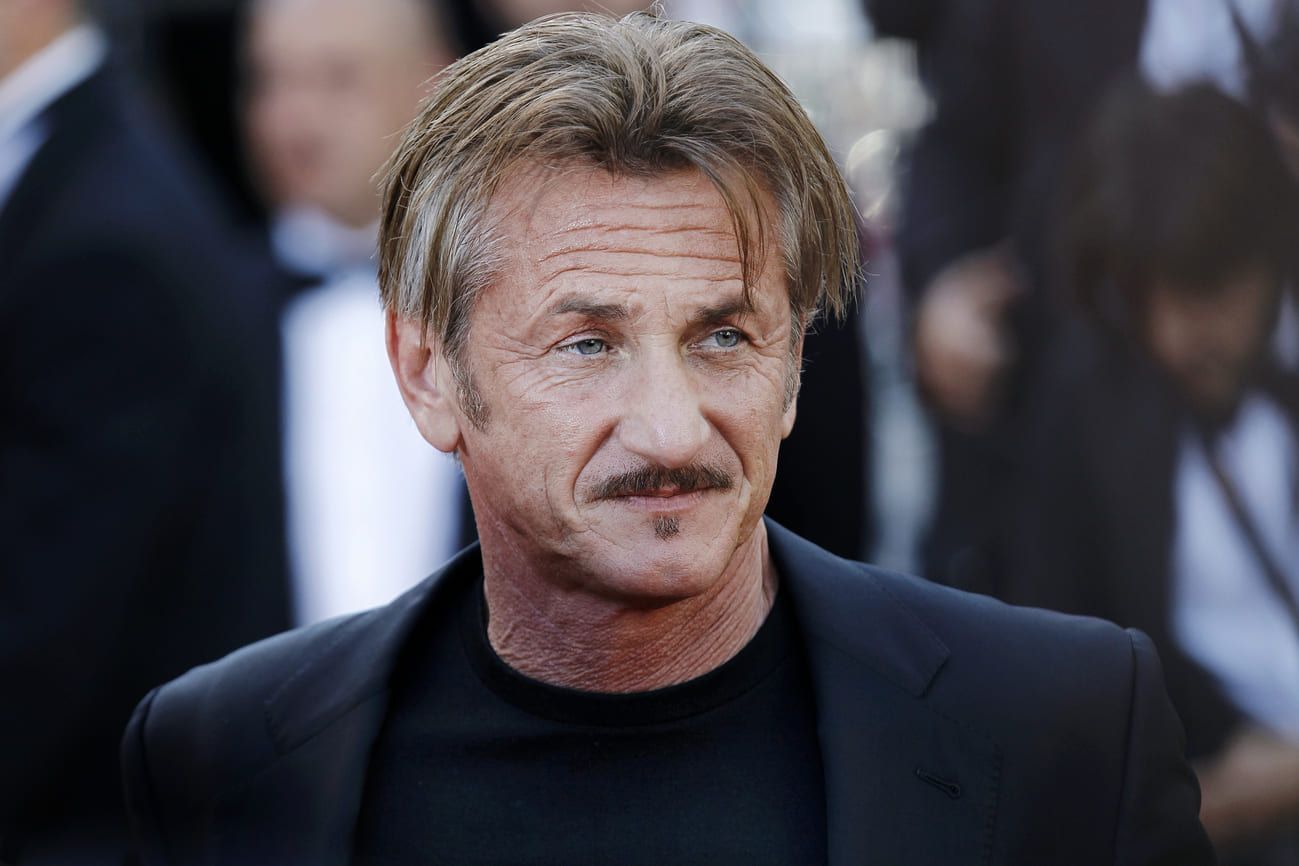 47. Justin Theroux
The appearance of 51-year-old American actor Justin Theroux seems perfect to many! The star has a lot of fans! Justin tries to keep himself in shape and spends a lot of time in the gym. After splitting from Jennifer Aniston, the star was frequently seen at sporting events. According to the star's friends, Justin uses sports as a way to clear his mind of bad thoughts. After training, the star's mood improves. So feel free to take an example, and don't forget about regular workouts, which cheer you up and improve your figure.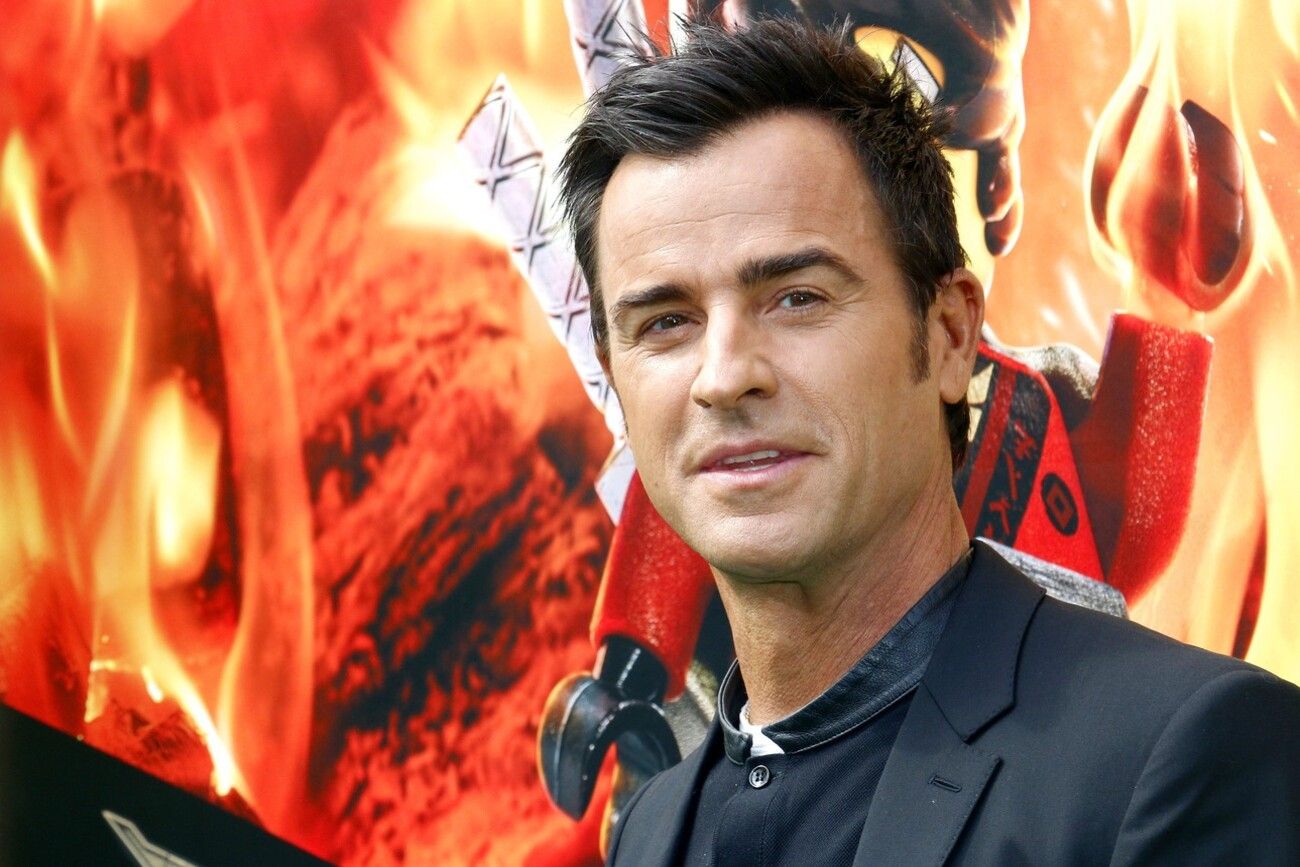 48. Jeremy Lee Renner
American actor Jeremy Lee Renner turned 52 this year. In addition to regular exercise, the actor monitors his diet. Even though the star says he doesn't have a strict diet, he still eats healthily. However, lately, Jeremy has been a little less up to it. The fact is that the star is recovering from an incident that happened to him earlier this year. Jeremy Renner suffered more than 30 fractures due to a snowplow accident. Thank goodness, the actor survived and is recovering. We wish the star a speedy recovery!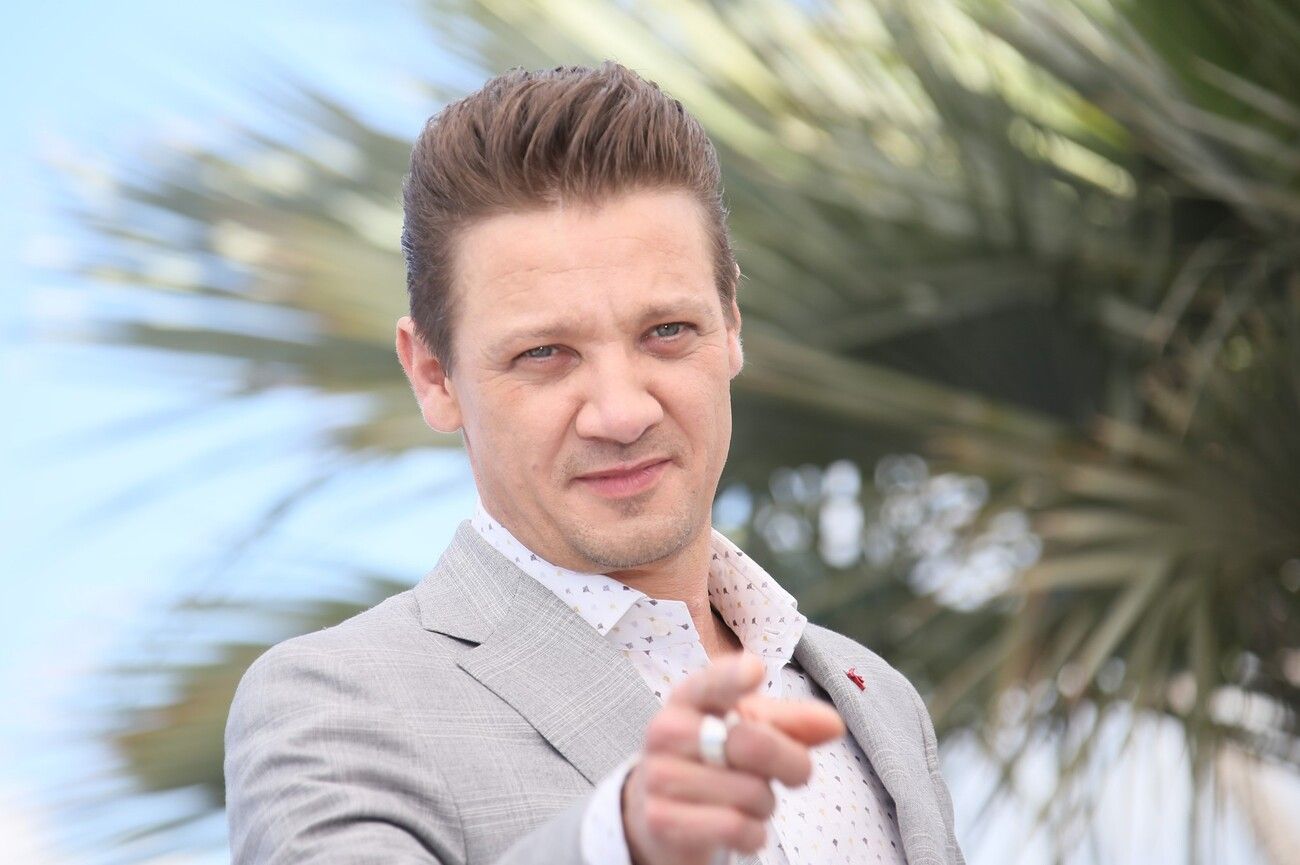 49. Mark Consuelos
51-year-old actor Mark Consuelos is best known for his role as Hiram on "Riverdale". The star was born in Spain, and he looks like a real macho! The actor has always been in great shape, and it's easy to explain. The fact is that Mark is serious about fitness and regularly works out in the gym. Regularity is characteristic of Mark not only in sports but also in his personal life. Since 1996, he has been married to 52-year-old actress Kelly Ripa. By the way, she is also beautiful and athletic.
50. Downey Jr. Robert
At first glance, it's hard to tell how old Robert Downey Jr. is. The star is 57 years old, although he looks younger, and this is entirely the merit of the actor. The actor devotes a lot of time to yoga. Also, to help the actor build muscle, a special training program was made for him. With its help, he put on 11 kg of muscle. By the way, in addition to having an ideal body, the star also has a perfect marriage! In 2005, he married producer Susan Nicole Downey, and the couple is still together.